Chrissy Teigen's Reverse Avo Toast Is Taking Over The Internet
Chrissy Teigen is ruling the internet and we ain't complaining! Her first cookbook, Cravings is all we need in the kitchen. That's not all. She frequently shares cooking videos and tips on Snapchat and Instagram, and we cannot stop help sharing, liking and hearting it.
Recently, she shared her avocado toast hack, which she decided to call "Reverse Avo Toast," and we have officially surrendered our souls to her.
https://twitter.com/chrissyteigen/status/851863209896169472
We all now that when it comes to avocado, the internet loses it.  So, Chrissy Teigen decided to show how to make avocado toast on her SnapChat profile.  So, she chooses breadcrumbs instead of bread for the avocado toast. Also, instead of scooping the avocado after cutting it, she peels off the skin and then slices it into pieces.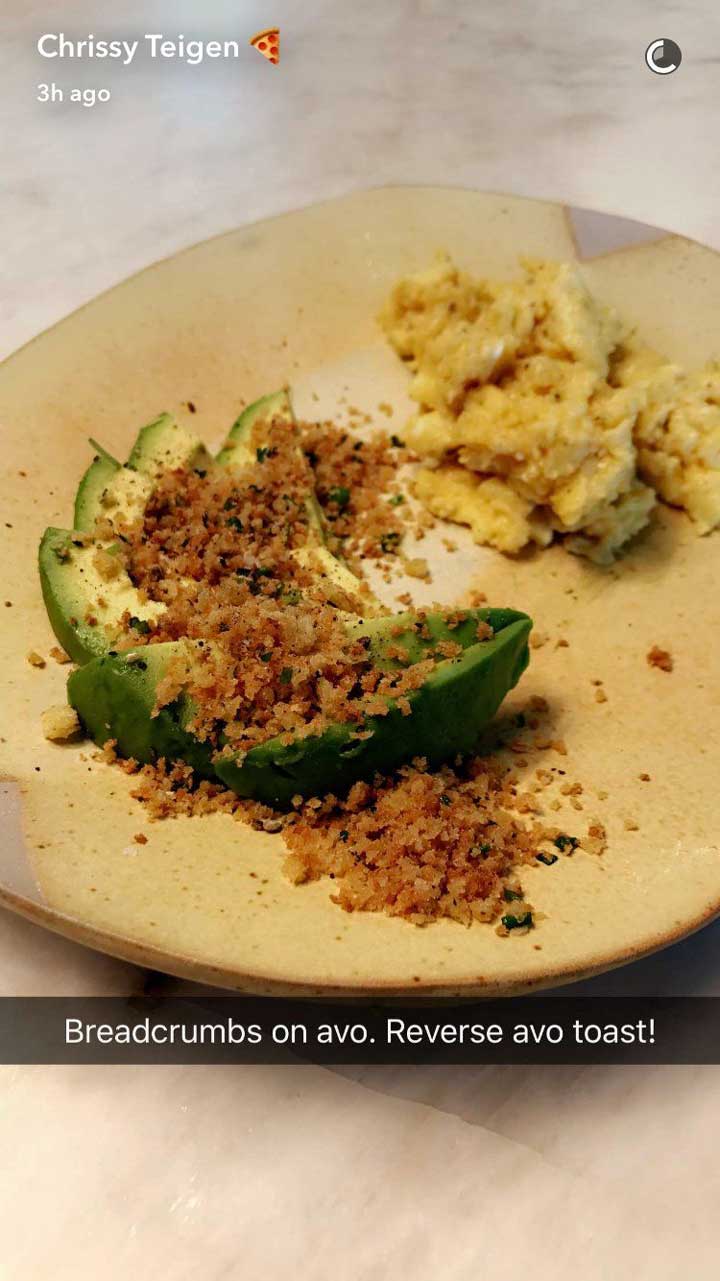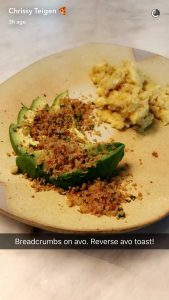 Now we know for sure that this reverse avo toast will definitely find a place in her new cookbook!