Chrissy Teigen's 12 Hour Vegan Stint
Chrissy Teigen recently went vegan but couldn't last the craving for more than half a day. To be fair, the model did switch up to Velveeta owing to her massive love for cheese and let's just say her meat-loving side got the better of her.
https://twitter.com/chrissyteigen/status/735682332095434752
Teigen kept her fans updated on her short journey struggle on Twitter and Instagram and how she eventually caved to "rib eye Wednesday". She even turned 'Chrissy Vegan for the period. So the build-up was enormous, only the results a little short-lived.
The 30-year old posted a picture of herself and husband John Legend with a plate of ridiculously gorgeous ribs. And her inability to cope with veganism was brought to an official end.
https://twitter.com/chrissyteigen/status/735689145096364035
In conclusion, Teigen tweeted "I joked about the vegan thing the other day but I just started Sakara (super clean, bright, plant-based) meal delivery and it. is. awesome," adding that she wasn't being paid to do the same.
She praised the alternative plan, Sakara, and Vegans saying that "I could never be vegan, but respect anyone who does it (especially as an animal lover) – Sakara is diiiiivine." Still not being paid for it.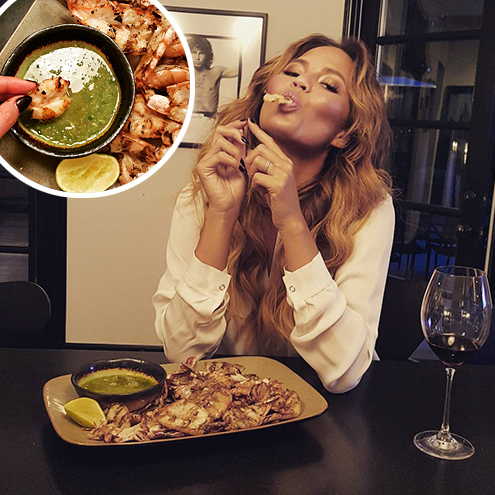 Meanwhile, baby Luna didn't give a flying burp about mommy dearest's diet struggles and danced away to some John Legend tunes.