The Chocolate Room Is Looking To Rake In INR 100 Crore To Fund Expansion
If you're an ardent chocolate lover or chocolate boutique aficionado, you may have stumbled upon The Chocolate Room (TCR), which is one of India's most popular chocolate-centric café chains. With a mammoth 235 outlets in cities including Mumbai, Hyderabad, Ahmedabad, Bangalore, Bhopal, Chennai, Gurgaon, Lucknow, New Delhi and more, TCR is looking to upsize its foothold by just about doubling that number!
The chain is eyeing an INR 100 crore funding from venture capitalists to take its outlet count to 500 by 2020. The company also has overseas expansion on the cards.
"We are looking at raising Rs 100 crore to fund our expansion. We will also use funds in brand marketing. We have already begun talks to raise funds," The Chocolate Room Co-founder and CMD Chaitanya Kumar was quoted by The Economic Times. He added that TCR, which reported turnover of a whopping INR 100 crore in the previous fiscal, is aiming a turnover of INR 300 crore by fiscal 2020.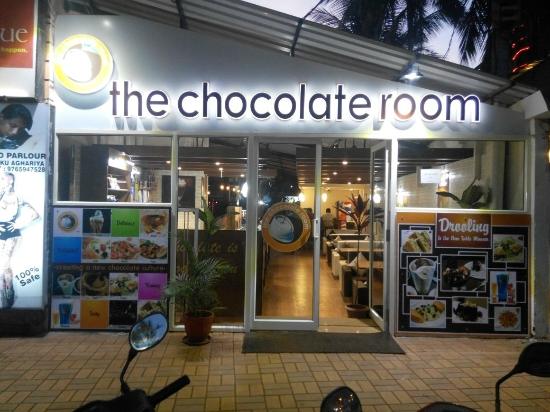 Image: TripAdvisor 
Adding in on the news of expansion, The Chocolate Room Co-founder and MD Vikas Punjabi said: "After opening our first outlet in 2007, we started expansion by opening outlets in tier II and tier III cities. Now, our major openings will be in bigger cities".
In addition to expanding its reach, TCR is also launching its first chocolate factory in Ahmedabad this year with production capacity of 100 tonnes. Moreover, The Chocolate Room will also step foot in the retail market through its outlets and modern trade outlets. Currently, the company rakes in 35% of its sales from selling chocolates to corporates and customers through its outlets.
Feature Image: Thorntons