6 Places To Visit In Delhi If You're Fond Of Chocolate Fondue
Do you like chocolate? Of course you do. Would you like to indulge a bit this weekend? Who wouldn't? Nothing defines indulgence better than dipping fresh cut fruits, marshmallows, churros, brownies, and the like in hot melted chocolate. Which is why you absolutely must visit these places in Delhi for some amazing chocolate fondue.
Chocolateria San Churro
1, M Block Market, Greater Kailash (GK) 2, New Delhi-48 | 011 46597619
Known for its crunchy churros and chocolate specials, Chocolateria San Churro rolls out a decadent fondue that comes with a number of dips. You also can pick your fondue's serving size and choose from a variety of dipping stuff like marshmallows, fruits, nuts, and more!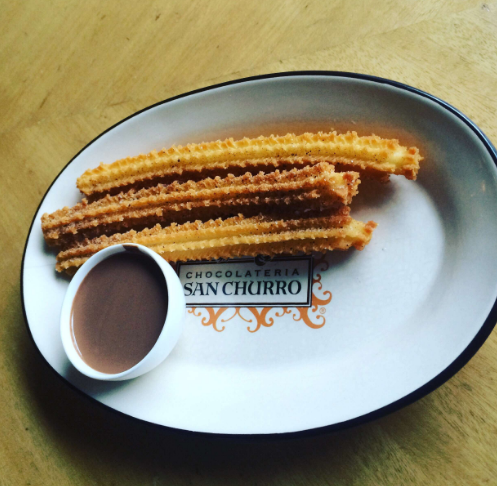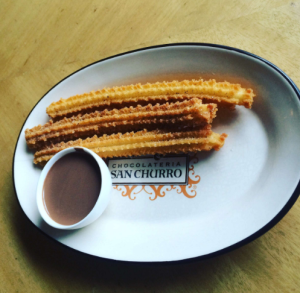 Image: Zomato
Choco Vault
1-A, Ground Floor, Hauz Khas Village, New Delhi-16 | 011 41532222; +91 9971825039
Get your life's fill of chocolate, sugar and desserts at this chocolate-filled vault. The place transforms chocolate into every possible form from frozen to molten. Speaking of, their chocolate fondues are a dream come true. Take a pick from the Fruit Fondue, Ice Cream Fondue, the Grand Fondue and the unrealistically amazing Belgium Heaven Fondue.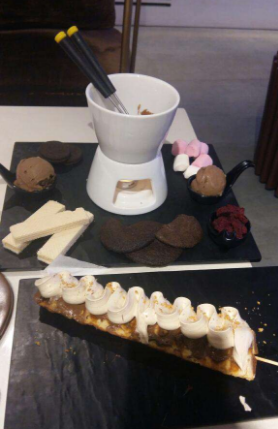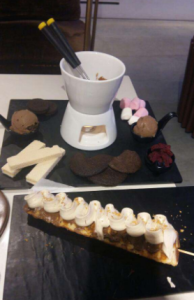 Image: Zomato
The Blue Door Café
66, Middle Lane, Khan Market, New Delhi-03 | 011 24640013; 011 24618727
As if their breakfast menu, crepes and pastas weren't enough, the cozy Khan Market café gives you yet another reason to send your calorie count for a toss. TBDC's chocolate fondue comes with an army of dips that includes an assortment of fresh fruits, marshmallows, candies and sweet bread.
The Chocolate Room
Find the nearest outlet here.
The Chocolate Room is just like what it sounds – a room filled with all flavors, forms and kinds of chocolate. From hot cocoa, to cakes to milkshakes, the dessert parlour does everything right. They have a range of fondues that are available in dark, milk and white chocolates with a variety of dips like fruits, butter cookies, water twists and marshmallow, of course!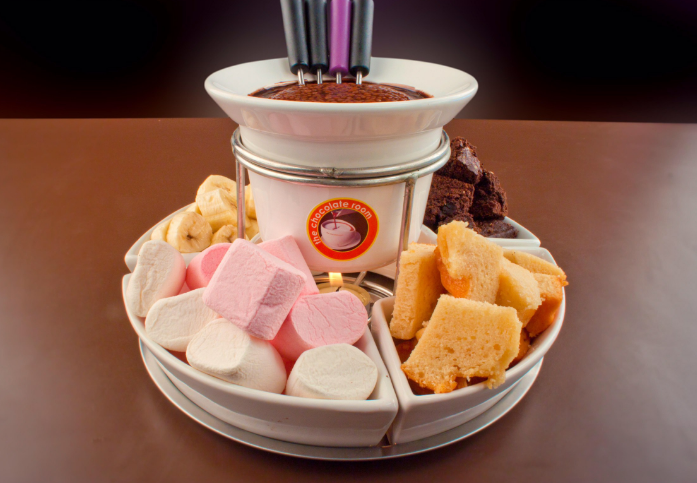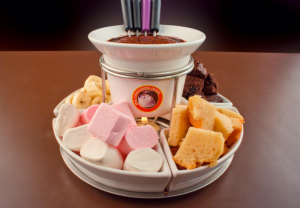 Image: Zomato
Diggin
Anand Lok Shopping Centre, Opposite Gargi College, Anand Lok, New Delhi | 011 33105376
Diggin's food menu is worth a million calories, and the eatery doesn't disappoint when it comes to its desserts either. Their molten Chocolate Fondant, which comes with a nice scoop of French Vanilla ice cream is rich, creamy and all thing dreamy!
Häagen Dazs
E-4W, Ground Floor, Select Citywalk Mall, Saket, New Delhi-17 | 011 49535568
Ambience Mall, Gurgaon-122001 | 0124 4665524
Häagen Dazsz, known for its sinful sweet treats has quite an elaborate dessert menu to satiate your sweet tooth. And although it's difficult to focus on anything but the gorgeous ice creams, do try their Classic and European fondues, which come with macarons, wafers, and all your wishes and dreams.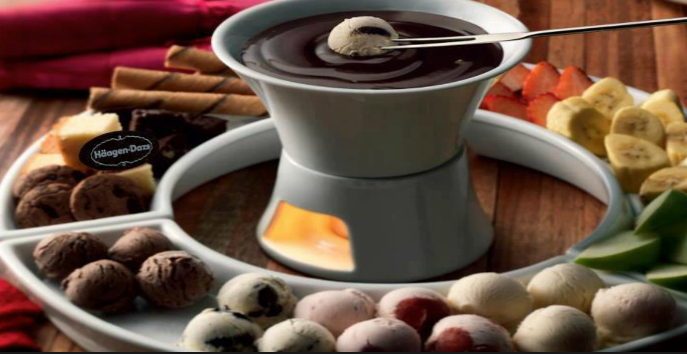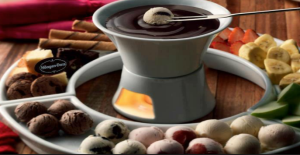 Image: Häagen-Dazs
BRB. Heading out to dive in chocolate fondue.
Feature Image: Food Network