Chitrangda Singh Launches AXN Ultimate Cook Off At JW Marriott Mumbai Juhu
Marriott International and AXN India have come together to curate a culinary show called AXN Ultimate Cook Off – The Marriott International Challenge. The show was launched on Monday by Neeraj Govil, Area Vice President, South Asia, Marriott International Inc., Tushar Shah, Business Head, English Cluster, Sony Pictures Networks India and Chitrangda Singh, Actor and Co-Judge on the show. The launch was held at JW Marriott Mumbai Juhu in the presence of the media.
Culinary Challenges Ahead
The show will premiere on AXN on 12th October and will focus on four chefs hailing from different brands under the Marriott portfolio. They will compete using their cooking skills in various culinary challenges and they will be scored based on  versatility, proficiency and creativity. The winning dish will find a place in the menu of more than a 100 Marriott International Hotels located in India. The judges of the show are Chef Toine Hoeksel, Senior Culinary Director, Asia Pacific, Marriott International Inc., Chef Himanshu Taneja, Culinary Director, India, Marriott International and famed actor-cum-producer, Chitrangda Singh.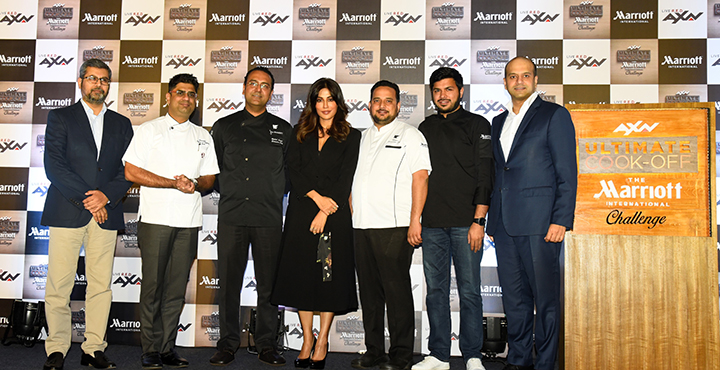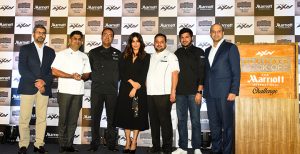 "I am honoured to associate with Marriott International and AXN – two highly-respected names in the country, and world over. This association gives me a chance to truly explore my passion for food, as the chefs whip up their magic and produce sensorial delights. I also look forward to making my very first tie-up with AXN a memorable one," said Chitrangada Singh.
"At Marriott International Inc., we aspire to be leaders in every aspect. Culinary experiences always have and will continue to drive focus for us. This association gives us yet another platform to showcase our cooking styles, abilities and innovations in the F&B domain, while offering diverse, culinary experiences of the highest standards and celebrating the progressive culinary talent of our Chefs across Marriott," said Neeraj Govil, Area Vice President, South Asia, Marriott International Inc.