Chill out at The Madras Diner Café
A few weeks back we had introduced you to the Madras Diner and the Multicuisine Restaurant
Now we take you upstairs, to the first floor of the establishment, which houses the Café.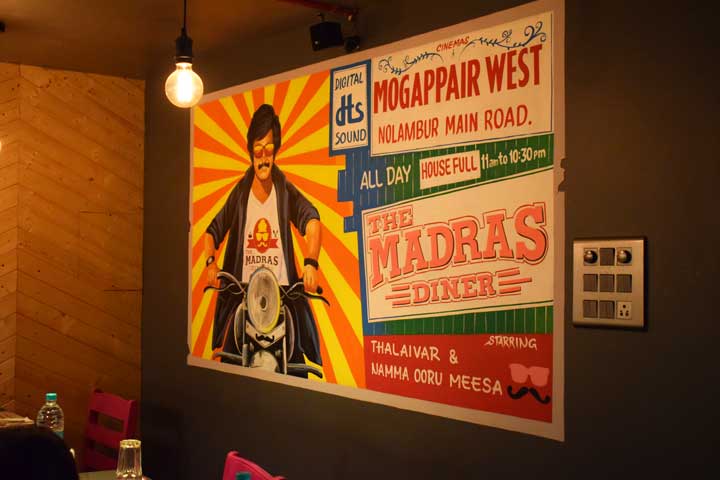 As you climb up the stairs to the café, the walls lined with old vinyl records and led lights, instantly creates a funky vibe. The décor of the diner Café is quirky Madras culture meets modern funk pop. Bright colours pop at you from the fuchsia and teal furniture. The walls speak volumes with bright colourful quotes. Chennai slang fills one wall entirely and is in our opinion, very entertaining and informative to look at. The Thalaivar himself, Rajnikanth appears starring on a wall poster that advertises Mogappairs finest diner in full filmy style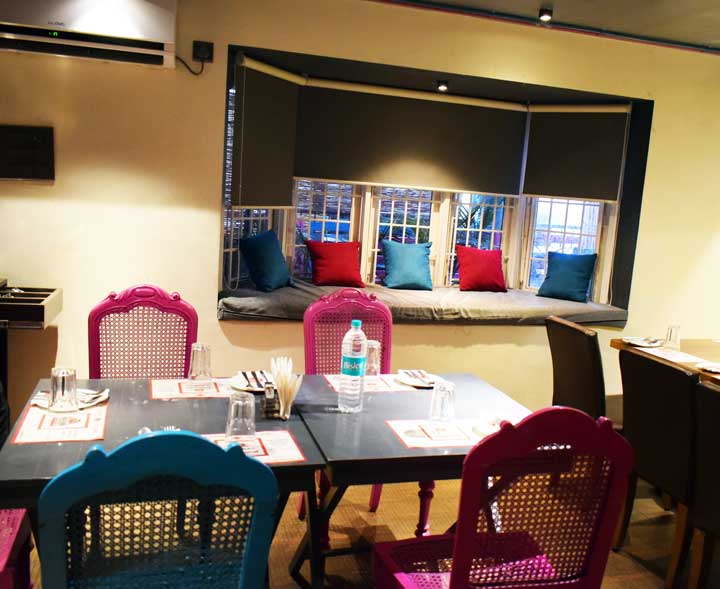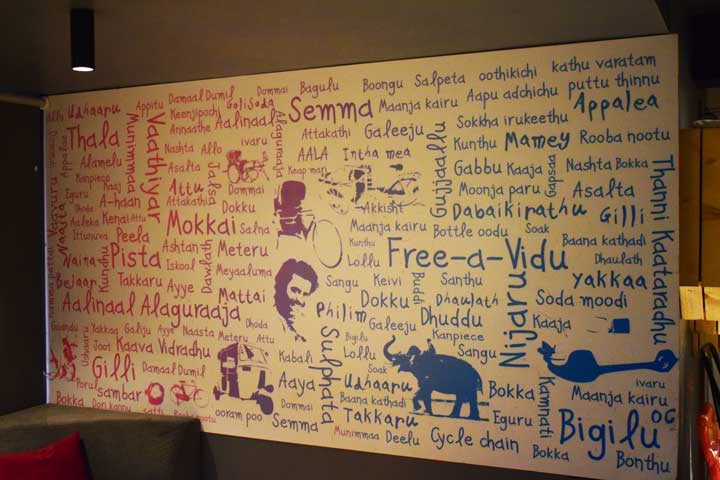 A bar counter is visible as you enter and no, alcohol is not served here, although you will surely feel like a cool cat sitting at the counter and trying some of the signature drinks and mock tails.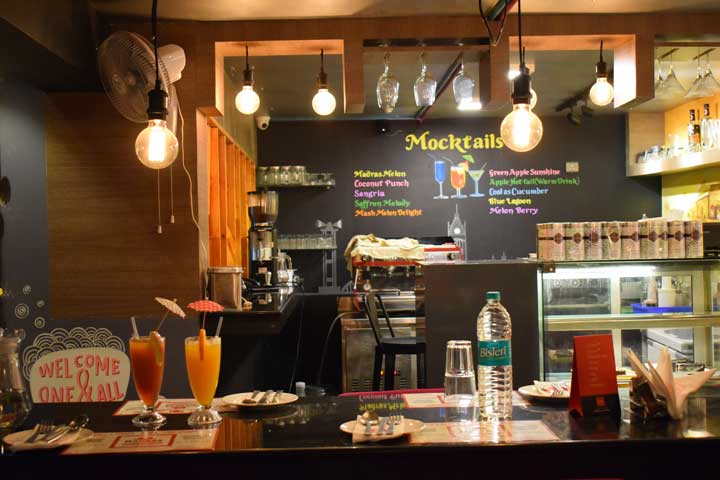 As you move through the café, you will see that this is truly a space, which invites you to come and relax for a while, no hurries. Play a game of pool, flip through some of the books on display (some very good one's on the History of Madras are available) or take some crazy fun selfies at the fun and creative selfie booth.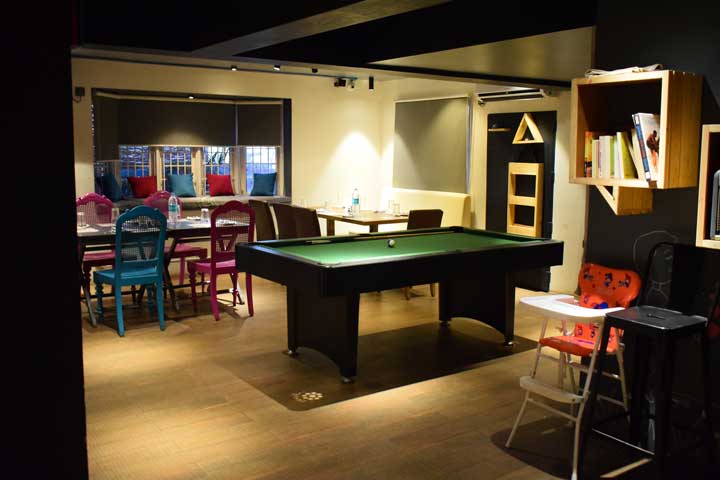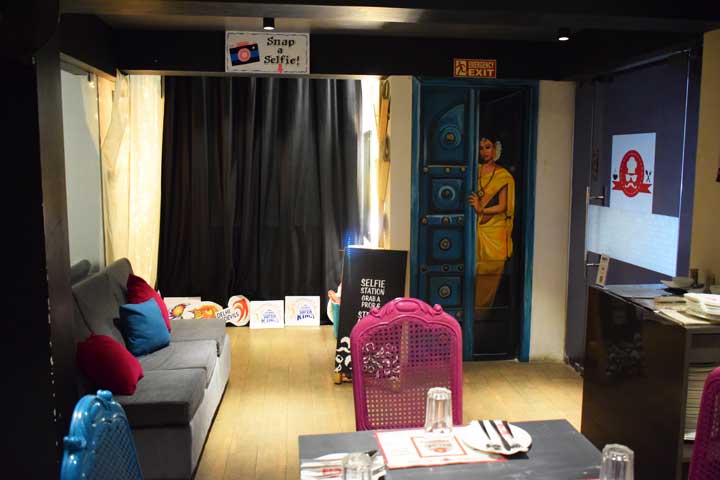 For a romantic dinner, bring your date to the café and wow him/her by taking them to the picturesque balcony seating area. Filled with pretty lights and plants, you both will keep coming back to this one place.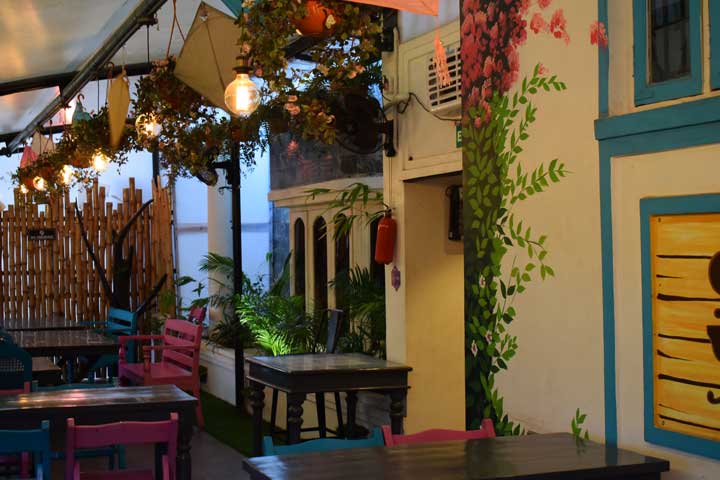 Yummy Munchies
As fun and exciting as the interiors are, the food here is another reason why you MUST go here. The menu combines great Diner/Café style classics like Pizzas, Burgers and Sandwiches and Pastas with some all-time favourites of Madras. Keep a look out for our future articles, which will give you a detailed description of their most signature dishes. We loved starters here, especially the Chicken Pakoda. The relaxed vibe of the café translates into the food you will left craving for more.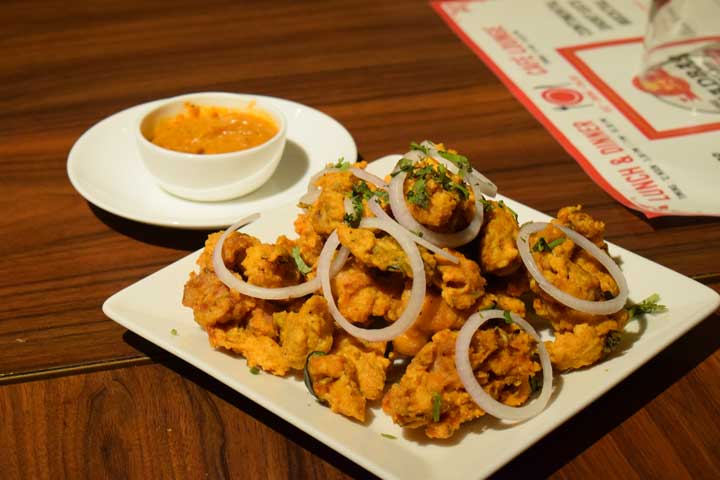 The menu has been designed keeping in mind that certain foods can be easily shared between a large group of friends enjoying a cricket match screened at the café or while celebrating a party; or even if you wish to go spend some alone time at the cozy café, you will have great experience.
They even have a special menu just for Tea and this is just the sort of menu we love gazing at. Speciality teas of various kinds and you can even purchase your favourite ones from the counter. The other things that you will love to collect from (apart from great memories) are their collection of quirky Madras Diner mugs and tea glasses and cutlery.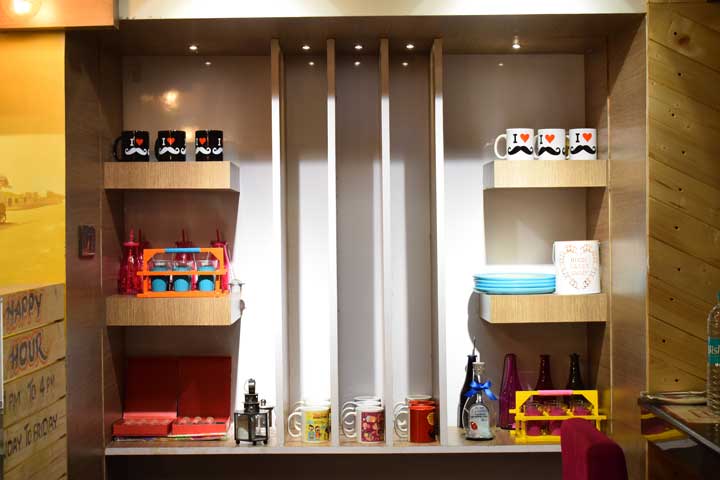 The Café at Madras Diner is just place Chennai needs to relax, unwind and have some good cheer and good food.