Chili's Chennai: They've Got the License To Grill & Thrill
Started in 1975 by Larry Levine in Texas, Chili's has been a household name for great Tex-Mex style cuisine. Inspired by the Terlingua Chili Cook-Off in Southwest Texas, Mr. Lavine wanted to share his love for spicy food and smoky flavours and thus was born Chili's. Introduced as a means to create an informal full-service dining restaurant with different kinds of hamburgers at a great price, Chili's became about so much more than just their burgers.
Now they're known for their baby back ribs and have created quite a name for themselves in America. While they are not as well known as some other restaurants in India, with the introduction into the country, people can't stop talking about them. Great good, great price and you have a fantastic deal.
Tex-Mex (from Texan and Mexican) is a cuisine that is a blend of American dishes with Mexican flavours, bringing you the good old barbecues but spicier than most people are used to. Started in Texas, the cuisine is now popular all over America and different parts of the world. They've got tacos, nachos, pork ribs and even burgers, making it the perfect combination of Mexican and American food under one roof.
And they have finally come to India, to give us a taste of what real Tex-Mex is and we didn't know what to expect, but we were in for a treat when we visited their restaurant at Express Avenue, which opens this week. Greeted by a large basket of nachos and delicious salsa, our lunch was off to a great start.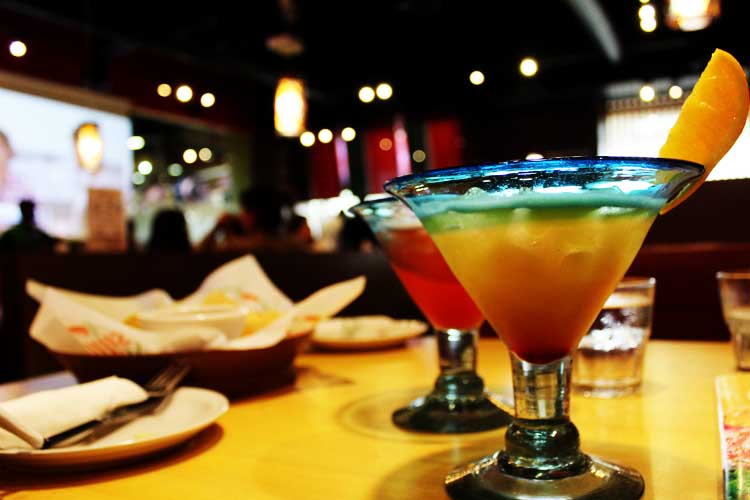 No Mexican restaurant is complete without margaritas and while they can't serve alcohol, they can still serve delicious mocktails in large margarita glasses that will save you from this Chennai summer. Give their Watermelon Margarita or the Tropical Sunrise (orange based) a taste and you will not regret it.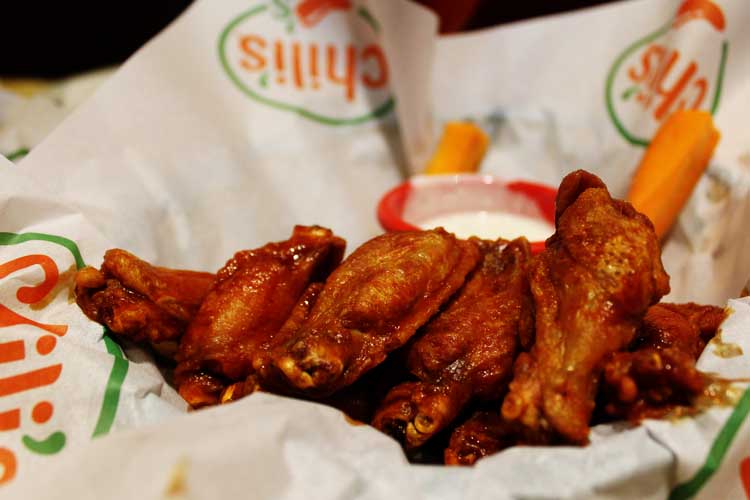 Prepare to get messy, because these Chicken Wings demand your full attention. Coupled with a sauce that gives you the right amount of kick, you are going to be more than happy getting food everywhere. And this is what Chili's wants you to do, eat the way that is most comfortable for you.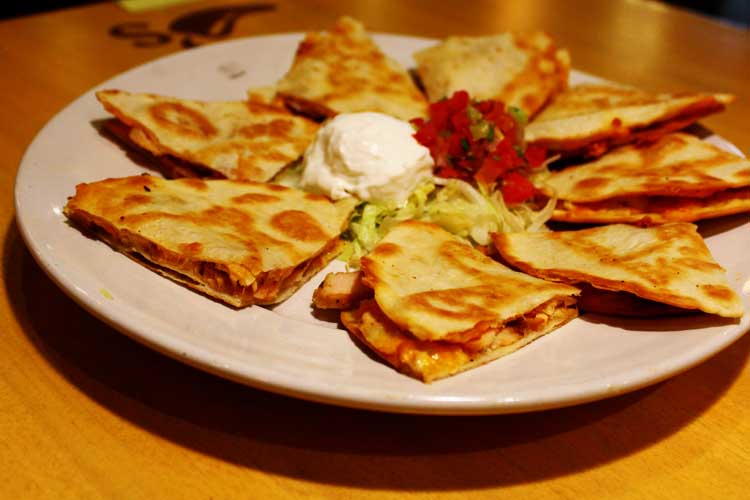 Quesadillas are a made from tortillas, which is a thin flatbread made from wheat flour and popular in Mexican cuisine. We had the Bacon Ranch Chicken Quesadillas, which were as delicious as it sounds and served with sour cream, it was the perfect balance to the chicken wings.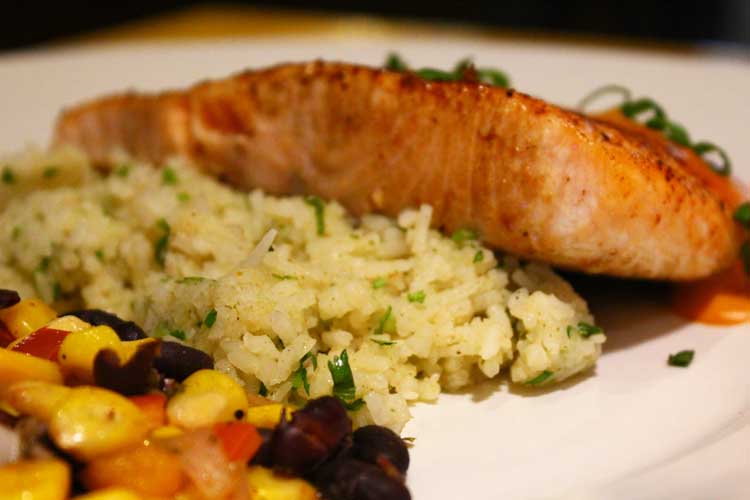 Another Mexican speciality, chipotle is a smoke-dried Jalapeno and used very often in Mexican food. While salmon is usually a fish that doesn't have much flavour, the Chipotle Salmon had the perfect amount of kick, the spice adding a little something new to the fish. Served on a bed of rice and with corn and olives, this makes for a great meal.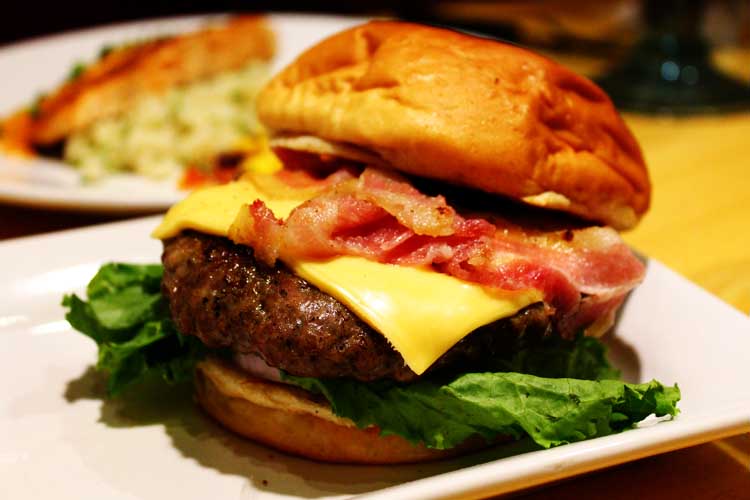 We might have overloaded on bacon, but I must tell you that there is no such thing as 'too much bacon'. This Classic Bacon Burger with Lamb was exactly what the doctor ordered. The patty was nicely cooked and juicy and the bacon was crisp and a great combination with the lamb. We'd go back just to eat this burger again. But here's what special about the burgers, they're called Craft Burgers and the bun is actually a potato bun where potatoes substitute a portion of wheat flour regularly use to make bread. This replacement makes the buns fluffier, lighter and crumble-free.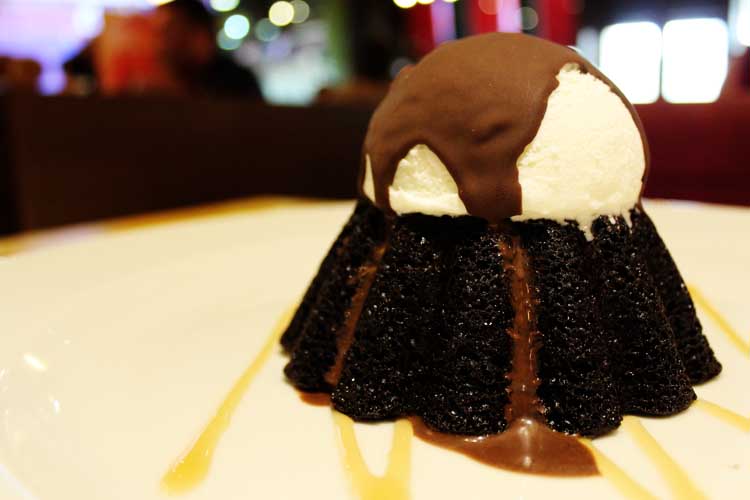 Take a good look at this Molten Lava Cake, because it's going to be imprinted on your brain for days to come. The base is a chocolate cake with melted chocolate in the center, topped with vanilla ice cream and chocolate sauce. Did we say chocolate too much? Cut carefully, you want to get every last bit of that melted chocolate aka molten lava.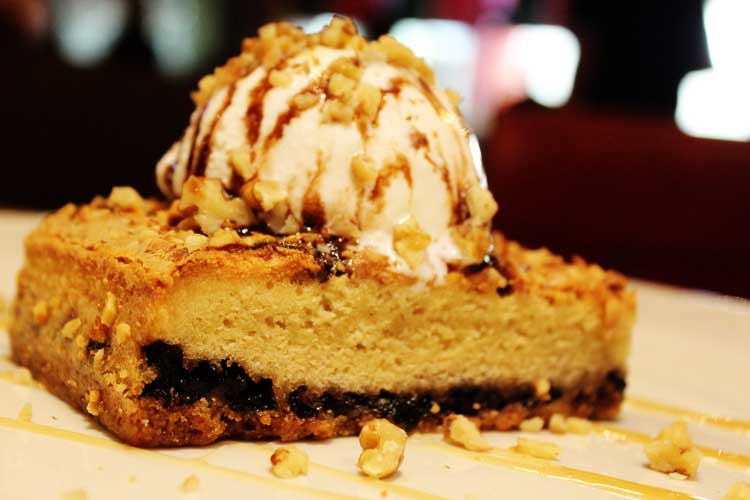 One dessert might be enough, but you can never say no to more. So, we also got a slice of the Paradise Pie, which has pralines and nuts, again topped with vanilla ice cream. While not gooey like the Lava Cake, the pie is delicious and the perfect way to end your meal.
Chili's American Grill & Bar is now open on the 3rd Floor of Express Avenue, directly across from Escape Cinemas.