In An Effort To Tackle Child Obesity In The UK, Labour Party To Ban Junk Food Adverts.
We all enjoy having the television on for background noise while doing other chores (especially if you live alone). As such we are bombarded with a slew of advertisements for every product under the sun. I know you don't pay much attention to them as you're probably on your phone most of the time (don't deny it). However, kids often pay much more attention to them which is why this decision to ban junk food adverts could work out in the long run.
It's no secret that childhood obesity is a massive problem in countries like the UK and America, it's even spreading right into our own backyard so a ban would hopefully be a deterrent to this.
This isn't going to be a widespread ban, however, adverts for junk food and sweets would be banned from all TV shows broadcast only before the 21:00 programmes. This is a key part of Labour plans to tackle childhood obesity which will be detailed in their manifesto.
Products high in fat, salt or sugar have already been stopped from being advertised during children's TV only.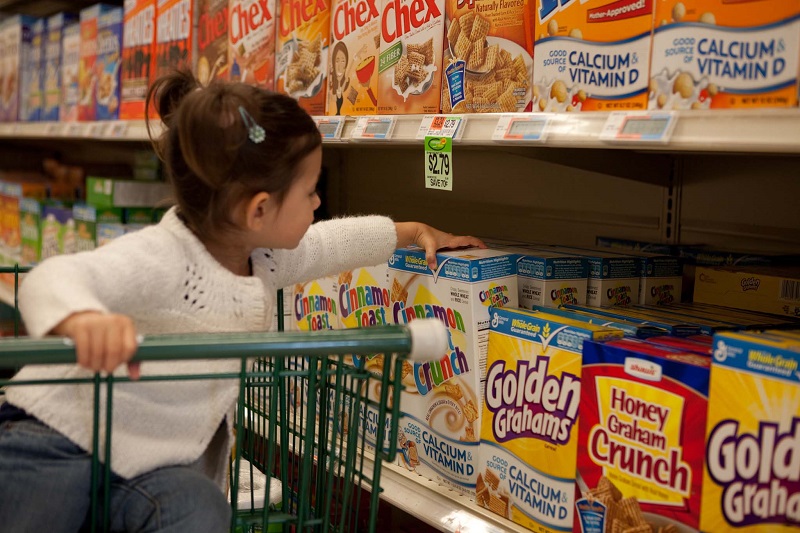 In response to this, the Conservatives said they had the world's "most ambitious" child obesity plan that would be put at risk by the Labour party, who in turn claimed that introducing a ban on pre-watershed junk food promotions would reduce children's viewing of such adverts by 82%.
It says the move would affect programmes including The X Factor, Hollyoaks and Britain's Got Talent, shows campaigners say are popular with children (who doesn't like a bit of staged drama) but aren't actually kids shows per se.
Labour says its strategy on child health aims to half the number of overweight youngsters within 10 years in order to cut down on the £6bn annual cost to the NHS of obesity. They also would set up a £250m fund with the money that would be spent which would instead be used for investment in school nurses and counselling services in primary and secondary schools in England.
A future Labour government would also measure progress in child health against international standards as part of an "ambition to make Britain's children the healthiest in the world", the party said.
The Conservatives' childhood obesity plan announced last August set out the action local communities, the food industry, schools and the NHS should be taking over the next 10 years. Unfortunately, it was criticised by health experts, the health select committee and campaigners for being "weak" and "watered down".
I must say, I am batting for the Labour party. At least the man has his head in the right space. Whine marketing contributes greatly to the sale of junk food among kids so this would definitely help. Out of sight, out of mind right?