#ChennaiRoundUp: There's A Lot Happening in Chennai This Week
Chennai is almost bursting at the seams with things to do. Whether it's a farmers market or a special food festival, there's something delicious for everyone. The 'food scene' in Chennai is learning and expanding and growing and it's only getting bigger! Whether you're aware of it or not, Chennai has more than you possibly know. It's got everything from interesting food festivals to chefs doing pop-up restaurants and so much more. And this week is no different. September is finally kicking off with a bang and the weather is cooling down, giving way to fun things that everyone can do and we've got a bunch of things that you definitely need to check out this week.
If you know of an event that's not listed here, or are running an event that wants to be featured, do let us know and we'll make sure we add it in.

Sandy's in Teynampet continues with their cooking workshops and this month, there's so much delicious food to choose from. This weekend in particular is about breads. And if you've ever been to Old Madras Baking Company, you know that Sandy's knows how to make their bread. So register today by calling Perumal or Sundar at 9840939711 and 8056136054 and make some bread!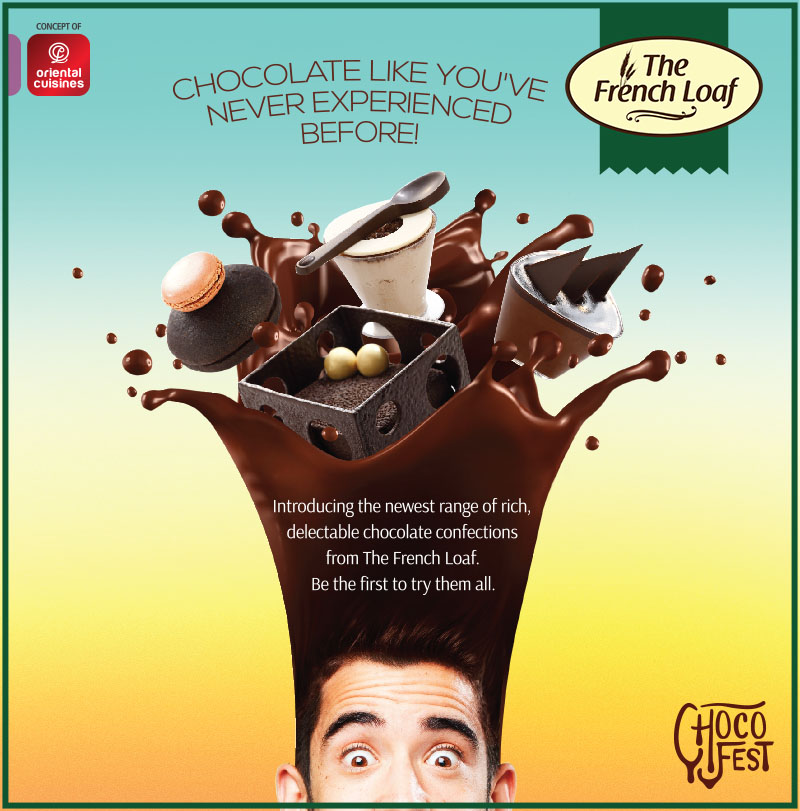 French Loaf is known for their delicious chocolate treats and this time around for their Chocofest, that is absolutely true. You get to eat and buy delicious chocolates that you've never seen or eaten before and also, feast on other delicious chocolate treats and make the most of your week at French Loaf.
Start your day off with fantastic pancakes at the Pancake Project at the Park Hyatt. Every morning, you and your friends and family get to be part of the Breakfast Show where you have six different pancakes to choose from. Try the Banana Buckwheat Pancake or the Classic Home-Made Pancake and feast to your hearts content. The Pancake Project starts on the 9th of September from 6AM to 10:30am every day at the Dining Room.
Celebrity chef Karen Anand is bringing her famous Farmers' Market to Chennai this weekend! With stalls filled with natural and organic products, gourmet food and so much more, Karen Anand's Farmers' Market is going to be the place to be. Visitors get to meet and try from cold pressed juices from Raw Pressery, Indian coffee capsules and coffee machines from Bonhomia. From the Kumaon hills, unprocessed honey and chestnuts by Theo Organics, Assam teas from Aideobarie Estate and so much more! 10th and 11th September at Phoenix Market City, from 12pm to 9pm. Be there!