Chennai Needn't Worry Because There Is Always A 'Plan B'
Plan B, a popular restobar from Bangalore, hit Chennai not too long ago and has been buzzing ever since. We've been told that it is the go-to hangout spot for many in the city and we just had to see what the hype was all about. Located in a quiet corner off Greams Road, you'd never guess that a little door at the end of the street opens to lead you into a cosy, low-lit pub, playing great music and serving out some delicious food. The hub keeps it casual with the interiors, nothing too plush so you can get comfortable, gracing the walls with a little colour and paint. For everyone who enjoys the occasional drink on a barstool, yes, there's a little bar at the centre where you can lounge alone to your heart's content.
If you thought this place was all about the drinks, think again. While Plan B has amazing cocktails on their menu, their food is definitely something to talk about, and try! The menu, complete with well curated starters, delicious mains, and signature burgers and subs, will have you drooling before you can say anything else. We get why everyone's obsessing over the food here, what with wings being offered with numerous sauces, cheese in every third thing you see on the menu, burgers so large you'd have to stuff your face, and subs so filled you wouldn't want to share. While this is a great place to hang out with friends over some food and drinks, it's okay to get a little greedy and keep your food all to yourself and eat it, because for the rest, there's always a Plan B.
What we had:
Coorg Pork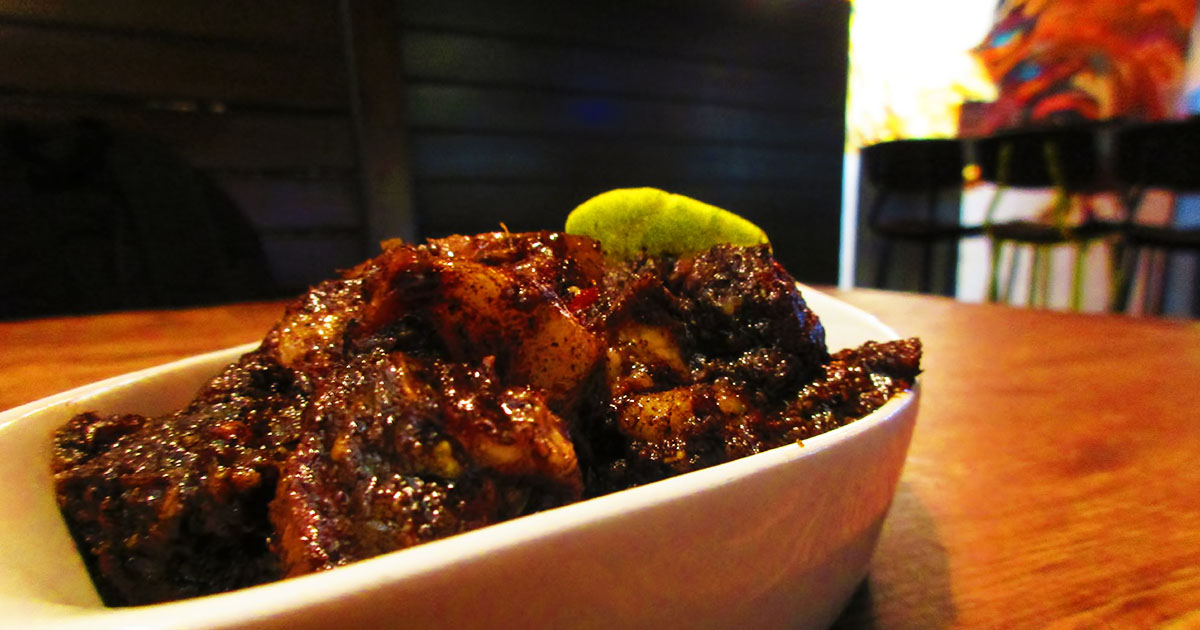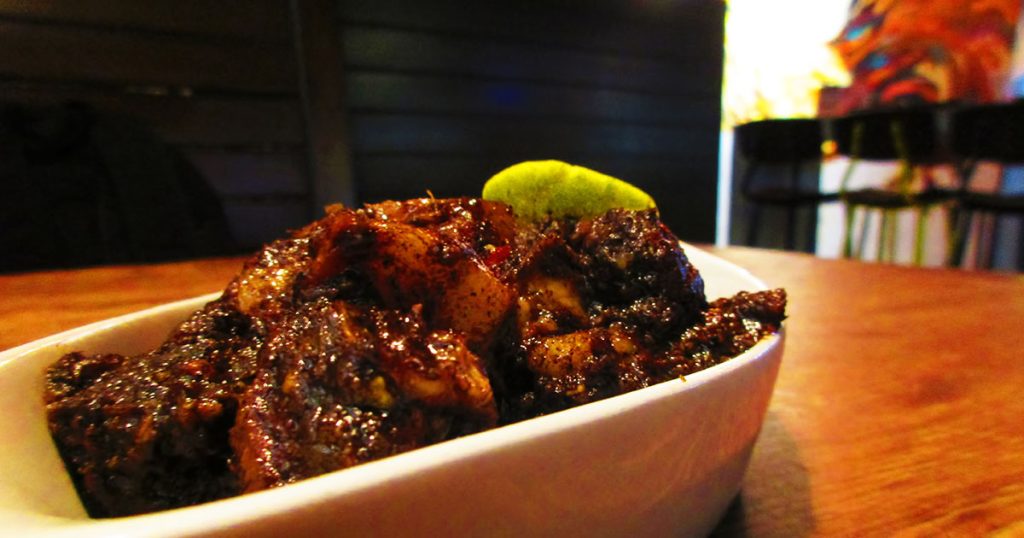 Definitely one of the most juiciest helpings of pork we've ever tried in the city, this one was complete with traditional spices and was so good, it was gobbled and gone just as soon as it arrived.
Stuffed Mushrooms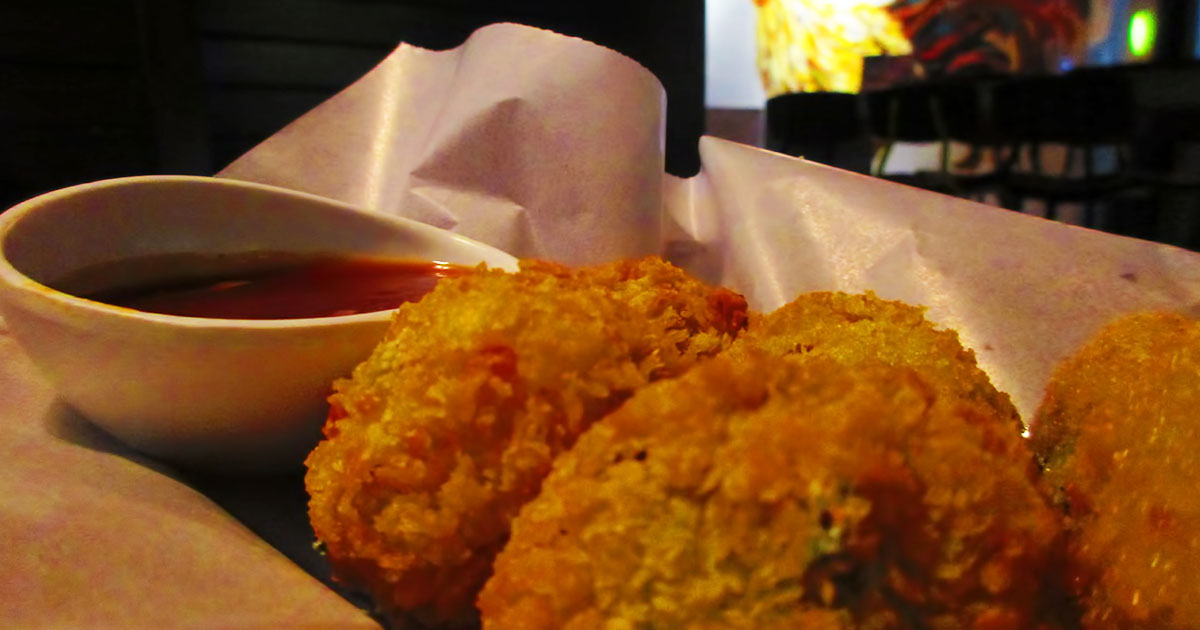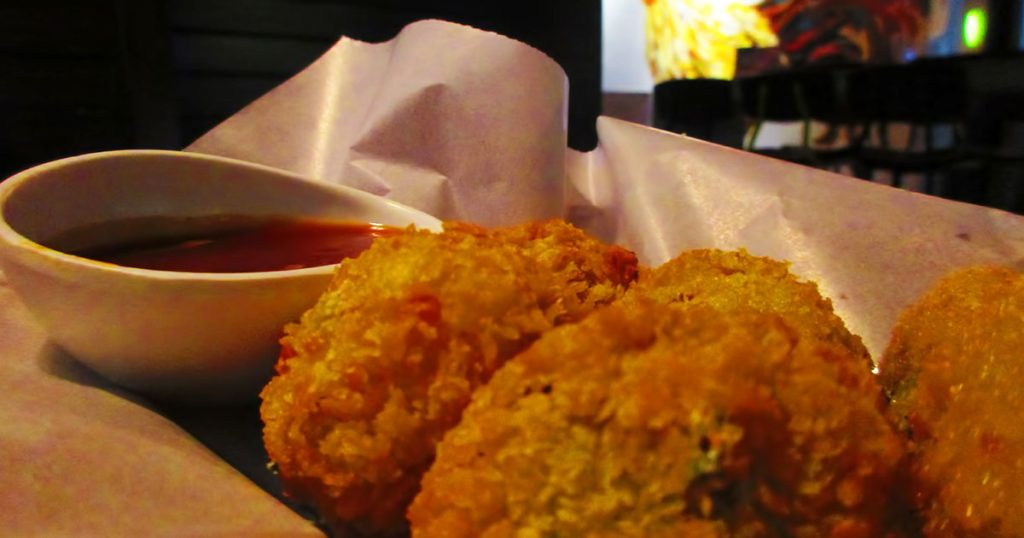 Mushrooms stuffed with spinach and cheese, and yes, batter fried. Remember how we said there's a lot of cheese going on the menu? This was one of those cheesy moments.
The Juicy Lucy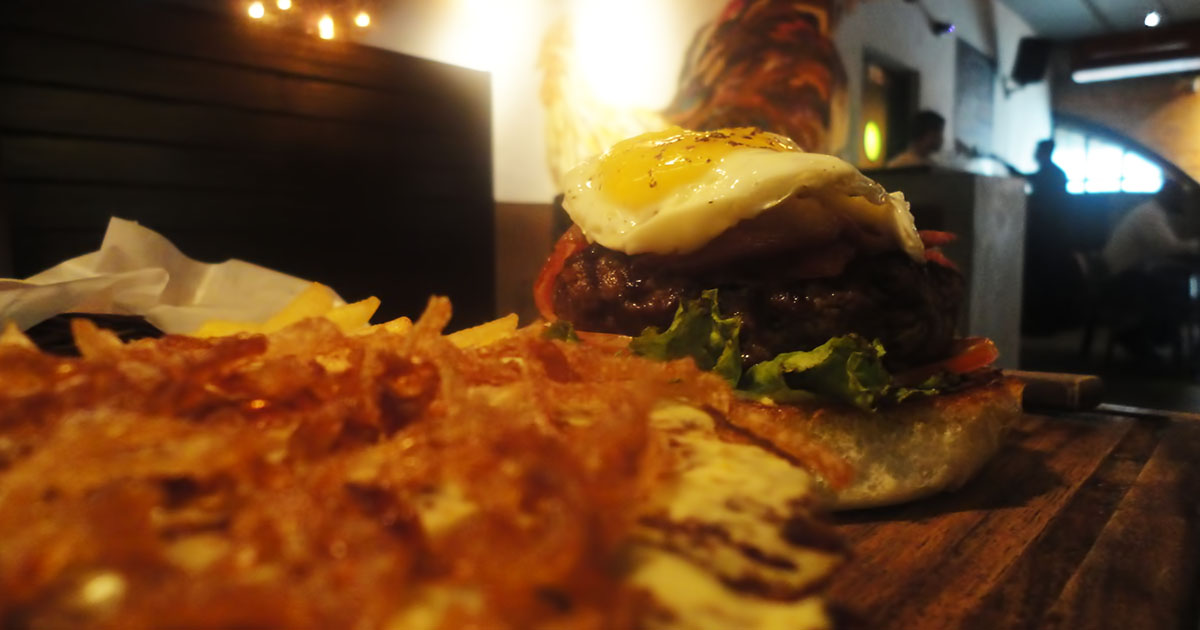 This one's a Plan B special and super popular among the locals in the city! The Juicy Lucy is an arrangement of everything from cheese, mushrooms, a fried egg, caramelised onions, your regular burger's lettuce and tomato, and a special beef patty – towered up and presented finely. And yes, there's fries too.
[schema type="organization" orgtype="LocalBusiness" url="https://www.facebook.com/cafeplanb?fref=ts" name="Plan B" description="Restobar/Pub" street="65/5, Murugesan Naicker Complex, Greams Road, Nungambakkam" city="Chennai" state="Tamil Nadu" country="IN" phone="+91 7358398659″ ]