Chef Ranveer Brar To Be Present At The Harmony Fest In Mumbai
Cooking up sattvic food, Chef Ranveer Brar and Pankaj Bhadouria will be present at the Harmony Fest being organised by a 100 year old organisation, The Yoga Institute. The fest that is to be held on 28th and 29th of December is being organised at the MMRDA Grounds in BKC. The highlights of the festival would be yogi sessions, yog talks, meditation pods, as well as musical performances, panel discussions, food stalls and exhibitions.
What To Expect
The Harmony Fest focuses on wellness and a big part of it is sattvic food. The cooking sessions with Chef Brar and Chef Bhadouria will reflect how eating healthy need not be boring or bland. The idea behind promoting this food is to also show sattvik or healthy food is easily available and isn't too tedious to make. This cooking session by The Yoga Institute, during the fest would also reveal the nutrients and calorie intakes of the recipes being prepared. The food stalls at the fest would also allow the visitors to try healthy food and there are more than 75 of them.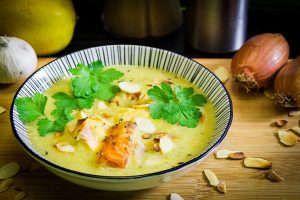 "On behalf of the millions of people whose lives have been touched by The Yoga Institute over the past 100 years, I am extremely grateful to the Honble President of India  Shri Ramnath Kovind, Honble Governor of Maharashtra Shri C Vidyasagar Rao, Honble Chief Minister of Maharasthra Shri Devandra Fadnavis, Union Minister of State for Ayush Shripad Y Naik and other dignitaries who will grace us with their presence and blessings. We feel humbled and privileged to have continued the service of Yoga through The Yoga Institute as per the vision of our Founder, the great Yoga Guru Shri Yogendra ji, and we welcome one and all to the Harmony Fest, which we hope will help bring about harmony and balance in the lives of people across India," said Dr Hansaji Jayadeva Yogendra, Director of The Yoga Institute, Mumbai while speaking to APN News.
Cover Image: DNA India