Chef Heston Blumenthal's famous restaurant The Fat Duck, reopens
People of Bray, for the past nine months, things have been terrible for you, we know and sympathize. But the day has come where you can wipe those frowns and put on a big, dopey smile because The Fat Duck is back! And it's back with a state-of-the-art ticketing system and a steeper price.
Chef Heston Blumenthal's famed restaurant has been in hiatus for nine-months and now is back with quite a few tweaks. Their most notable switch is their shift towards a ticketed reservation system. According to a press release, starting today, customers will have access to The Fat Duck's "new online book system" where they will pre-pay for their meal, wine, service, and other drinks at the time of booking.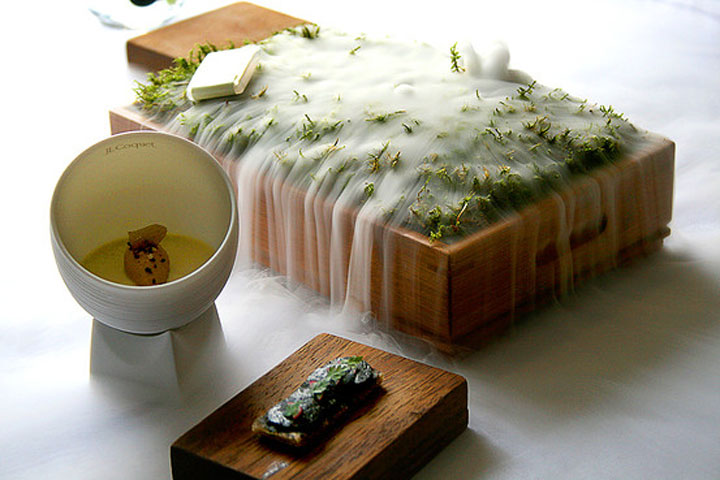 According to Eater, The Fat Duck is using ResDiary as its ticketing platform.
Blumenthal also had overhauled the menu and retired popular menu stalwarts like snail porridge and egg and bacon ice cream to a "Hall of Fame" menu. These signature dishes will be brought back only for special requests.
Additionally, for the menu revamp, Blumenthal worked with an illustrator, a coaching psychologist, a font designer, and the writer of Billy Elliot to "reimagine The Fat Duck's tasting menu into a story 'from childhood holidays in Cornwall between the ages of five and seven.'" The new menu will "take the form of map and uses a perfect nostalgic day in Heston's own childhood as framework."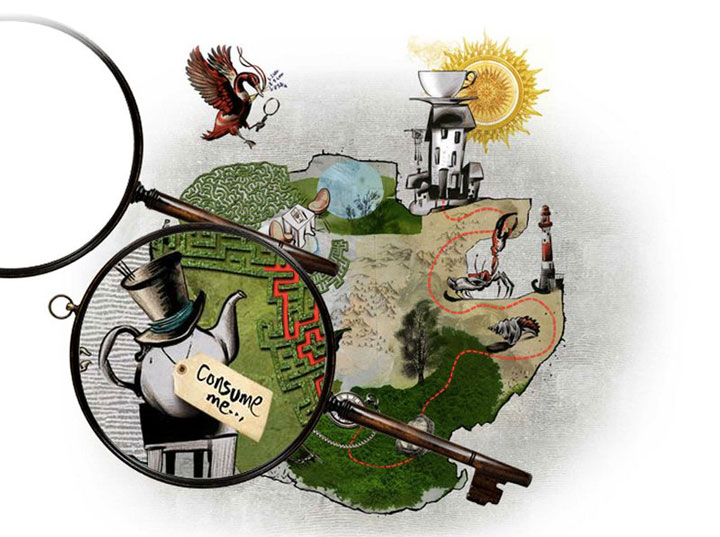 The fancy new menu comes at a price. The Fat Duck's original tasting menu was $350 per person, but the cost will now be $390 per person. Apart from the menu revamp, the restaurant also underwent a renovation where the structural maintenance and refurbishment was done and a brand new kitchen was installed.
Let's take a look at how the new menu reads.
Chapter 1: Are we nearly there yet?

Mac-air-oon

Just the tonic!

A welcome drink, who will be the dragon?

—
Chapter 2: Rise and shine, it's breakfast time

Excuse me, there seems to be a rabbit in my tea

Why do I have to choose between a variety pack and a full English?

—
Chapter 3: First one to see the sea…

The original Sound of the Sea

Can I have some money for the ice cream man?

Then we went rockpooling

—
Chapter 4: If you go down to the woods today…(and we did)

Damping through the boroughgroves

…we discovered the Mock Turtle Picnic

—
Chapter 5: Are you ready for dinner?

Starter

Main course

Dessert

Digestif (serious enough for the kids, fun enough for the adults)

—
Chapter 6: Off to the land of Nod

Counting sheep

—

Chapter 7: And then to dream

Like a kid in a sweetshop