Charcoal Eats Salutes The Indian Armed Forces With A Special Discount Scheme
Offers a year-long discount of 15% to all armed forces personnel, and their spouses, starting this Independence Day
On the occasion of Independence Day, tech-enabled, full stack QSR start-up Charcoal Eats will offer a special 15% discount to all Indian armed forces personnel, for a full year starting this August 15th. Retired and serving armed forces personnel and their spouse will be able to avail this 15% discount across all Charcoal Eats dine-in outlets for dining in and take away orders only, in its 19, and increasing, dine-in outlets in Mumbai, Delhi NCR, Pune, Nashik, Chennai, & Gandhinagar.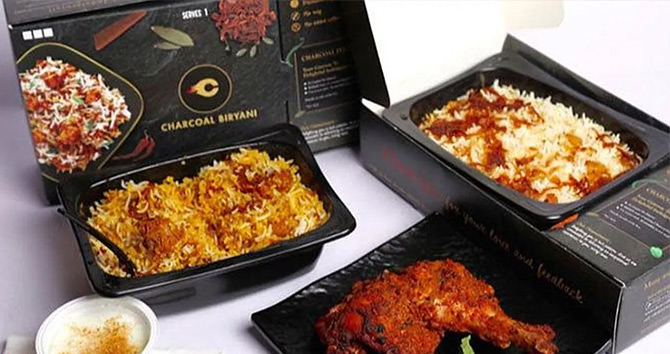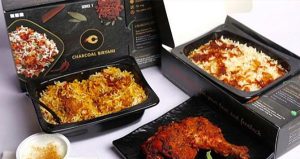 To avail the discount, the customer would have to share a valid service ID/ spouse card issued by the Army/ Air Force/ Navy at the time of placing the order. Charcoal Eats offers high quality, all-day food across snack and meal times. The offerings include a wide array of Biryanis, Rolls, Loaded Fries, Starters, Meals, Puff Pizzas, Beverages & Desserts. The company prepares its food in best-in-class, modern, hygienic kitchens, using high-quality ingredients that are free from any artificial colors or MSG and is conscious that its packaging doesn't add to the carbon footprint.
"This special offer recognizes the great service by our Servicemen and demonstrates our respect for the hard work and dedication of our Armed Forces in keeping our country safe. We're proud & honored to show our support for our brave soldiers, and their spouses.", said Anurag Mehrotra, CEO and Co-Founder, Charcoal Eats.
Charcoal Eats now has 29 outlets across 8 Indian cities including Mumbai, Thane, Navi Mumbai, Pune, Delhi-NCR, Chennai, Nashik & Gandhinagar. Of these, 19 offer dine-in facilities, while all offer takeaway and delivery.
By December 2018, Charcoal Eats is aiming to have more than  60 outlets across 10 cities.
About Charcoal Eats
Charcoal Eats is a tech-enabled, Indian Quick Service Restaurant (QSR) venture that delivers high quality, modern Indian flavors to its patrons. The company was co-founded by Anurag Mehrotra (CEO), Krishnakant Thakur (COO), Gautam Singh (CTO) and Mohammed Bhol (CPO), in Mumbai in September 2015.
Charcoal Eats has an eclectic menu comprising of layered biryanis, juicy starters, unique puff pizzas, tempting desserts in addition to loaded fries, rolls and much more. Charcoal Eats is currently present, with its dine-in and express outlets, in Mumbai, Navi Mumbai, Thane, Pune, Delhi-NCR, Nashik, Chennai, and Gandhinagar.
For more information, log-in to www.charcoaleats.com