Chai Startups Get The Par-Tea Started
It may come as a surprise that the vast majority of tea exported India is dependent on foreign brands to sell their tea abroad. Bala Sarda, wondered why there was such a lack of Indian indigenous tea brands. He knew first-hand, growing up on the estates in Darjeeling, that India grew some of the best teas. With this thought firmly planted in his mind Sarda set out to change that. In April 2015 Vahdam Teas was born. Currently, Sarda distributes tea to over 10,000 customers in 76 different nations. He has even found a market in India, with the Indian market making up around ten percent of his sales.
However, what Sarda and other startups, are trying to do, differs enormously from the majority holders in the Indian market, Tata and Hindustan Unilever, as they are catering primarily to a niche market. They deal in loose leaves, which are preferred by aficionados as opposed to the CTC (crush, tear, curl) teas drunk by those of us who aren't as picky about our cuppa.
Sarda's USP? His online business offers a four-day guarantee for delivery (let's face it, no one wants to be drinking week old tea). This ensures that the consumer is getting the freshest tea at the lowest price as the middle man is eliminated. This also enables the tea growing regions of Darjeeling, Assam, and the Nilgiris to retain the earnings from their region. Vahdam Teas has already racked in a massive investment of 4.4 crore from Fireside Ventures, Mumbai Angels and Singapore Angel Investment.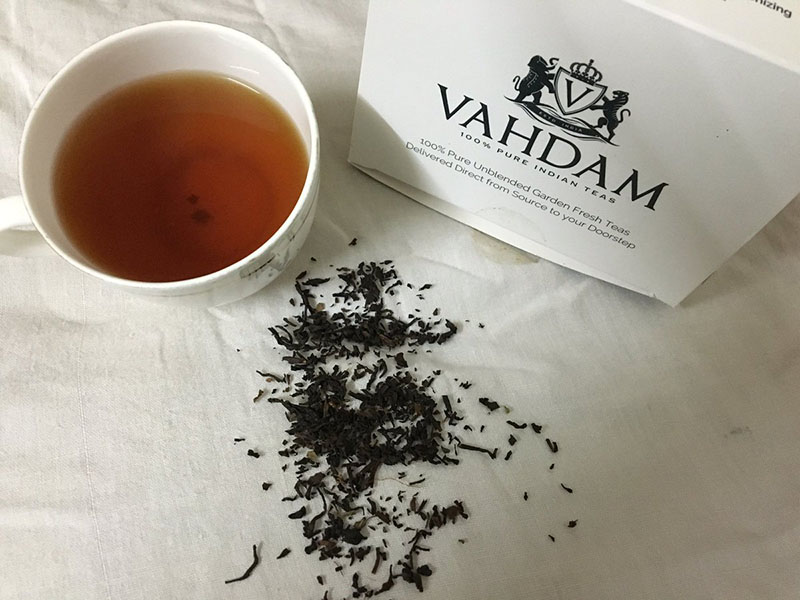 K Ganesh points out that there is an enormous space in India to create brands and brand loyalty that will last. He himself has invested in FreshMenu and DropKaffe insisting that these startups have been enabled by technology hence they're not food-tech as technology doesn't guarantee a good food and beverages. Many new startups want to establish themselves first in a few cities and make a name for themselves first before increasing their reach.
Chai Point has become a household name in virtually every major city, with around 100 stores in eight cities and is the perfect place to get a hot or cold chai along with delicious munchies. Not able to go out? No problem, they also have an app with which they make deliveries. Their co-founder Amuleek Singh, says they have a same store growth rate of 20% with a total growth of 100%. Interestingly, their revenue breakup shows that 60% comes from retail stores, 30% comes from corporate service, while the delivery service makes up 10%.
Singh, a Harvard graduate, realised the gap present in the tea drinking market in India and set out to change that, co-founding Chai Point in 2010. They've also made virtual-tea dispensing a reality through BoxC. The end result gives the consumer access to natural leaves in everyway possible and it looks like investors are willing to jump aboard the tea train with a whooping $10 million raised from Eight Roads Ventures, DSG Partners, and their existing partner Saama Capital.
A slightly different approach has been adopted by Suresh Radhakrishnan of Chai King. He believes in the traditional method of the numbers game. As such, the customer is given a variety of options through retail outlets, corporate clients, and mobile kiosks. Retail outlets provide a lower volume of sales but a higher profit margin than the corporate clients who have larger sales but a smaller margin. At Chai King, technology cannot drive the business, hence they depend on customer acquisition through more time-tested methods.
On the other hand, Teabox, backed by Ratan Tata, uses software in order to plot customers tastes and habits they are asked questions and in accordance with the answers they are sent a sample variety of three teas out of which the customer will choose the one he or she likes best to be shipped. It seems to be working, Kaushal Dugar states that Teabox has shipped around 40 million cups of tea to 110 countries.
The vast difference in habits of tea drinkers in various locales, according to Ganesh, is the reason that many venture capitalists do not invest in beverage startups. A clear strategy is needed depending on the location. City sensitivity is a real thing as Bangalore definitely doesn't drink tea the same way as Delhi, different strokes for different folks!