Celebrity Chef Gail Simmons Prepares Welcome Home Dinner For 41 Habitat For Humanity Families
Whirlpool Corporation collaborated with Celebrity Chef Gail Simmons to create a lasting first memory for 41 Habitat for Humanity homeowners and their families in northern Indiana. Whirpool Corp. hosted a celebratory dinner to welcome home the families who will live in the houses built during the project – Jimmy & Rosalynn Carter Work Project. The menu was specially curated by Chef Simmons for this occasion.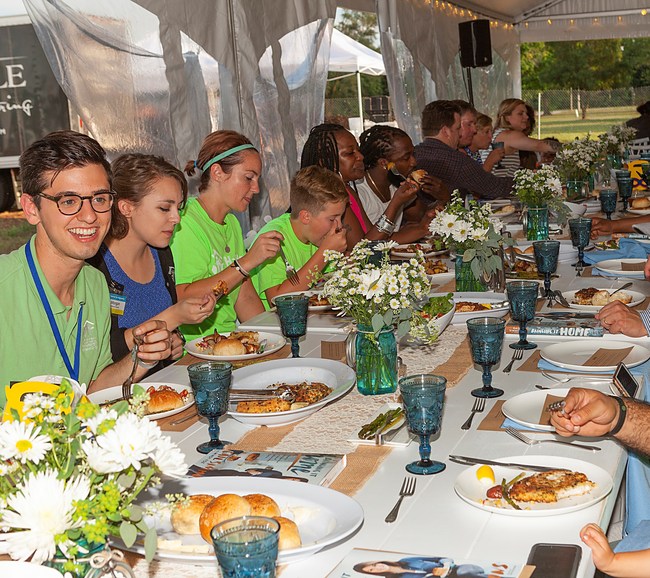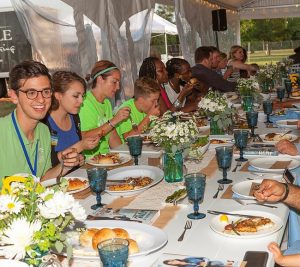 "For nearly two decades, Whirlpool Corporation has worked with Habitat for Humanity to help build new homes alongside families," said Jeff Noel, corporate vice president of communications & public affairs for Whirlpool Corporation. "We know the importance of transforming a house into a home, and kicking off the upcoming build with this dinner is about exactly that: going beyond involvement in the building process and taking a step toward helping these families create a true community."
A three-course meal was served which included a chopped summer salad, herbed chicken schnitzel with roasted potatoes and asparagus and banoffee pie. Whirlpool will also be giving a three-month subscription to Raddish, a cooking club for kids, to each of the 41 families.
"It's fantastic that these families have a chance to bond before we officially kick off a week of building during Carter Work Project," said Julie Laird Davis, vice president of Corporate and Foundation Relations at Habitat for Humanity. "This is a new beginning for the whole neighbourhood, and sharing a meal together is a powerful first memory for everyone to share."