Celebrating Everyday Vegetables With Sabzi Tarkari Day
Lauki, Tori, Bhendi, or be it Baingan Ka Bharta. Sabzi with roti is a ubiquitous part of the Indian cuisine. Through the initiative of Indian Food Observance Days taken up by Rushina Munshaw Ghildyal, a gastronome and food historian, we are all set to celebrate these sabzis that constitutes our everyday meal and the satiates us every day.
Sabzi Tarkari Day
https://www.instagram.com/p/Bg2bYN7HwsH/?hl=en&taken-by=delectable_reveries
Celebrating Sabzi Tarkari Day on 31st March is a fun participation. One can involve their kids and simply take them to the vegetable market even letting them pick the one they like. Taking it a step further, you can encourage them to help you cook it too! Furthermore, one can celebrate this day by taking a selfie with your regular sabzi wala who you've bargained endlessly with and post the picture on social media with the hashtag #SabziTarkariDin.
https://www.instagram.com/p/Bg3tFJsBoK2/?tagged=sabzitarkaridin
"Vegetables play an intrinsic role in our food, but seldom get their due," says Ghildiyal on her blog post. "And more so in recent years. Many factors, including the growth of supermarkets and convenience stores, have led to a monumental decrease in the variety of vegetables and dishes made with them that we consume. We also tend to eat what is packaged up for us – cauliflowers without the green parts, Mooli without the leaves and more."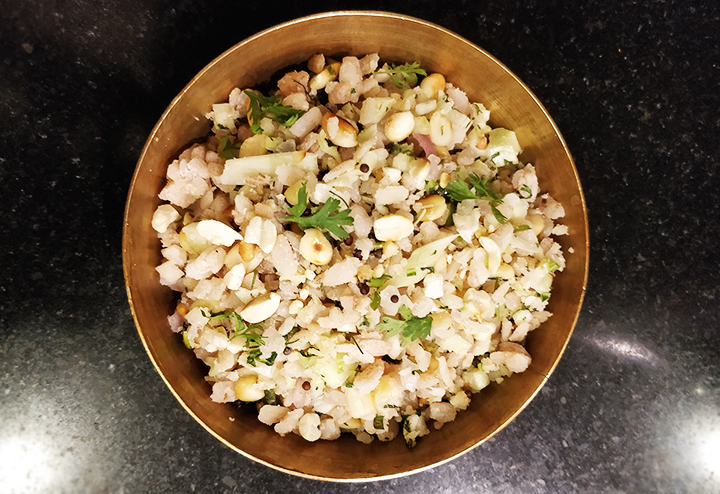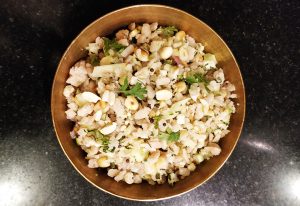 One can get involved in so many ways in Indian Food Observance Days, it's unbelievable. You can have a potluck with each of your friends bringing in a sabzi well known from the diverse regions of India. Exploring food, sharing food and talking more and more about Indian cuisine is the key here. Ghildiyal herself made us a lovely Red Poha Salad using stalks and stems of cauliflower which people tend to discard. So yet again, utilising all parts of the vegetable also plays a role in celebrating this amazing day. But do share it with the world so that it encourages others and Sabzi Tarkari Din becomes a strong initiative and a day to look forward to just like Pizza Day, Pie Day and French Crepe Day. Here are more ways to celebrate.
Indian Food Observance Days
https://www.instagram.com/p/Bgz5dlqgwLf/?tagged=sabzitarkaridin
"Around 20 March​ 2017​, two things happened. I was preparing to help celebrate Macaroon Day and Good France Day," says Ghildiyal. "And my husband commented on how we celebrate all these food days from the west and so few Indian themed food days. And just after this conversation I woke up to Twitter resonating over #PakhalaDibasa (Universal Pakhala Day) being celebrated by Odias worldwide. It got me thinking… and googling. I discovered the concept of Observance days and the many, many Food Observance Days social media has been amplifying."
https://www.instagram.com/p/BgxxTfagG_-/?tagged=sabzitarkaridin
And that was the beginning of Indian Food Observance Days, a cause Ghildiyal encourages everybody to take up and for a good reason too. "Food observance days might not seem important in the larger scheme of things but as someone in the food industry of India, which the world is looking at as the next big food market, which is in so much growth, I worry we will lose our culinary heritage. Being a culture that has been passed down orally we lose so much with each generation that passes. This might be the last generation to have food knowledge to pass on. So I did wonder why we cannot have more Indian food observance days. After all we are the country whose national pastime is food – the eating and the talking about – of it, isn't it? And I decided to do something about it."