Celebrate This Diwali With Foodhall's Delightful Gourmet Hampers
Diwali, widely known as the festival of lights, is one of the most loved and celebrated occasions in India. It is a festival of love, generosity, and happiness and also gives us an opportunity to make our loved ones feel special. Exchanging gifts on Diwali is a long standing tradition that helps enhance the essence of this joyous festival. People indulge in gifting to their family and friends to add a special touch to the festivities. This Diwali, Blue Ribbon Gifting By Foodhall brings to you an elegant selection of gift hampers and boxes with the finest artisanal food and drinks from around the world to add to the sparkle of the festival.
Foodhall is the one-stop destination for all your Diwali gifting needs. Their exquisite hampers are hand-picked and hand-packed by experts to appeal to the most discerning tastes. The finely crafted wicker baskets, elegant gift boxes and finishing flourishes adorn gifts are sure to make a lasting impression. Each hamper is made with a perfect combination of food items, making it a tasteful gift option for every occasion.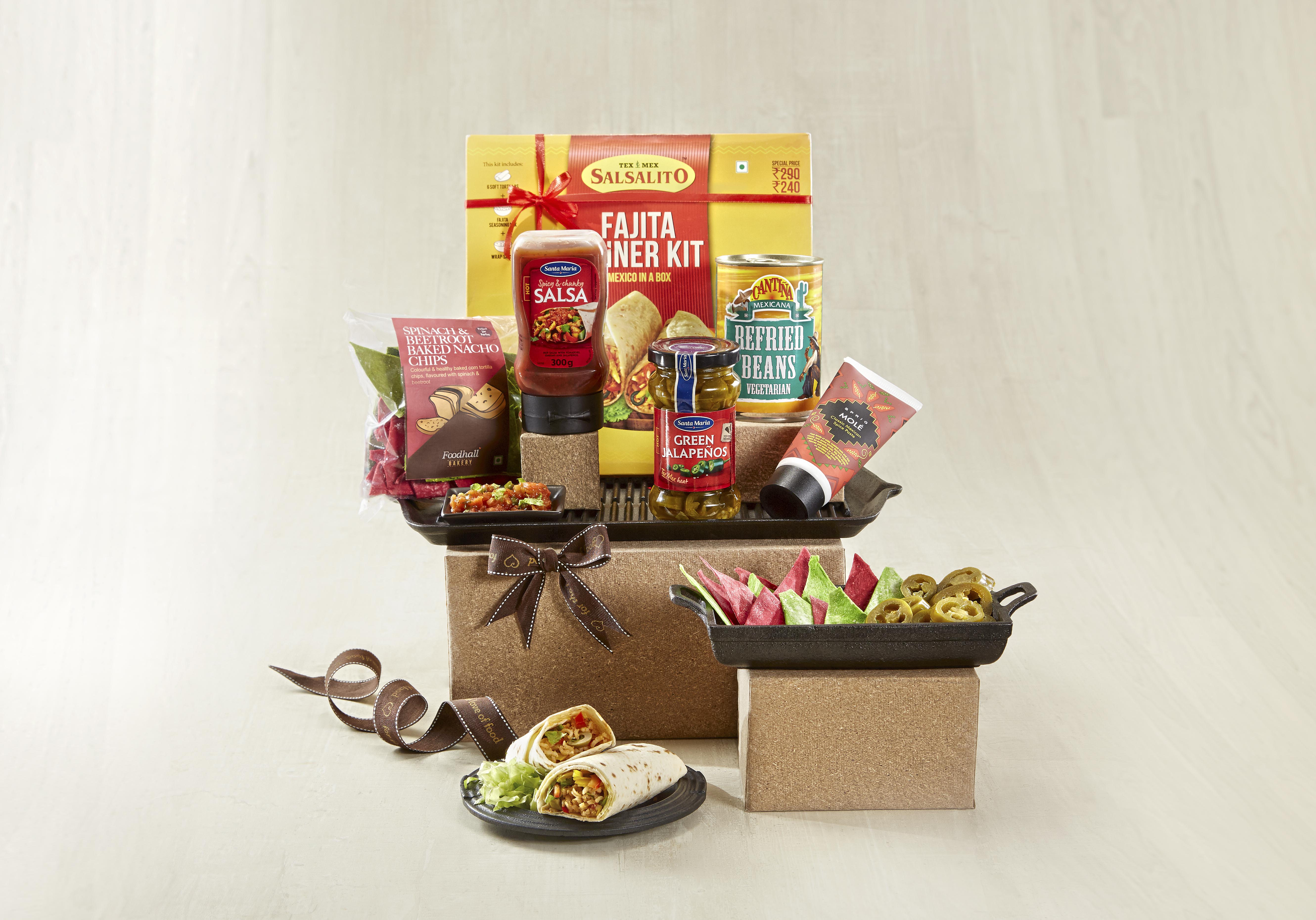 These hampers bring together a range of carefully selected assortments including sweets, finest artisanal food and drinks from around the world and offer an array of options ranging from healthy to indulgent. Hampers like Noor and Arsh which comprise luxurious and artisanal offerings such as Arqa Saffron, Bustaan – Gold Leaf Honey, Saffron Honey, Honey Dippers, Baklava, Stuffed Dates and Foodhall Gourmet Salted Caramel Rochers, Orange and Mixed Seed Florentines, Honey Roasted Almonds, Pine Nuts and Pecan Nuts are the perfect hampers to gift to your health enthusiast friends and family members. For those like to indulge, hampers like Opulence of India and Medley which consists of Pista Motichoor Truffle, Pista Kaju Roll, Besan Chakki and Raspberry Kalakand and a rich assortment of handcrafted chocolates, indigenous teas, housemade dips, freshly baked cookies etc. are the perfect gifts to satiate their festive cravings. Tabeer, a gift hamper perfect for corporate gifting this Diwali, consists of Almonds, Pista, Pine Nuts and Apricots.
Featuring many other gift hampers and also an opportunity to personalise and create your own hampers, Foodhall is the perfect solution for all your gifting needs this Diwali.
Available at: Foodhall (all outlets)
Price Points: Starting at INR 1,500