Celebrate Parents' Day With Fun, Food, & Games At Sports Diner By Hangout, Delhi
When was the last time you actually took time out to sit down and have an enjoyable weekend – or even just a meal – with your family? If you've been too caught up with life, here's a chance to redeem yourself while making a fun-filled day out of it for your entire family!
This Parent's Day Sports Diner by Hangout, a one-of-its-kind gaming cum-dining facility, is calling out to all the lovely moms and dads and their families to create beautiful memories that will last a lifetime. Head over to Select Citywalk mall this Sunday and grab the special offers on beverages with minimum gaming card purchase and enjoy exciting VR zone in a 360-degree turning roller coaster or have a family face-off at the black light arena bowling alley with UV lights.
The food at Sports Diner is delicious, the service is everything your parent's deserve, and the set up is one that can keep all age groups engaged. And voila, before you know it you would have had yourself one of the most memorable Sunday in a long time! So, mark your calendar and take your family out for a day of food and games.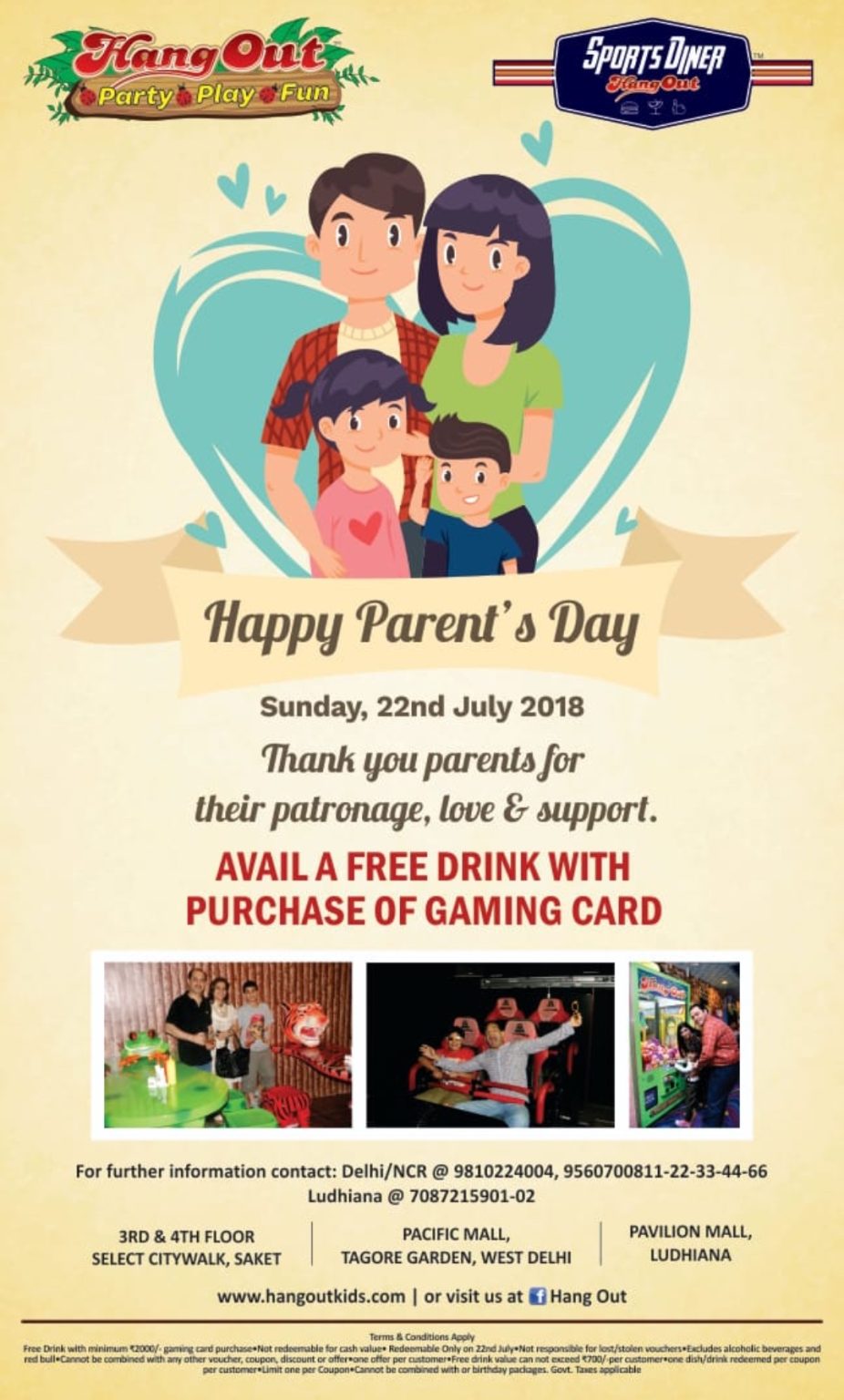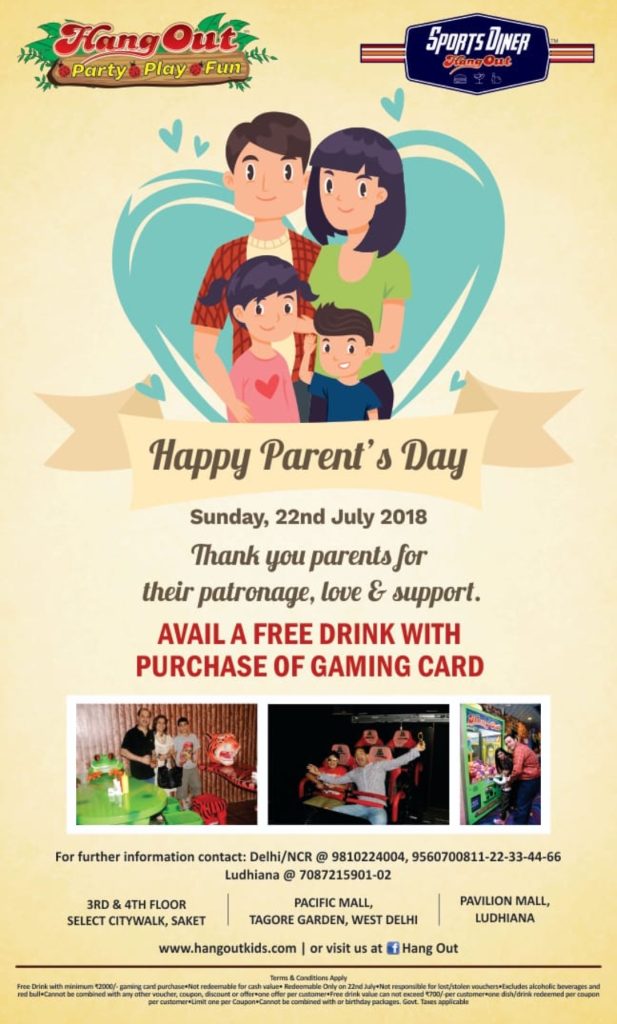 What: Special Offers for Parent's Day
Where: Sports Diner by Hangout, Select Citywalk, Saket, New Delhi
When: Sun, 22nd July 2018
Feature Image Source (Representational Image)