Care For Some Thanksgiving Fries At Smoke's Poutinerie?
The countdown for thanksgiving has begun as fall starts to envelope over our festive calendar. With pumpkin spiced food and drinks making their grand entry on our table, it's about time we start thinking of turkey and yams as well.
Where?
The mere thought of stuffed turkey and decadent gravy makes our drool glands work overtime. Now how about those drool worthy grubs strewn over a bed of ho fries. Dreamy, isn't it? Smoke's Poutinerie owner, Alan Goldstein, gives a huge nod to the concept.
Located in Los Angeles, Smoke's Poutinerie is famous for its poutine (a.k.a gravy-topped fries) laden menu that always manages to impress the diners. So it's a given that thanksgiving brings with it some traditional holiday food-topped fries.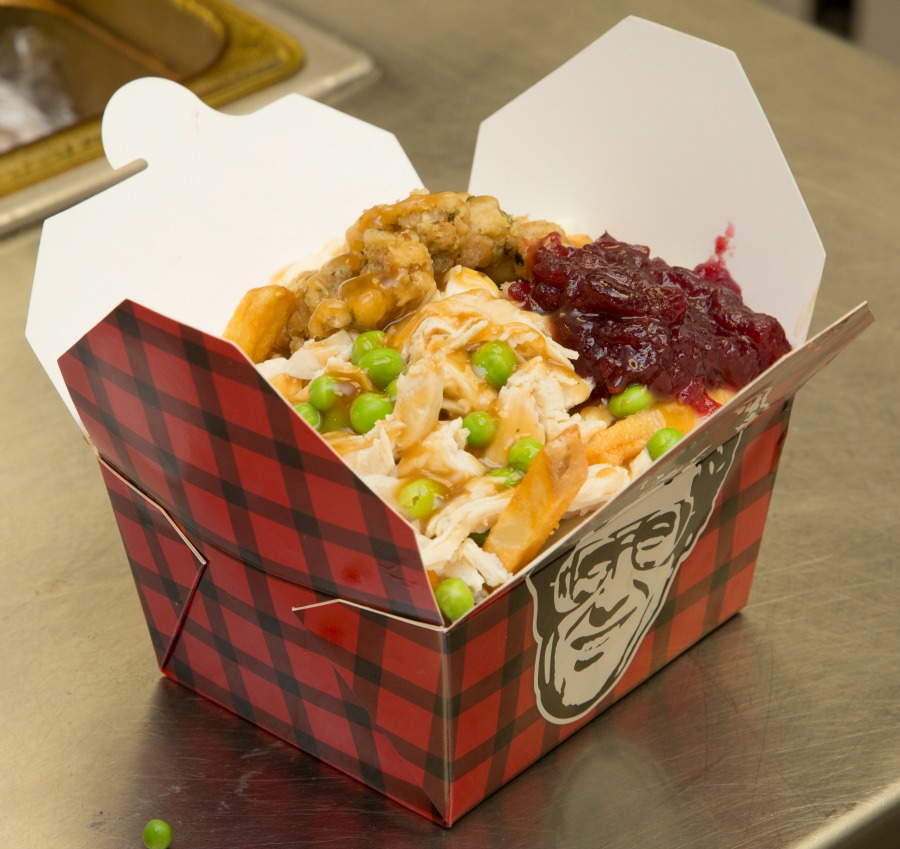 What?
The special Thanksgiving Poutine at the restaurant comprises of the regukar gravy-ed fries along with roasted turkey, cranberry sauce, baby green beans and stuffing. And if you still want more festivities on your platter, you go for the meal option that comes with a Pumpkin Pie flavor soda. That sounds like fall on a plate.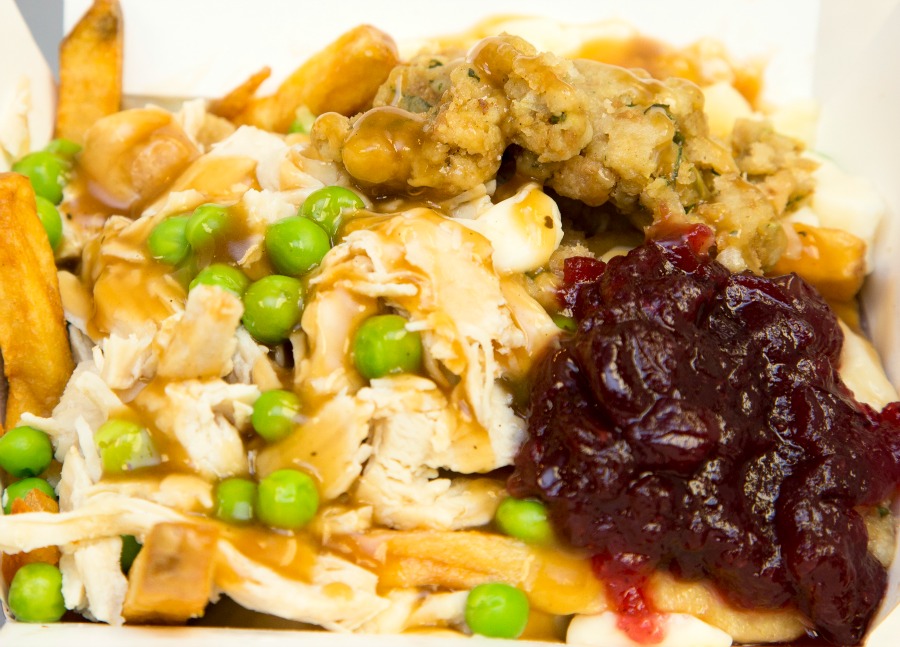 Get in line at the restaurant to experience the most lavish Thanksgiving and fast food combo this season.