Care For Some Mountain Dew Infused Hot Dogs This Fourth Of July?
The fourth of July is just around the corner and Americans are stocking up on hot dogs, BBQ recipes and food colouring to make patriotic desserts. This 4th of July, you can go the traditional route and grill hot dogs and BBQ meats regularly…or you could go a bit crazy like Andy from 'Cooking With Andy' did and infused hot dogs with Mountain Dew.
Mountain Dew infused Hot Dogs
Yup, we're totally serious. Andy Smith, of the YouTube 'Cooking with Andy' uploaded a special Independence Day episode where he decks his kitchen with the American Flag, donns a red white and blue apron and tells his viewer how to make Mountain dew infused Jiffy buns.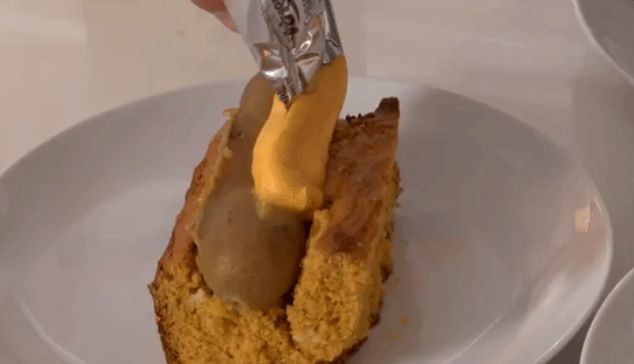 Since it was uploaded four days ago, the video has been viewed 16,000 times and received 23 comments.
One YouTuber commented; "Mountain dew, and doritos. Throw Call of Duty in there, and then you have a snack worthy of a 13 yr old mlg player, ready scream obscenities about your mother." to which Andy replied "and add a chicken bone and you got a stew going baby."
Another commented "This video changed my life. Thank you, Andy."
Make Some?
Do you want to see if Mountain Dew infused hot dogs will change your life as well? Here's the video:
Andy mixes beef, corn, Doritos, Crisco together and then soaks this mixture in 'Dewshine', which is essentially just a fancy word for Mountain Dew. The hot dogs are then boiled in a pot of Mountain Dew, turning them this odd browny-green color; not the most appetising sight we've seen.
However, Andy calls it his best creation yet, so who are we to rain on his parade? Perhaps before serving these at your 4th of July dinner party, try making and tasting a batch at home first. Just a suggestion.