Can ZuperMeal Give You Home-Cooked Meals Via Mobile?
The Indian taste bud can go around the world tasting and appreciating gazillion cuisines. But that number is irrelevant when we are faced with a plate of ghar ka khana. 9 out of 10 of us will always go for dal instead of soup and roti instead of bread. Home cooked food is what we want at the end of the day!
Basically, in India we love food. And we'll gobble up gol gappa with the exact same zeal with which we'll devour bouillabaisse. This devotion is exactly a number of foodtech start-ups are flourishing in the country.
Enter ZuperMeal. This foodtech start-up seeks to fulfill our love for home cooked food.
It is a mobile-based food aggregator that provides authentic home-cooked meals. It actually fulfills its claim of home-cooked meals as the startup has enrolled housewives on their platform as chef's, who are passionate about cooking. The company lists the menu of home-cooked food items and home-delivers it to their customers.
Founded in July 2015 by Balasubramanian A. and Pallavi Saxena, the Mumbai based startup has three options – Home cooked meals (lunch, evening snacks and dinner), Zuper Specials (cakes, pickles, laddoos, namkeens, theplas and regional specialties), and everyday tiffin service.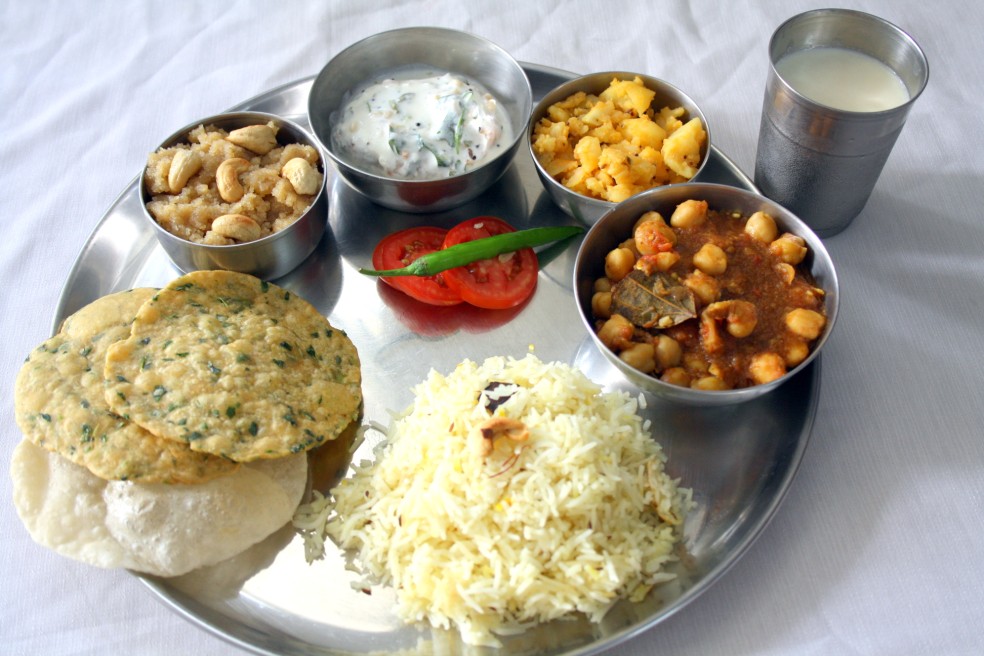 The service aims at getting home cooks and their food in the limelight. It also is a medium to get their work appreciated on a bigger scale. Pallavi Saxena says, "For years I have been observing Indian women toiling away in kitchens, only to get noticed via criticism when the food does not taste good. Good cooking is hardly appreciated at homes. Furthermore, all this work is not even accounted for in the GDP of the country. On the other hand there are millions today who are seeking healthy home cooked food, rather than heavy and oily restaurant food. Today's technology allows us to connect them both via simple apps. As soon as I saw the power of Apps in daily life, I gave wings to this idea."
The Homesick Consumer
Young working professionals/bachelor's/migrants who live alone or are unable to cook food due to lack of time, are highly dependent on restaurants or fast food eating joints. Therefore, there is a requirement of a service that not only serves healthy and hygienic home cooked food but also delivers it to the customer. Making it convenient for the customers is the main isuue being catered to.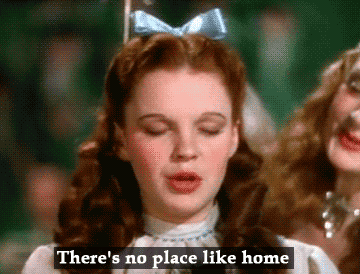 Cash Clauses
"We price every product based on clear parameters of unit profitability. We operate on a gross margin of 60%, which pays for delivery, packaging and VAT. Thereby, every single meal is a profitable transaction. Naturally in the beginning the corporate costs and marketing costs are high as compared to overall sales," said the team.
On the other hand it is empowering women by creating an income resource for them. A woman who is connected with ZuperMeal can easily earn 5000-10000 monthly.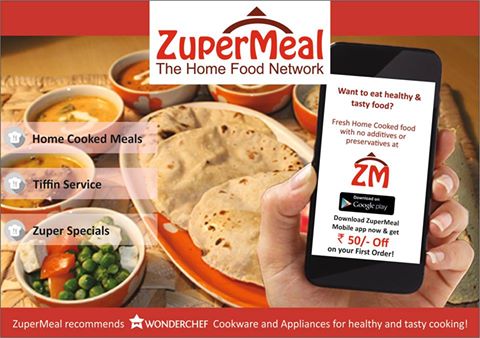 The Clockwork
The start-up has a network of housewives who are passionate about cooking. ZuperMeal expert team curates and guides the housewives on menu, consistency of taste, hygiene and food safety. The startup also helps women price the food for the quality and quantity they are providing. Food grade and microwave safe packaging is provided by Zupermeal to ensure quantity control.
Menu of the day is available on the App, and as soon as the order is received, the meal is delivered to the customer within 36 minutes of order. This means the home chefs prepare the dishes planned for the day just before lunch, snack or dinnertime, and the delivery team collects these meals in hot ovens, ready to be delivered.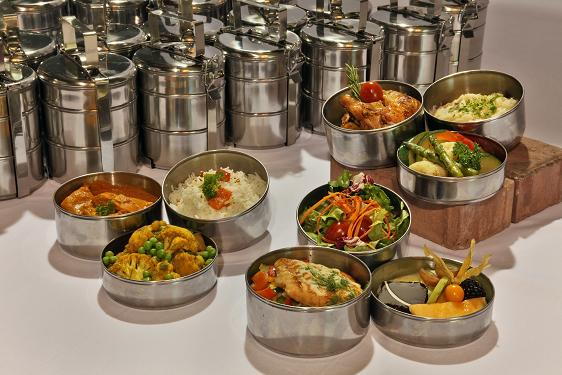 ZuperMeal's tiffin service allows a customer to lock in the delivery for 2 to 4 weeks at a time, but the food is delivered from different home-chefs on a rotation basis. A customer can use any mode of payment, i.e. COD, mobile wallet or card payment.
Signing Up
The new aggregator launched its business in July from Powai, Mumbai. Currently it is functional in selected areas of Mumbai (Andheri East, Powai, Mulund, Bhandup and Thane). So to help aggregate home chef, an announcement is made through social media and society programs.
"Social media has been a boon for us in connecting with passionate home chefs. And it is helping us find our target customers," said the team.
The start-up has a team of experts who have an elaborate experience with leading hotels and catering companies. Experts visit the chef's place to inspect the food quality and preparation hygiene. Home chef's are rated on a 24 credits rating ensuring various aspects such as hygiene, food safety and proper packaging. Each home chef is then trained to ZM standard of quantity and quality on these parameters.
Competition
There have been a number of start-ups in the market with a similar or almost same model.
HolaChef, Biteclub etc. are the major competitors as they also work on chef aggregation model, and Delhi based Yumist as well which offers economical 'home-styled' meals.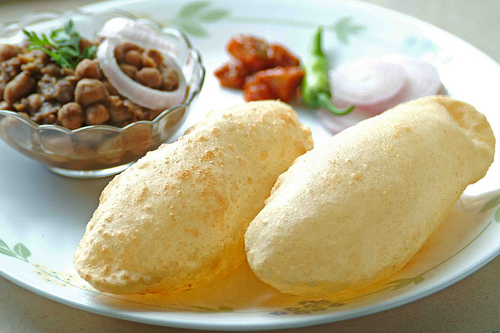 Future Goals
The start-ups has reached about 950 downloads in 5 weeks of launch. The number of meals on a daily basis is 60. Currently the startup has 10 delivery boys.
The start-up has an Android app as of now and has plans of rolling out its iOS app in November. Consumers can give feedback on the app. They can rate the chef's and also write review of every dish for others to see. Chef details are also available on the app and a customer can also select a particular chef or dish.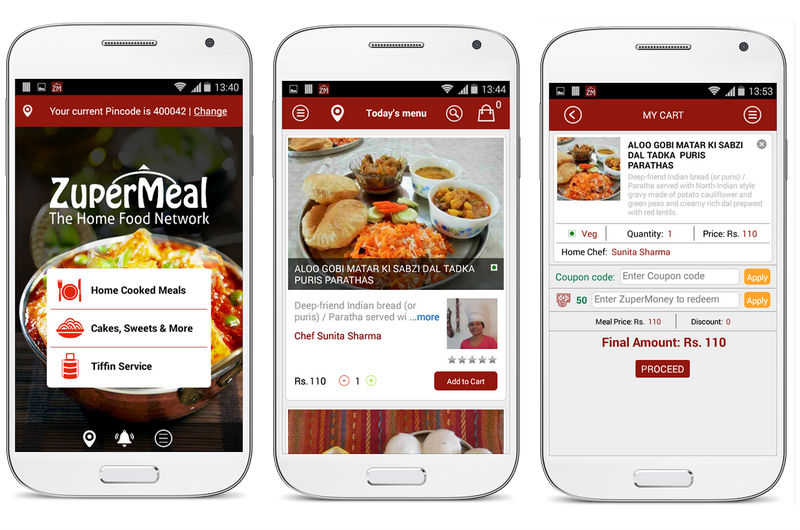 ZuperMeal has been bootstrapped till now and is looking out to raise funds. It has plans to grow within Mumbai initially and later targeting its expansion pan India.