You Can Now Enjoy Great Tibetan Food Thanks Chennai's First Food Truck, Chaska
The capital of Tamil Nadu might be full of interesting and new and quirky restaurants and food joints, but Chennai has been lacking one thing for a really long time – Food trucks. Being a coastal city, you'd think that there would be food trucks lining up along all the beaches in the city, but that's not the case. However, there are more than enough food vendors selling their delicious food from Marina Beach all the way to Thiruvanmiyur. And we've been more than satisfied by what they have to offer. But now, the tides are changing and food trucks are something that Chennai is willing to embrace.
And that's partly thanks to the opening of Chennai's first food truck in Thiruvanmiyur. We stopped by on a Thursday evening to check out Chaska, a food truck that serves great Tibetan food to people of all ages. Parked along a street crowded with the usual food vendors, Chaska stands out simply because it is a proper truck as opposed to a food cart, it's a black truck covered in bright graffiti, there's lots of popular music playing and there are a lot of people waiting in line to get their hands on the food! In a city where we have almost every cuisine imaginable, it's quite amazing to know that Tibetan food isn't as popular as we thought. People love it, but not a lot of restaurants serve it.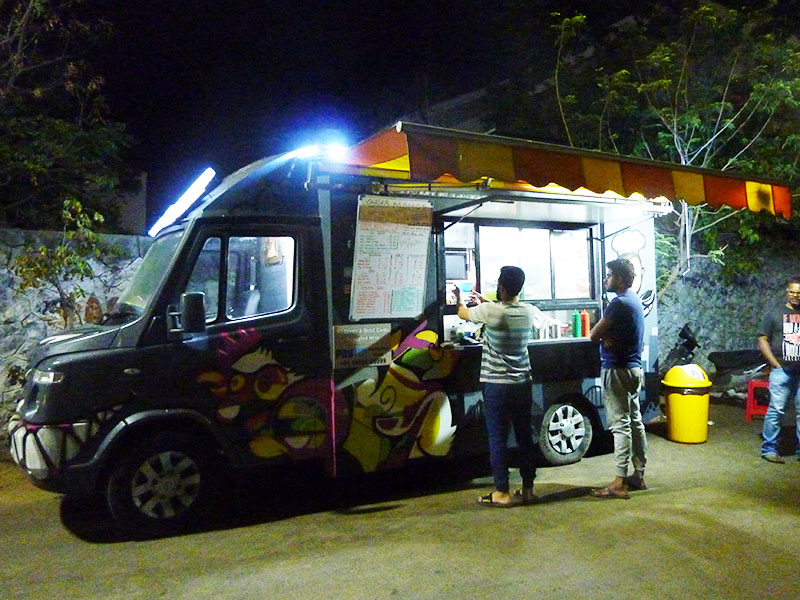 Rakesh Raj, he goes by Rikki, is the man behind the food truck. Food is his passion and he's not going to let anything or anyone stand in the way. That kind of determination is what made Chaska a reality. They're a four-member team – three inside the truck doing the cooking – while Rikki manages the customers. He's friendly and stops to chat with everyone, making sure they're enjoying the food and enjoying themselves. And inside the truck, his team works smoothly and quickly to get the food out. In fact, there's one member of the tram that just wraps up the momos and watching him do it is quite fascinating.
Their menu is pretty large for a food truck and everything is split into vegetarian and non-vegetarian food, making sure that everyone who stops by is satisfied. Obviously, the momos are what people come for and we were not disappointed either.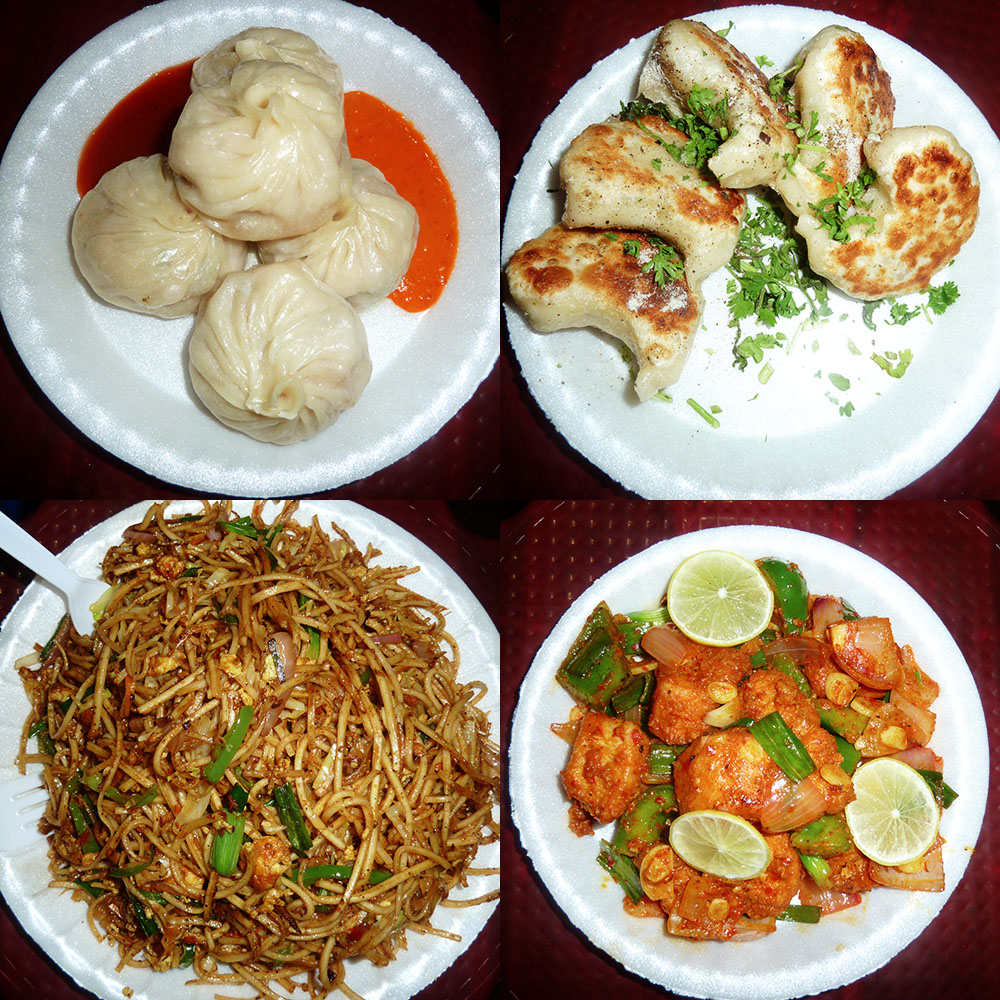 We got started with two plates of momos – Chicken Steamed and Vegetarian Kothe – and both come with five solid pieces each. It's a great sharing plate, because everyone gets a piece of each and it is also definitely delicious. For those that don't know Kothe is a pan-fried version of a momo and at Chaska you can get it as non-vegetarian or vegetarian too.
Then we had the Double Egg Fried Schezwan Noodles, which is both scrumptious and spicy in equal measures. It's got everything that you could ever want in a portion of noodles. You can enjoy it plain or with something else if you wish. Of course, we also enjoyed the Lemon Chicken and there aren't enough words to express our fascination with this dish. If you're not a fan of citrus in your food, this is probably not a good idea. However, it is still quite delicious and the citrus balances out the spiciness, which just makes everything absolutely perfect.
The food truck is parked along a side road close to Thiruvanmiyur Beach every day from 4pm to 10pm. They're open late on weekends, but not too late. Because of how popular they are, there is a waiting time so that they can fill every order, but stop by during a week night because then you're guaranteed to experience everything that the food truck has to offer.