You Can Buy Cherry Blossom Cotton Candy Pizza At This Japanese Brewery
If there's one thing that will never change it's that Japan has some of the world's weirdest and wackiest ideas when it comes to food. We might knock them down, but truly, they are quite spectacular. And we're not talking about all those strange Kit Kat flavours, they do have some great ideas that the rest of the world wishes they could have come up with.
And in that line, there's a restaurant in Japan that is proving to the rest of the world that sometimes the craziest of combinations can still work.
Schmatz Beer Dining has come up with something quite intriguing – the Sakura Cotton Candy Pizza.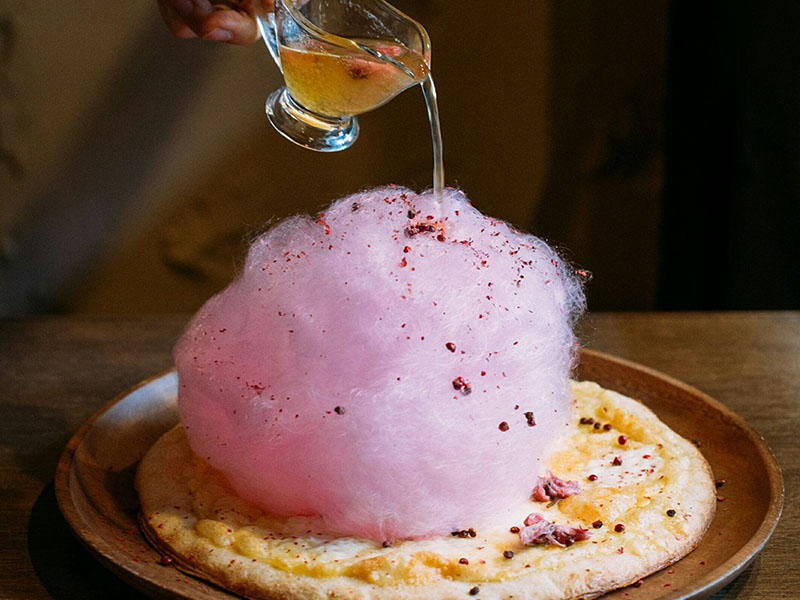 As you can imagine, to celebrate cherry blossom season, the brew pub has added this item to the menu. And it's not something new for them, as they already have cotton candy pizza on their regular menu, but for cherry blossom season they've created a unique variation for customers.
It starts off with a three cheese thin-crust pizza served with a honey ginger sauce. Then on top of the pie is a tuft of pink cotton candy sprinkled with cherry blossom petals. The pizza is available for a limited time and will be available till April 2nd at the Kanda location of the brew pub.
We just keep adding to the the reasons why you should visit Japan, don't we?