Calling All The Coffee Lovers! Don't Miss The Coffee Brewing 101 With Marc Tormo At The Brew Room!
For a coffee lover, nothing beats the smell of a freshly brewed coffee. If you are looking for an opportunity to widen your knowledge about the one thing you love the most, then head over to The Brew Room, Savera Hotel on 23rd of this month.
Marc Tormo, a coffee roaster, creative cook and a food consult, will be introducing the audience to different kinds of coffee and various brewing methods from around the world like Cold drip, Italian espresso, Chemex etc. Mr Torma is the founder of Coffee Ideas, a business unit of Auroville that roasts and distributes organic coffee. Also, he has been a consultant to various restaurants and cafes like Le Cafe, Eco Cafe, Neemrana Group of Hotels etc.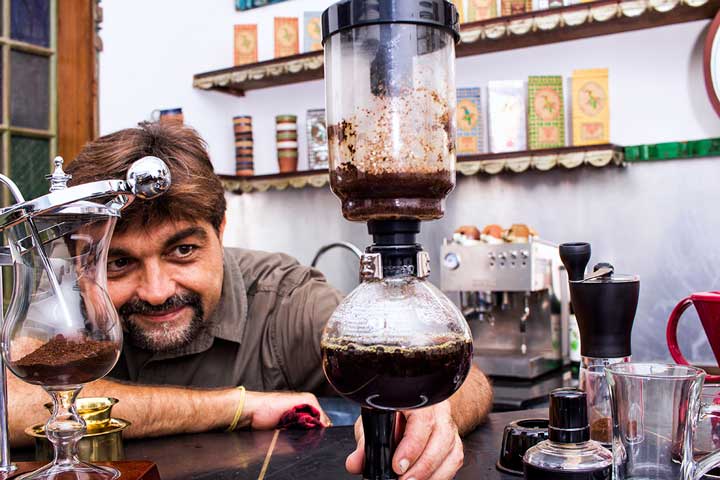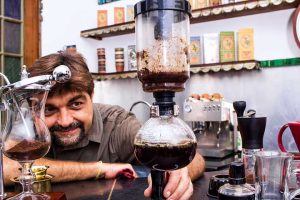 During the session, Marc Tormo will be showing how to home brew some speciality coffees and demos of some cold brews and cold coffees that you can make at home. Also, you will have the opportunity to brew your own coffee as well? Sounds amazing, right? Here's something else that will make it even better! The session will conclude with a delicious lunch at the Brew Room!
The session is from 10 AM to 1.30 PM at The Brew Room and INR 1600 per head. If you want to book a spot for this session, you can do it over here or call 9710947380! So, what are you waiting for? Go learn to be a coffee connoisseur with Marc Tormo and show off your knowledge in front of fellow coffee lovers.