Cafe Samovar will serve their Last Cuppa this Month
Artists, writers, students and most of Mumbai have spent days and hours at the
café
for 50 years now. Mumbai's iconic eatery, Café Samovar is all set to shut down by the end of March.
For almost 30 years, Samovar has been fighting in court, and winning their case, to extend their lease with the Jehangir Art Gallery for the plot on which the
café
runs. The art gallery has wanted that small plot of land to expand, for many years now. Five years ago, the art gallery and the café came to a settlement outside of court, giving the café a 5 year reprieve on the lease. Now that the five years are up, the café looks to shut down unless they're somehow able to extend the lease once again.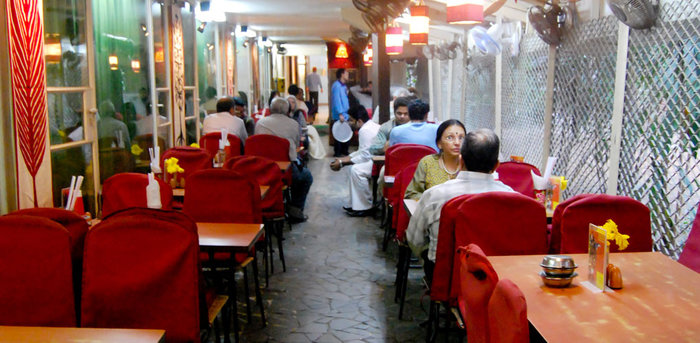 Obviously, the news has causes an uproar in the city and people are extremely dejected. Of course, that doesn't stop everyone from rushing to get as much as they can while the café is still open for
business
. The city is losing one of its iconic restaurants and that has really got people active on social media expressing their grief.
From a delicious plate of pakodas to enjoy the Mumbai monsoon to a lunch of
mouth-watering biryani
with friends, everyone has their own memories. After all, even Amitabh Bachchan and Jaya Bhaduri had had their first date here and artists like M. F. Hussain started off here too.
Just a 600 sq. ft. narrow space where you will always find yourself waiting merrily for a table, the café was frequented by mumbaikars from all walks of life. The competitive costing of the food over the years has sustained the café's reputation as well. It's very rare to get a cup of tea for Rs. 7 anywhere in Mumbai today. Great food at prices of the
yesteryears.
One would not be likely to find another place such as Café Samovar.
Maybe end on a positive note and a question? "To each, his own memory of Samovar, Tell us some.. something something. "