Café Coffee Day's Daddy Files For An IPO To Raise $180M
The firm behind Café Coffee Day – Coffee Day Enterprises Ltd. (CDEL) – has filed a draft application with regulators for an initial public offering (IPO) to raise around 11.5 billion rupees ($180.8 million).
The application process with the Securities and Exchange Board of India (SEBI) could take two to three months, bankers said, adding they expected the coffee chain to list within one to two months after that approval.
The Benefactors
Kotak Mahindra Capital Co. Ltd, Morgan Stanley India Co. Pvt. Ltd, Citigroup Global Markets India Pvt. Ltd, Axis Capital Ltd, Yes Bank Ltd and Edelweiss Financial Services Ltd are managing the IPO. Private equity firms KKR India Advisors Pvt. Ltd, New Silk Route PE Asia Fund Lp and Standard Chartered Private Equity Fund are investors in the company.
According to the draft papers filed with the Securities and Exchange Board of India, KKR holds a 3.43% stake in CDEL.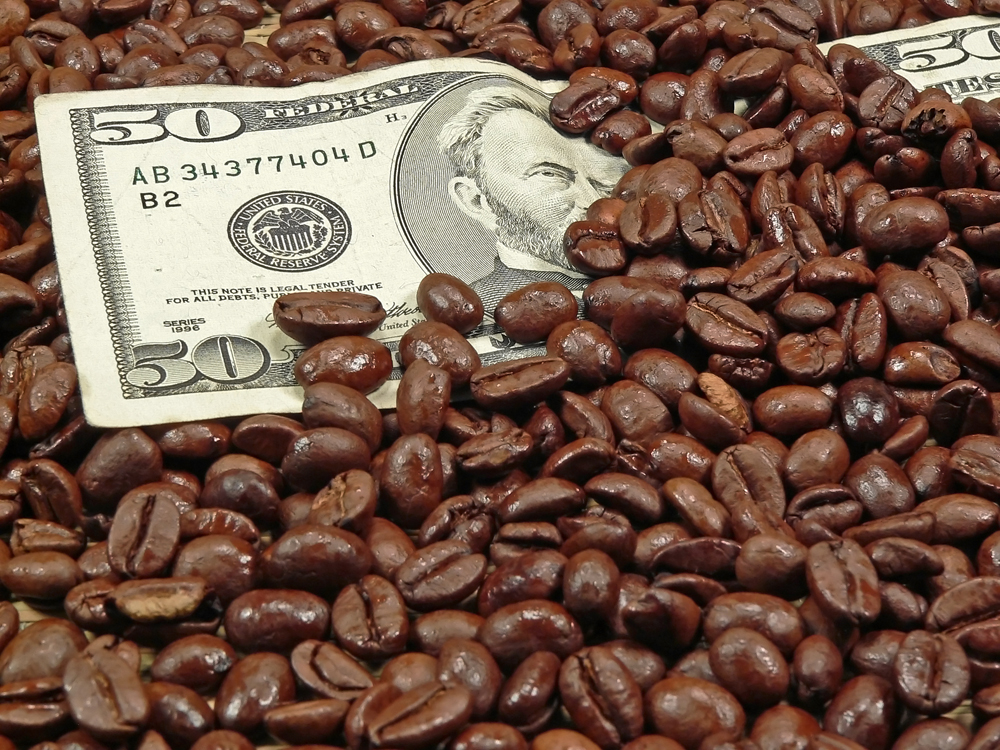 KKR India Advisors, New Silk Route PE Asia and Standard Chartered Private Equity invested $149.07 million in the holding company in February 2010.
CDEL is valued at Rs.6,200 crore based on a pre-IPO round of funding that was concluded in March. CDEL, earlier known as Coffee Day Resorts Pvt. Ltd, raised Rs.100 crore from five investors in this round. The investors included Infosys Ltd co-founder Nandan Nilekani, investor Rakesh Jhunjhunwala's Rare Enterprises and stockbroker Ramesh Damani. Nilekani, an old friend of Coffee Day co-founder Siddhartha, led the investment round, infusing Rs.74.99 crore. Nilekani holds 1.77% of the company.
Post IPO Plans
The IPO proceeds will be used to set up new outlets and kiosks, refurbish existing outlets, manufacture and assemble vending machines, and set up a new coffee roasting plant, along with a coffee and tea-packing facility.
A large portion of the funds raised will also go towards repayment of loans of the firm and its subsidiaries.
Café Commerce
Over the years, competition in the café business has increased, with international chains such as Starbucks Corp. and Coffee Bean & Tea Leaf entering the market.
Apart from increased competition, factors such as high rental costs continue to pose a challenge to companies. High inflation and sluggish growth in the economy also take a toll on the spending power of customers.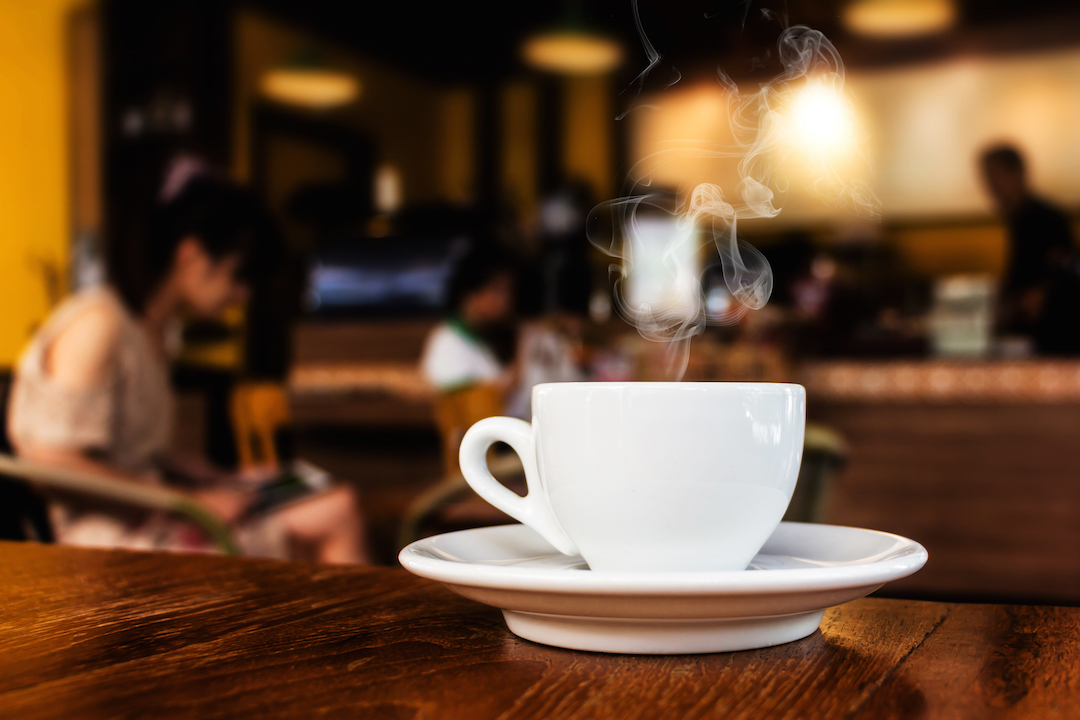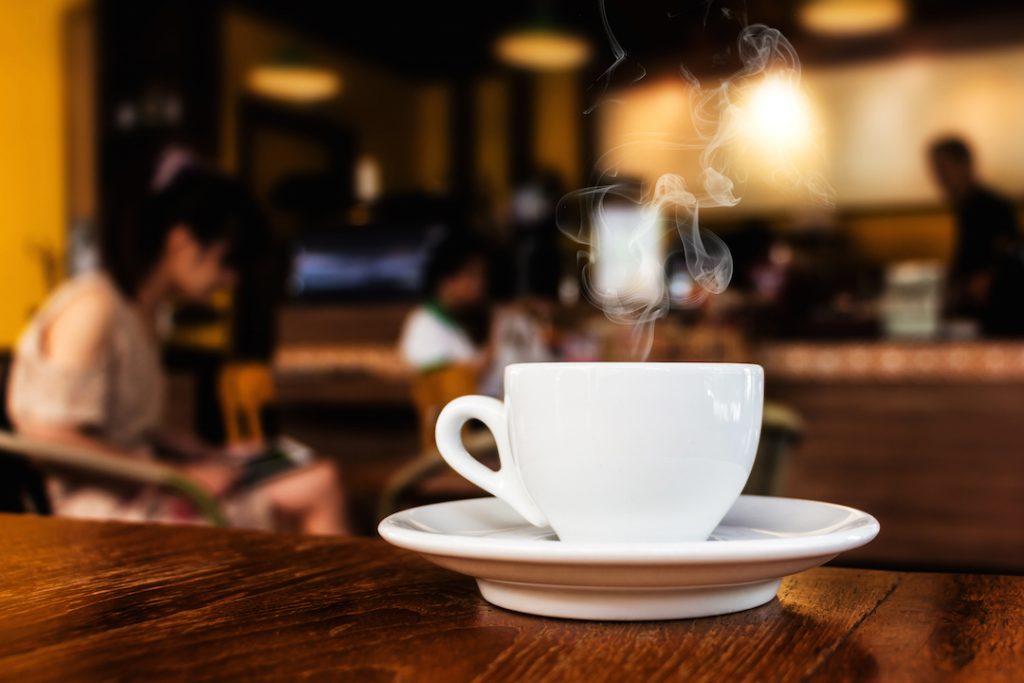 There remains a significant opportunity for coffee chains to expand in tier II and III towns. But they need to ensure that they get their branding, pricing, product mix and store locations right, he added.
Café Day's Anatomy
CDEL owns Coffee Day Global Ltd (formerly known as Amalgamated Bean Coffee Trading Co. Ltd), the company that runs the cafe chain. CDEL also owns Coffee Day Hotels and Resorts Pvt. Ltd, Global Technology Ventures Ltd and Tanglin Developments Ltd.
The firm operates its coffee shops under three formats – Café Coffee Day, Café Coffee Day The Lounge and Café Coffee Day The Square.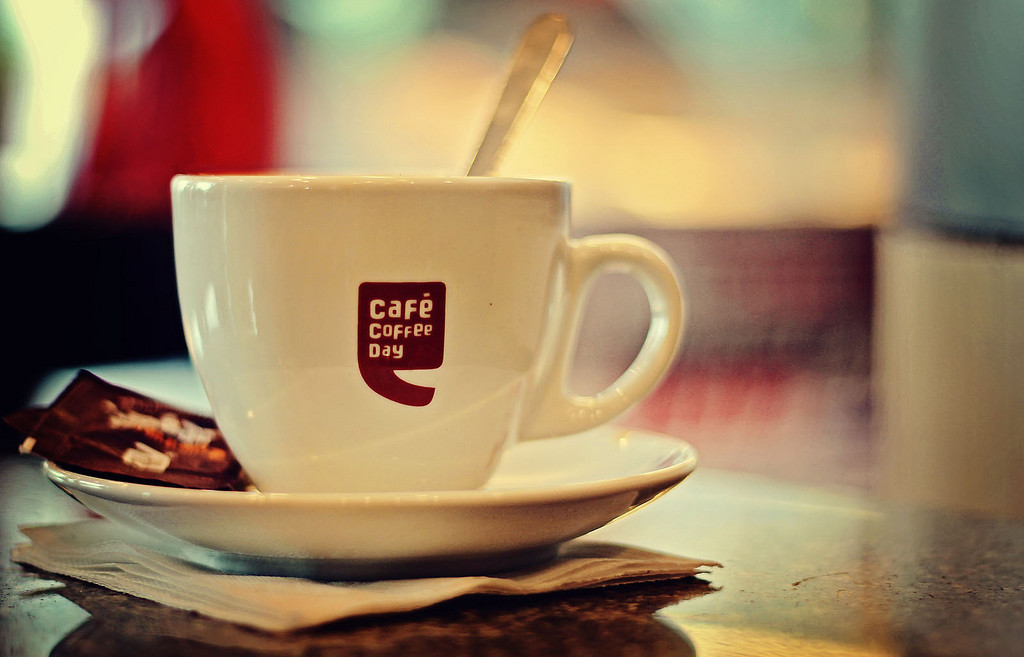 Under the flagship format of Café Coffee Day, it operates 1,423 outlets across 209 cities in India and 16 international outlets across Austria, the Czech Republic and Malaysia.
CDEL reported a combined revenue of Rs.1,808.6 crore for the period from 1 April to 31 December 2014 on a loss of Rs.75.2 crore. In financial year 2014, the firm reported revenue of Rs.2,352.7 crore on a loss of Rs.77 crore.