Café Coffee Day Is Now Offering Home Delivery In Mumbai And Pune
After launching home delivery in Bangalore, Cafe Coffee Day has now brought its home delivery service to Mumbai and Pune. To celebrate, until October 31st CCD is offering a 50% discount on all home delivery orders.
The Menu
The chain's home delivery menu offers a range of hot and cold beverages from coffees to lemonades, fruiteasers and smoothies.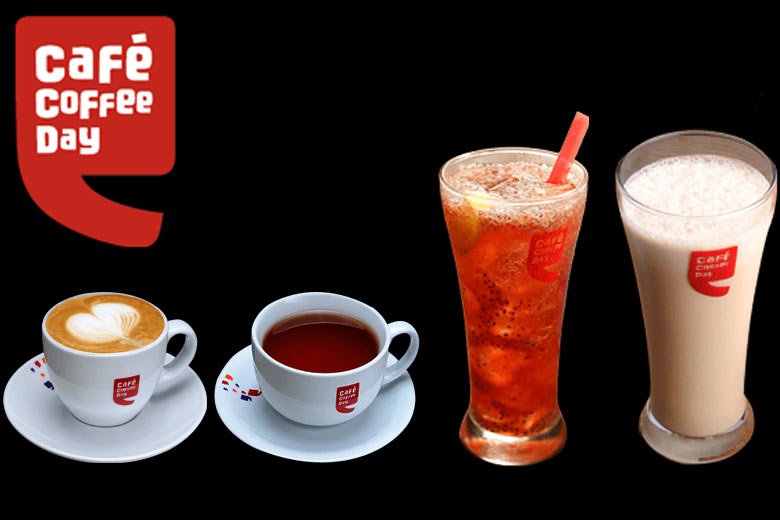 The food menu, meanwhile, includes heavy meal options, light bates and desserts like Tawa Pizza, Biryanis, Wraps and Rolls, Garlic Bread, Veg cutlets and pastries.
CCD is also offering customers the opportunity to order 700 ml packages of drinks like the Cafe Frappe, Mango Peach Smoothie an Strawberry Pom Smoothies as well as 750 ml packages of two variants of tea.
The Logistics
CCD has partnered with Swiggy to bring their fare to your door. The chain has pin pointed 45 cafes in Mumbai and 30 in Pune which will deliver CCD's fare within a 3-4 km radius.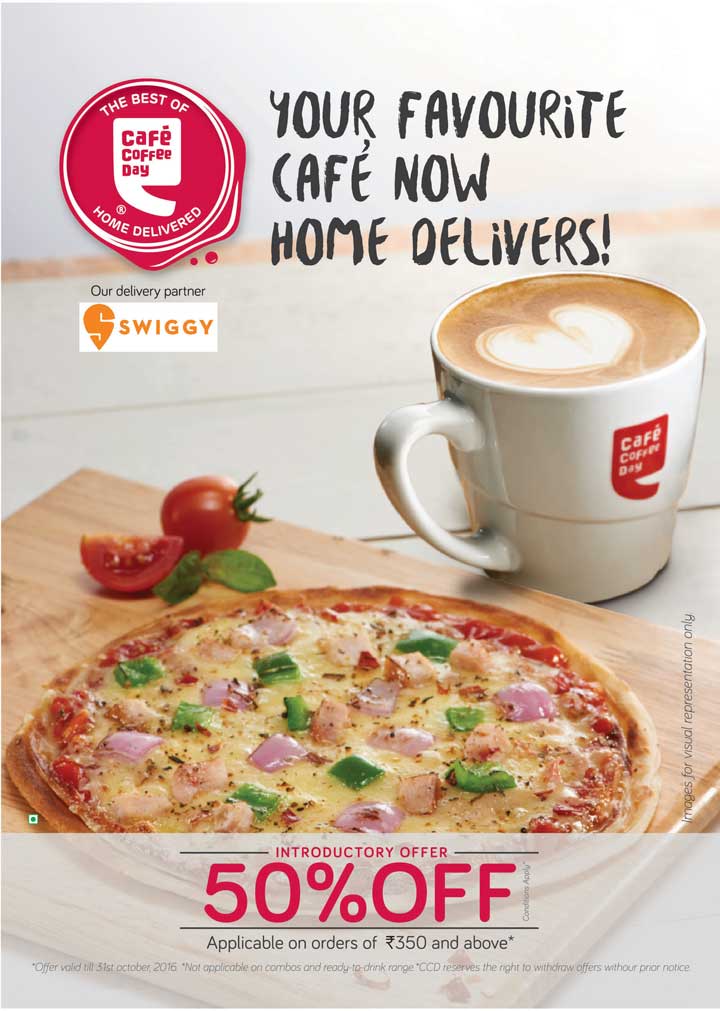 They've designed special, innovative packaging which will ensure that food and coffees will remain hot even after 30-40 minutes of opening the box. The coffee will be delivered in a special flask which will make pouring and storing extremely convenient.
Speaking on the launch of home delivery in Mumbai and Pune, Venu Madhav, CEO, Café Coffee Day said, "The great response for home delivery in Bangalore encouraged us to scale up and introduce this service to more markets. The consumer today has little time and wish for CCD type of F&B product mix at their doorstep. We have an all-day order-in menu designed to suit the palate of every food and beverage lover to cater to different times and hunger moods of the day. We hope to see the same success in Mumbai and Pune as seen in Bangalore for home delivery."