BurgerMan Is Back With a Bang In Chennai and We are Super Stoked!
Remember those bright red and yellow kiosks that were all around town some years ago? You know the ones we are talking about. The ones with the bright Pac Man logos and yummy Burgers. Yes! Chennai's beloved BurgerMan is back after shutting down all kiosks for a few years. We have such fond memories of this place. College students bemoaned the closure as they would no longer be able to scarf down delicious Burgers at just 50 bucks a piece.
Back with an updated menu at a spanking new outlet at  Besant Nagar, Elliots Beach, BurgerMan is all set to delight patrons again.
New Avatar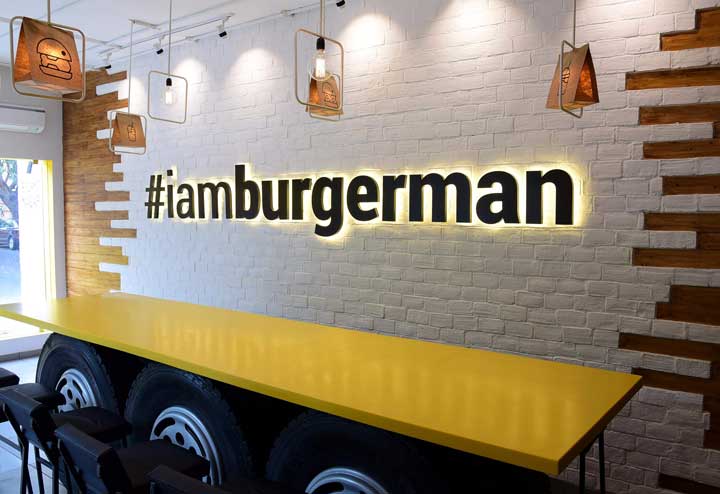 With cheery splashes of yellow and the Pac Man inspired Burger art, the 60 seater space is vibrant. They even have buzzers that light up when your order is ready and display quotes like 'Hello Yellow, Healthy Fellow' at you.
After 8 years of successfully running over 130 kiosks in the city since 2006, owner Sunil Cherian decided that he could not keep up the quality along with the expansion at such low prices, and shut them all down. Three years later, he is taking his dream and legacy forward with this new outlet.
Keeping the junk out of Burgers, BurgerMan makes their buns with whole wheat flour induced with fibre. Keeping the focus mainly on the Burgers, there are no French fries, Coke or Pepsi on the menu.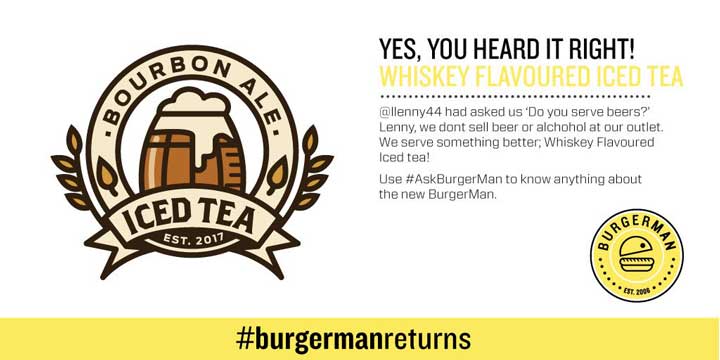 We do not think these sides will be missed at all because we remember how good those burgers used to be on their own! They do offer Whiskey flavoured Iced tea straight from the tap though. We cant wait to go check it out and so should you!