Burger King India Came Under Fire In This Popular Facebook Food Group
A Burger King outlet in Mumbai recently got on a customer's bad side after they sent her home with some none-too-appetising 'chicken'. She took to a popular Facebook group, EatTreat to voice her outrage, posting these photos: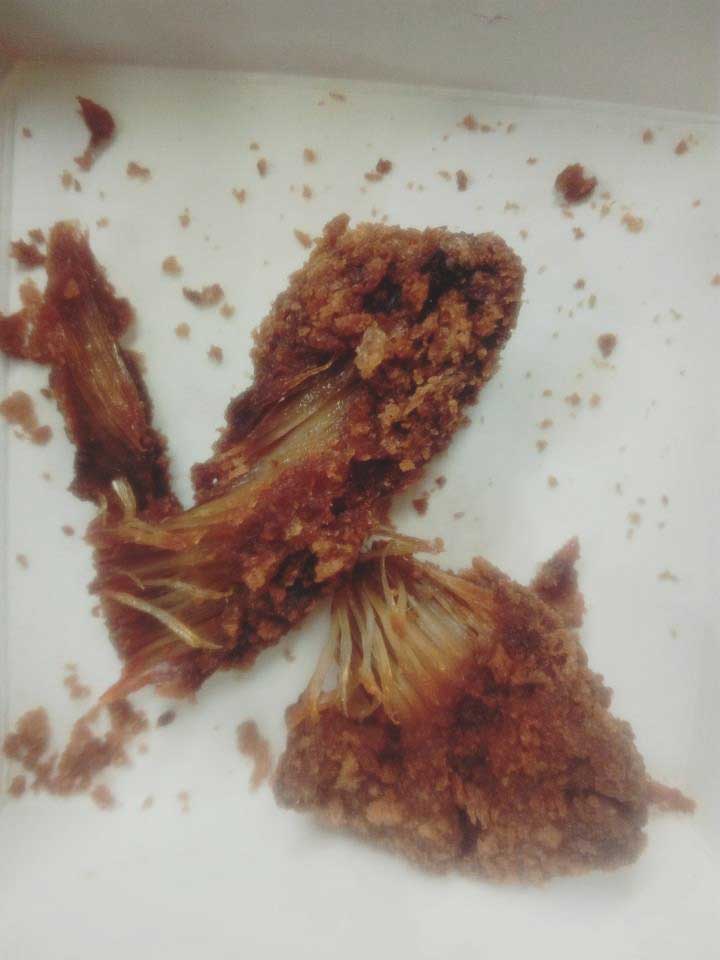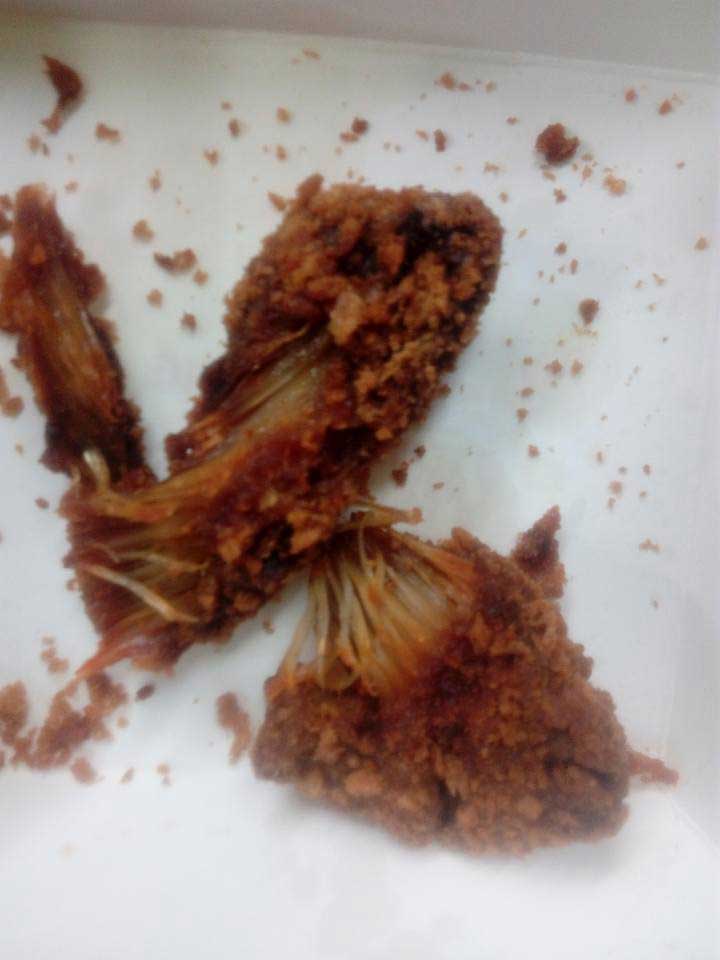 Don't look too appetising, do they? The customer had the same view; here's the comment accompanying the photos:
"Just bought chicken strips from 'Burger king', vivianna mall, Thane. This is clearly not chicken. The other two pieces were proper. The long skins that you can see inside are very very stiff. I showed it to everyone around and they have to say the same thing – it's not chicken.
Disgusted with the standard of these reputed brands."
Disgruntlement with fast food chains and their fare is nothing new. In fact, there's even an entire Facebook group devoted to hating on McDonalds. What sets this post apart are the hilarious and also bewildering comments that followed it. Some fellow members of the group agreed that the chicken looked disgusting –


Then, there are other commentators who argue that the photographs do look like chicken that has – agreeably – been horribly overcooked.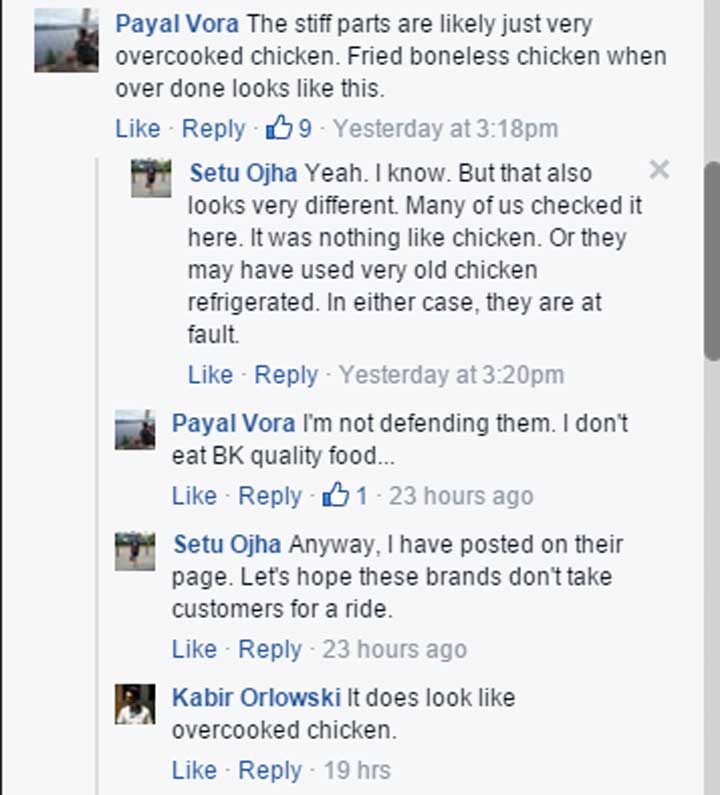 One argument got a little out of hand: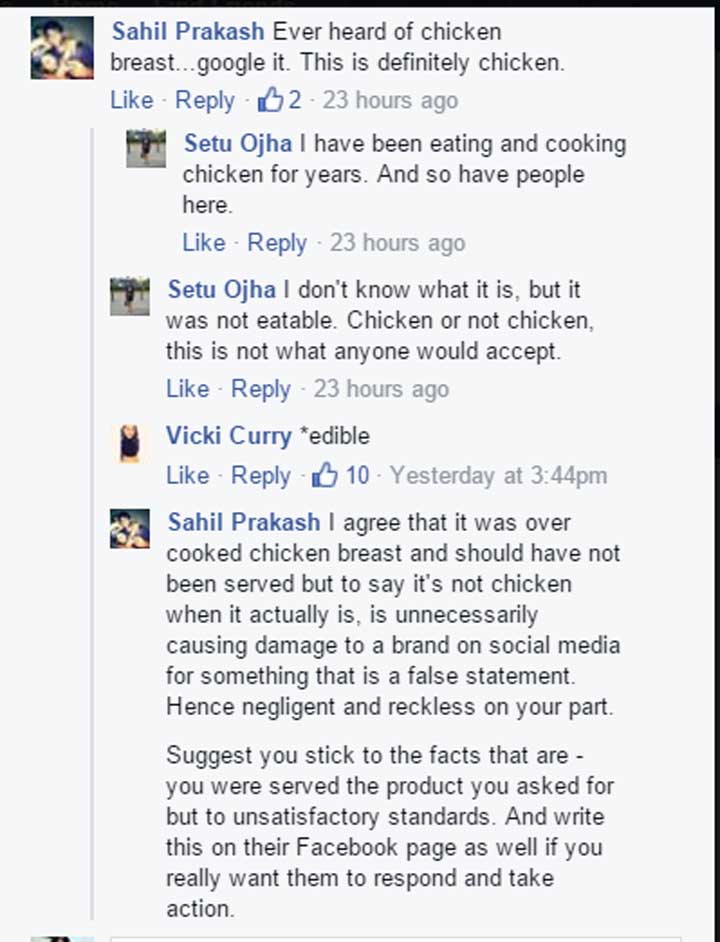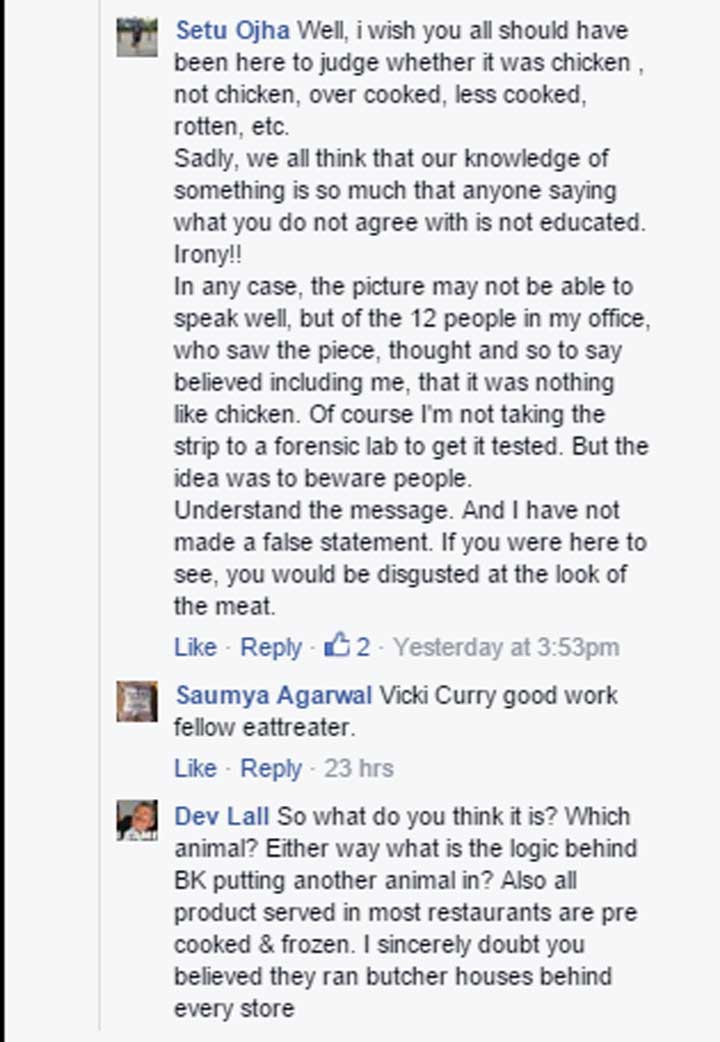 It's always hilarious when people start getting sarcastic and defensive when you're a third party observer, isn't it? Most hilariously (and also a little bizarrely) are the speculative comments about what the 'chicken' strips may be if they're not chicken –


We're not even sure how to respond to the last comment. Whatever their culinary mistakes, we're pretty sure Burger King doesn't serve dog meat in the guise of chicken.
All comments aside, Burger King did get in touch with the original complainant and managed to pacify her. However, before they did we enjoyed a few good laughs!