Burger King Has Introduced Grilled Hot Dog Emojis To Its Vocab
To mark the launch of grilled hot dogs, which recently hit Burger King outlets across the US, Burger King created a series of grilled dog emojis for its customers to celebrate, use and drool over. The emojis can be used by users who have Burger King's chicken fries emoji keyboard on their devices.
The Chicken Fries Keyboard
Yup, we're serious. There's an actual app devoted just to Chicken Fries. Last year, following the wildly popular launch of chicken fries as Burger King s in the USA, the brand capitalised on the craze by creating an emoji keyboard dedicated to them.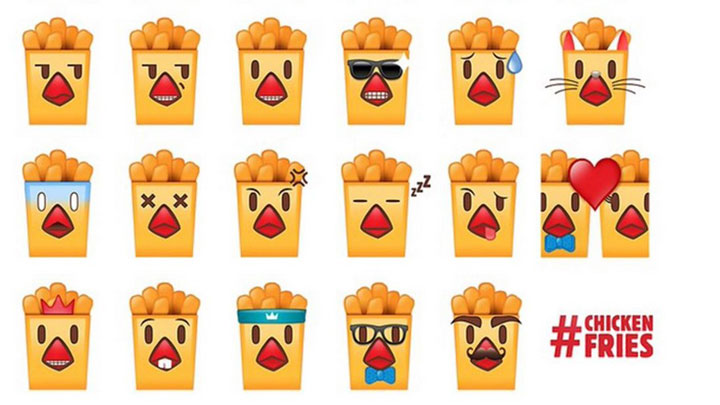 Today, the keyboard is available on Android and IOS for free. It can be used on Facebook, Facebook Messenger, Gmail, Google Hangouts, Line, Kik and Talk, but cannot be used on Watsapp, Instagram or Snapchat.
Dogs On The Keyboard
Burger King has aggressively been promoting the launch of its grilled dogs with videos like this:
Break out the burners. #GrilledDogs are coming 2.23. pic.twitter.com/CNfWfgirSQ

— Burger King (@BurgerKing) February 21, 2016
They've incorporated these love struck looking hot dogs emojis to their keyboard:
NEW #GrilledDogs emojis are here. Spread the joy, download them now. https://t.co/5W9KmmSPdL pic.twitter.com/Oy4sk0hJWU

— Burger King (@BurgerKing) February 22, 2016
And are predicting these kinds of reactions:
Good news travels fast. Maybe too fast. #GrilledDogs pic.twitter.com/eeKijWowcV

— Burger King (@BurgerKing) February 23, 2016
We haven't sampled the grilled dogs yet, but we are rolling on the floor laughing at these emojis!