British Multinational Supermarket Tesco Teams Up With FareShare, Pledges To Never Let a Single Morsel Go Waste
British multinational grocery and general merchandise retailer, Tesco is starting a scheme which could give thousands of tonnes of surplus food from its stores to local charities as supermarkets come under rising pressure to reduce waste. The chain, which is also UK's biggest supermarket, admits that it wasted 55,400 tonnes of food from its stores last year, about 30,000 tonnes of which was edible. Some food left over at its warehouses is already distributed to charities, but Tesco currently sends the vast majority of food waste from shops for use as animal feed or to be loaded into anaerobic digestion energy plants.
The Waste
Just over 1% of food wasted in the UK comes from stores but that still amounts to about 200,000 tonnes according to figures released by the government-backed Waste Resources Action Programme (Wrap) published earlier this year. Of the estimated 15m tonnes of food thrown away in the UK each year, more than half is disposed of in people's homes.
Pairing Up With FareShare
A new partnership with food redistribution charity FareShare will link Tesco store managers with local charities to hand over unwanted food several times a week. The scheme has already been tested at over 100 stores in Ireland and will go into an initial 10 stores in the UK including outlets in Glasgow, Belfast, Merseyside and London.
"This is potentially the biggest single step we've taken to cut food waste, and we hope it marks the start of eliminating the need to throw away edible food in our stores," said Dave Lewis, chief executive of Tesco. He said he hoped similar schemes could eventually be implemented in some of the other 12 countries where the supermarket operates, as well as across the UK. "This is a solution that could work for all our stores," said Lewis, who is embroiled in a major overhaul of Tesco after a dramatic plunge in sales and profits.
The UK launch of Tesco's scheme comes as MPs prepare to discuss the possibility of introducing legislation to tackle food waste. Earlier this week, Labour MP Diane Abbott tabled an early day motion calling on the government to introduce legislation, which would ban supermarkets from throwing away food that is approaching its best-before date and instead make it available to charities.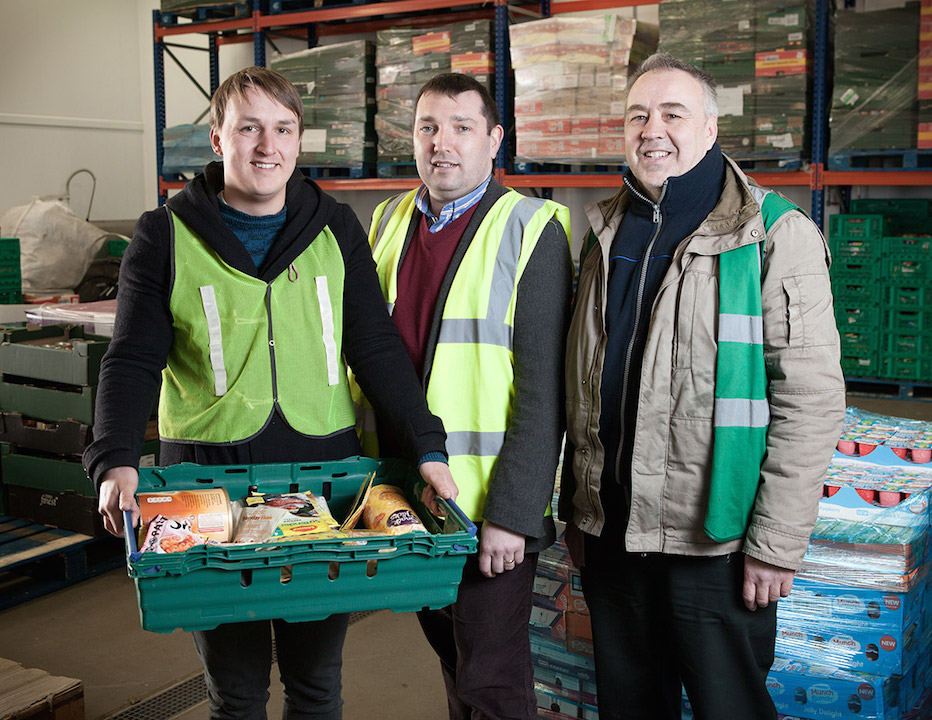 Lateral Benefits
Tesco's effort to tackle the problem of food waste comes as Lewis tries to revive the battered image of the supermarket chain which has been tarnished by a £263m accounting scandal and shopper complaints about high prices and poor service. Lewis has put thousands more staff into stores and has trimmed prices on well-known brands but has also said he wants to improve trust in Tesco.
"One of the big benefits of the size of the business is that when we do something that is a positive step forward, it can be a big positive step forward … This is a brand that can build more belief and trust and we have to do that through the things we do. Our behaviour determines what people think of our brand," he said.
All the major UK supermarket chains already work with charities to hand over unwanted edible food from within their supply chain, but only Sainsbury's currently has a nationwide scheme to distribute food left over in stores to charities. About 300 of its 1,200 stores are involved. Marks & Spencer is piloting a scheme in which stores hand over food to Community Shop, a project that sells goods at a discounted rate to its members who are in financial need.