Brew Good Times At Gurgaon's Latest Microbrewery, 'After Stories'
If you're looking for good breweries in Delhi, you might as well start your search at the Delhi-Gurgaon border (the wide ass road, which was formerly the Gurgaon Toll), because all of NCR's best microbreweries lie on that side of the Haryana border. And making or statement stronger and backing it with solid hoppy proof is Gurgaon's latest addition to the microbreweries list, After Stories.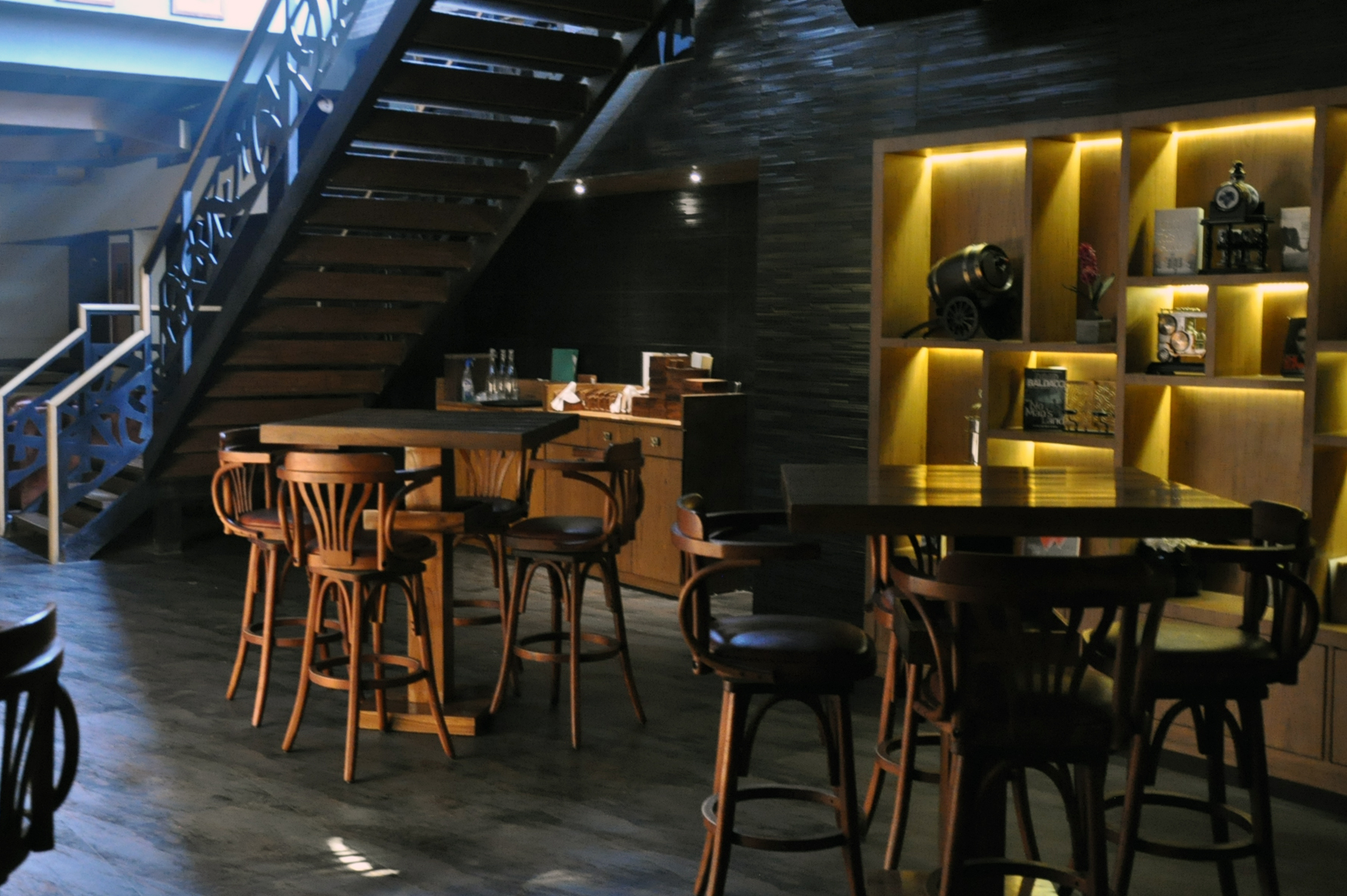 The Beer
Standing tall in Gurgaon's bustling Sector-29 market, After Stories is a three level heaven for people looking for a place with excellent beer, top-notch food, and great ambience. The place packs a casual and upbeat vibe coupled with a chic and classy décor. Adding to its blend of contemporary and medieval eclectic charm are the massive brewing and aging barrels sitting behind a transparent glass wall, which gives away the ethos of the microbrewery – great beer.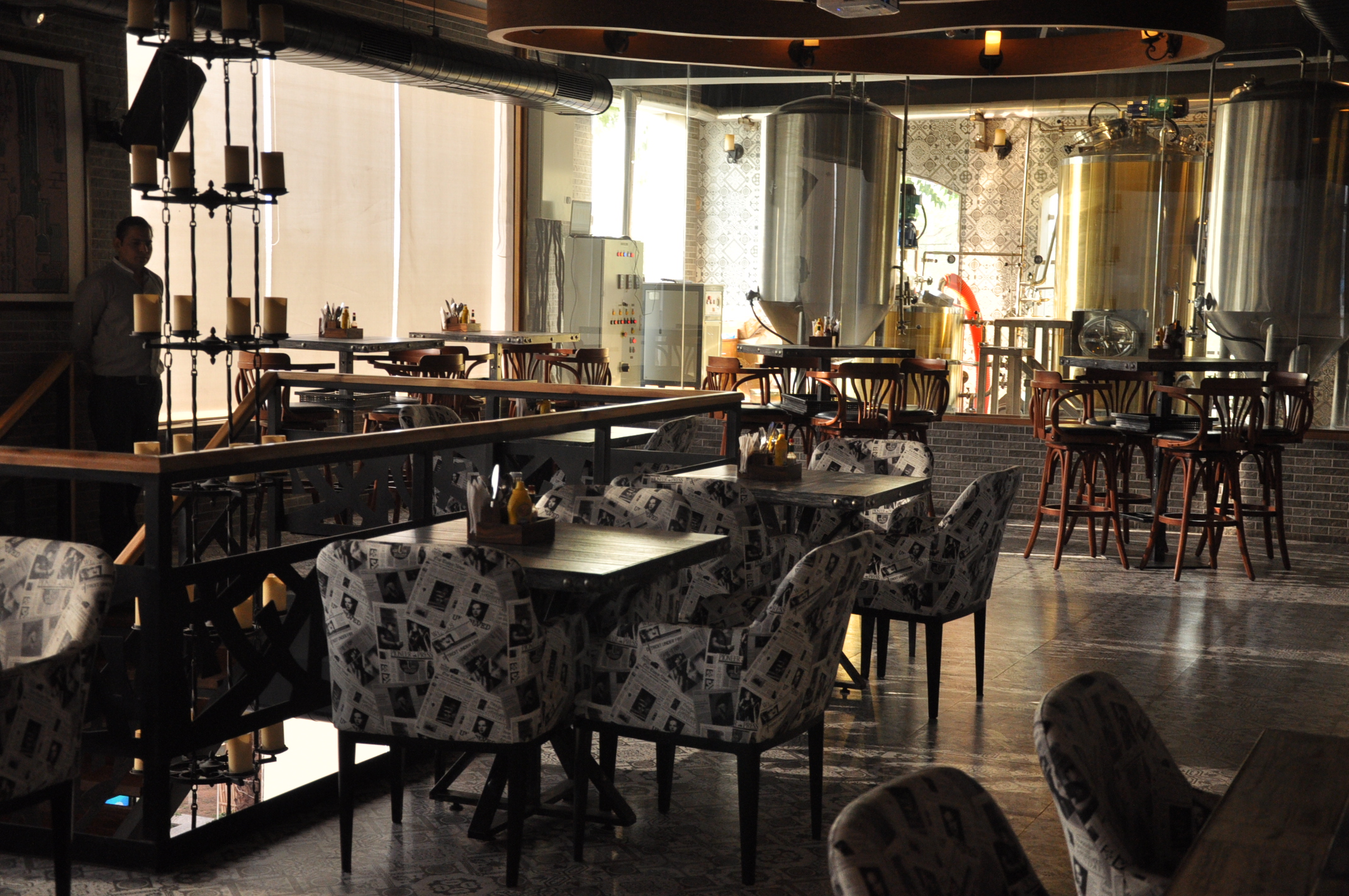 Apart from major country brands and IMFL options, After Stories offers five types of home brewed beers – Milk Stout (a full-bodied smooth and creamy dark ale); Belgian Wit Beer (a light, slightly fruity, and hoppy beer, perfect for an afternoon under the Spring Sun); Cyser (a refreshing yet somewhat bold blend of honey, apple, and yeast); Apple cider (true to its name, this one was a bubbly blend of apple cider and yeast); and Peach Ginger Melomel (another experimental champagne variety beer packed with sizzling bubbles and ginger-peach flavours).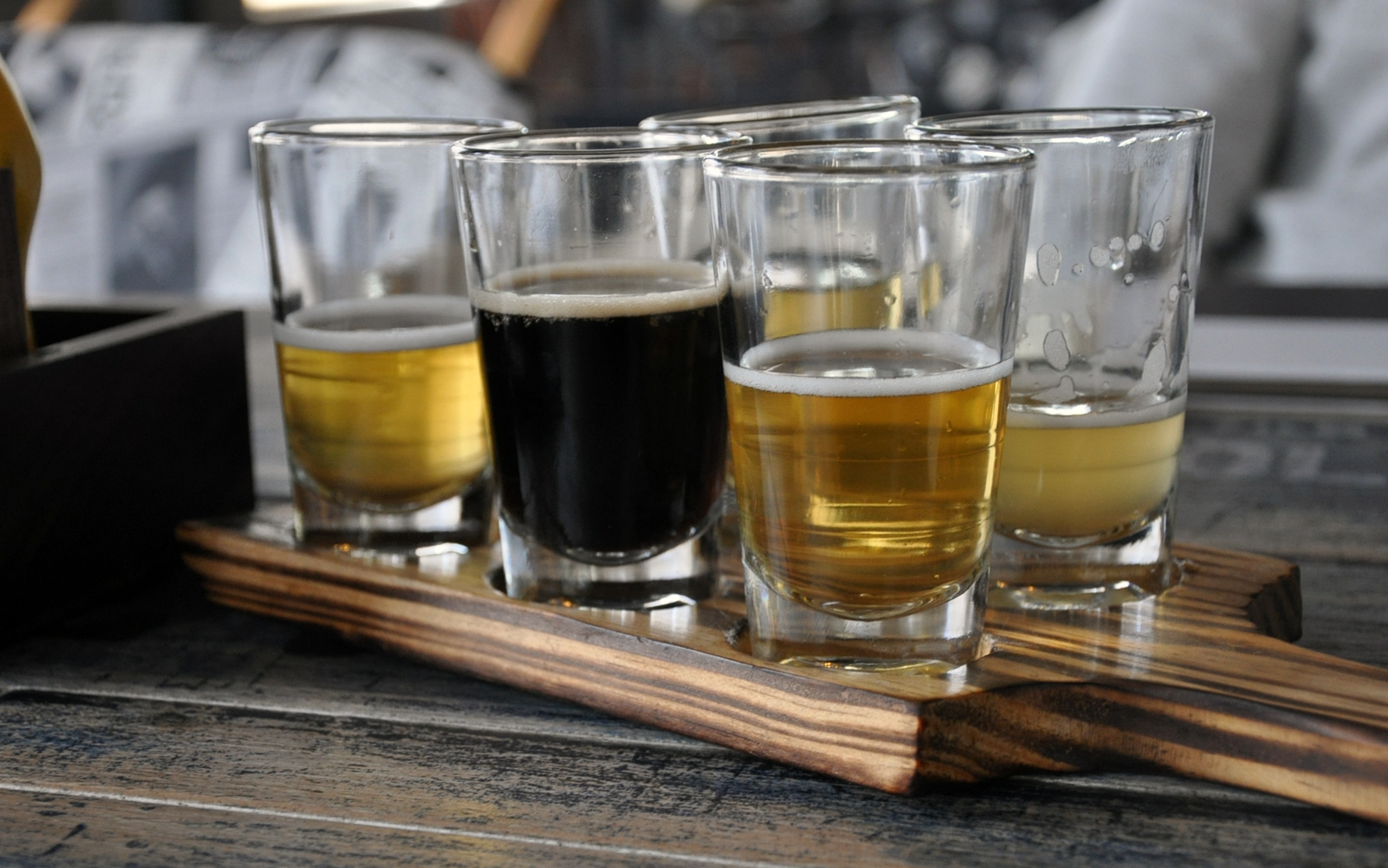 The Food
What's some great beer without finger lickin' good food to wash down? After Stories makes sure that we keep rooting fore more with its wide range of Continental, Indian, and European grubs. The chef was more than generous in letting our palate take a peak at all that the menu holds. We tried a little bit of every thing in starters (vegetarian and non-vegetarian), which consisted of platter featuring handpicked items from the menu. A hearty main course and soul-warming desserts followed the appetizers. Take a quick look at what we had!
What We Had:
Vegetarian Platter
Crispy baby potatoes & pepper in a sweet Thai chilly sauce, topped off with a wasabi drizzle.
Crunchy fried lotus stem with a mild kimchi caramel glaze.
Achaari paneer tikka encrusted in crushed masala papad.
Crispy potatoes tossed with roasted sabudana (sago) in a zest vidaloo curry and toasted sesame.
Tandoori mushroom with an oozing two cheese stuffing, wrapped in a minty dhaniya pudina marinade.
Baked filo puff stuffed with delicious roasted vegetables.
Dahi stuffed spinach kebab served with a sweet pineapple chutney and a spicy kalonji chutney.
Rajma Galauti, which was amazingly close in texture to the lamb galauti, served atop mini ulte tawe ka parathas.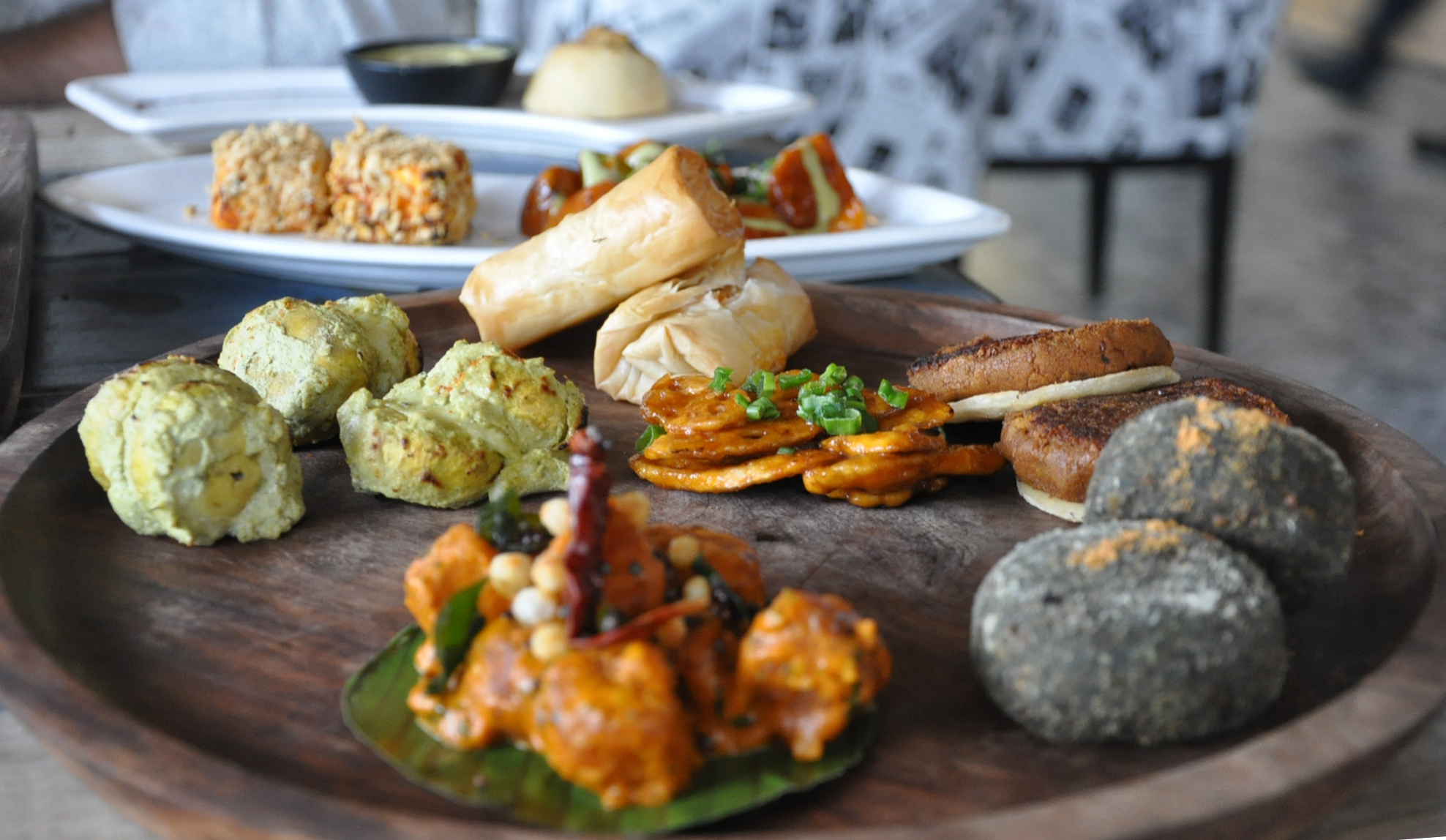 Hummus Trio
As the name suggests, the hummus platter came packed with hummus and toasted pita bread. But with a twist. There were three varieties of hummus – the classic, made with white chickpea; a rather Indian-ised pindi chna version; and a third variety made with kala chana.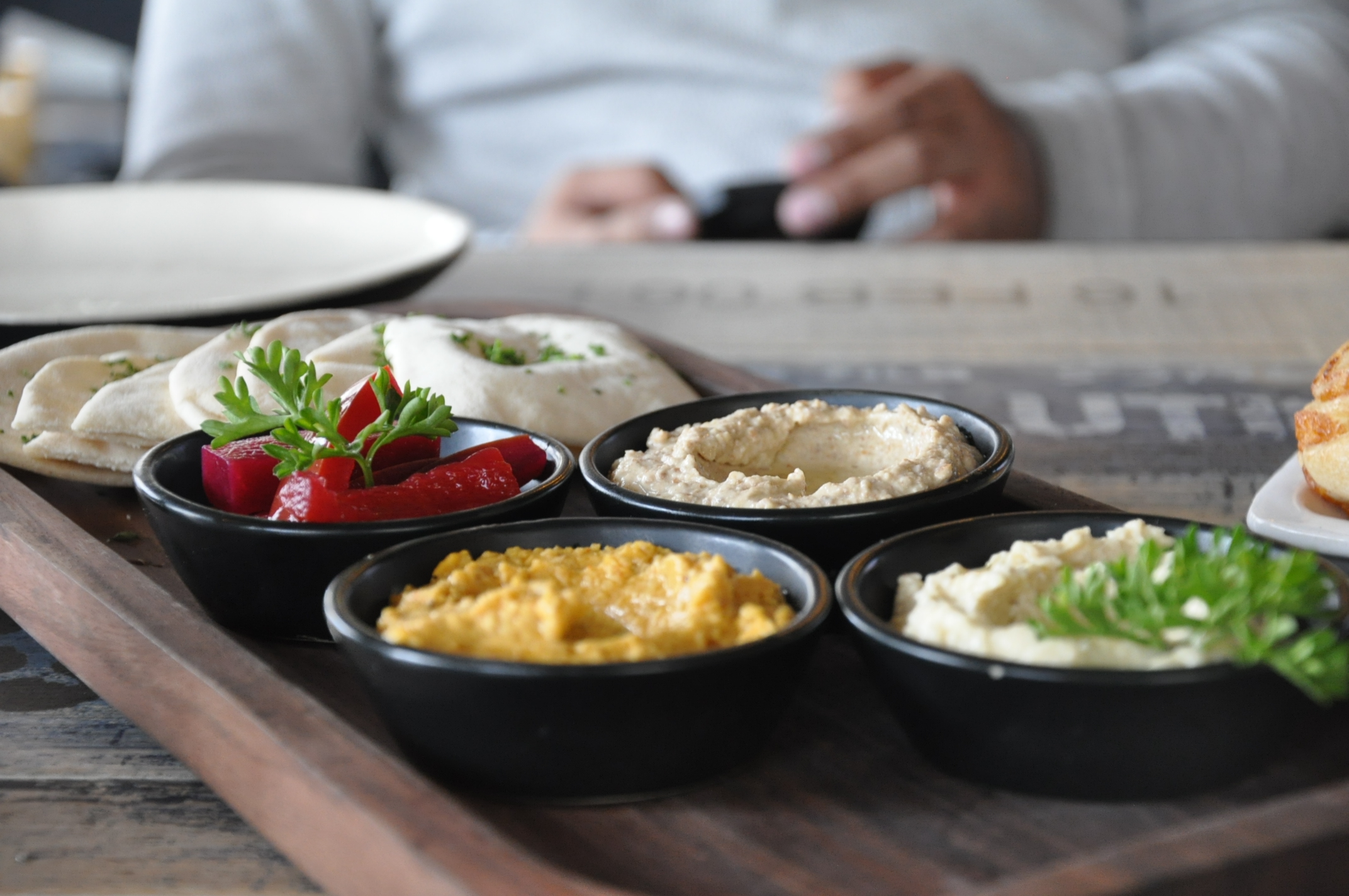 Brioche
The classic fluffy French bread with two varieties of cheese stuffing – blue cheese and cheddar. The blue cheese brioche packed the signature pungency of blue cheese, while the latter was cheesier and had a delightful smoky aftertaste.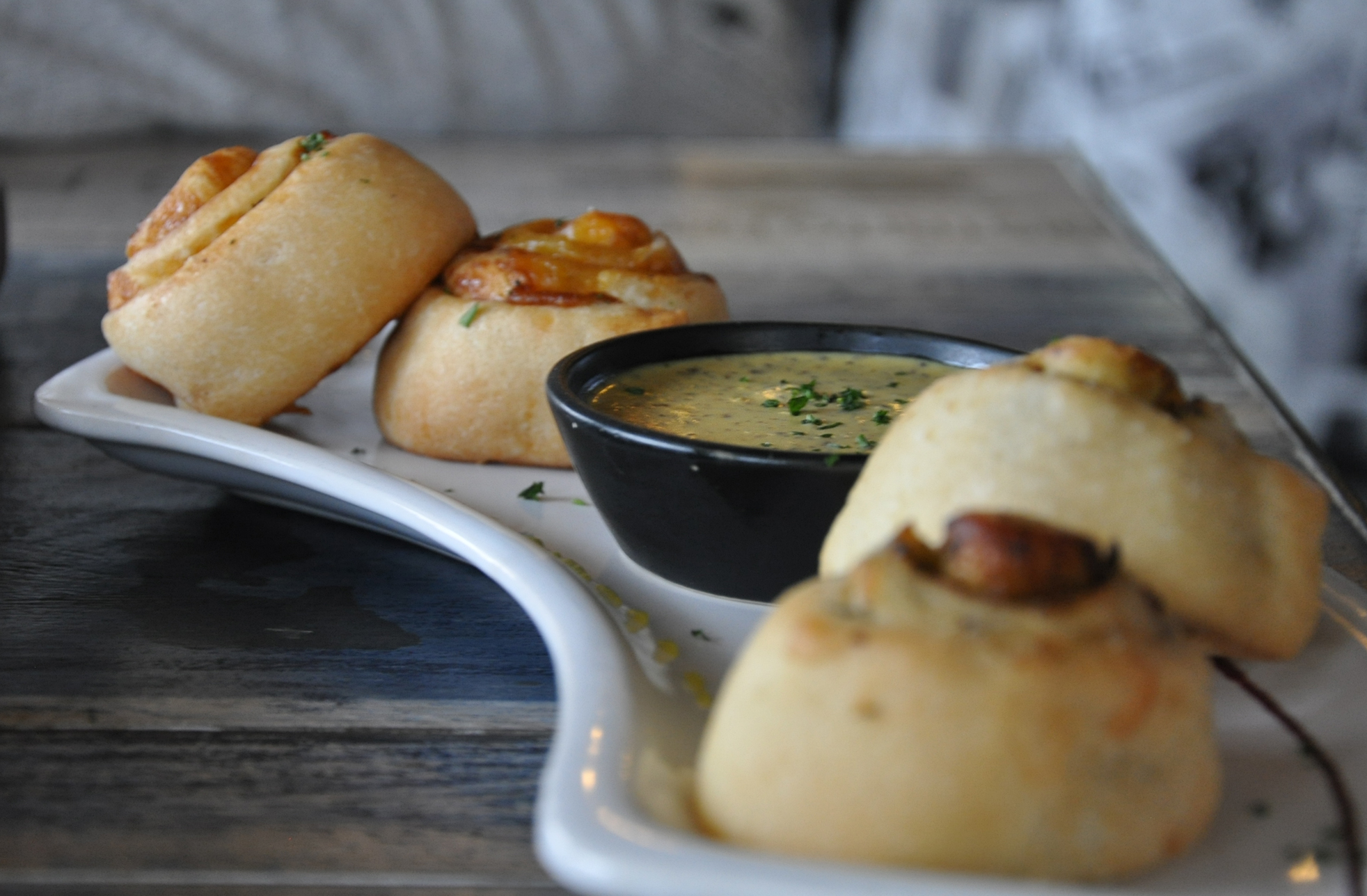 Non-Veg Platter
Lemon basil fish with Thai chillies, and peppers.
Shredded mutton sautéed in zesty Indian bhuna masala served with crispy flatbread. The quintessential desi tawa meat.
Juicy chicken tikka in a crispy spring pastry bowl topped with eggs and cheese, and baked to golden perfection!
Succulent rawa (semolina) dusted pepper chicken with a raw papaya chutney.
Baked filo puff with a juicy minced mutton filling.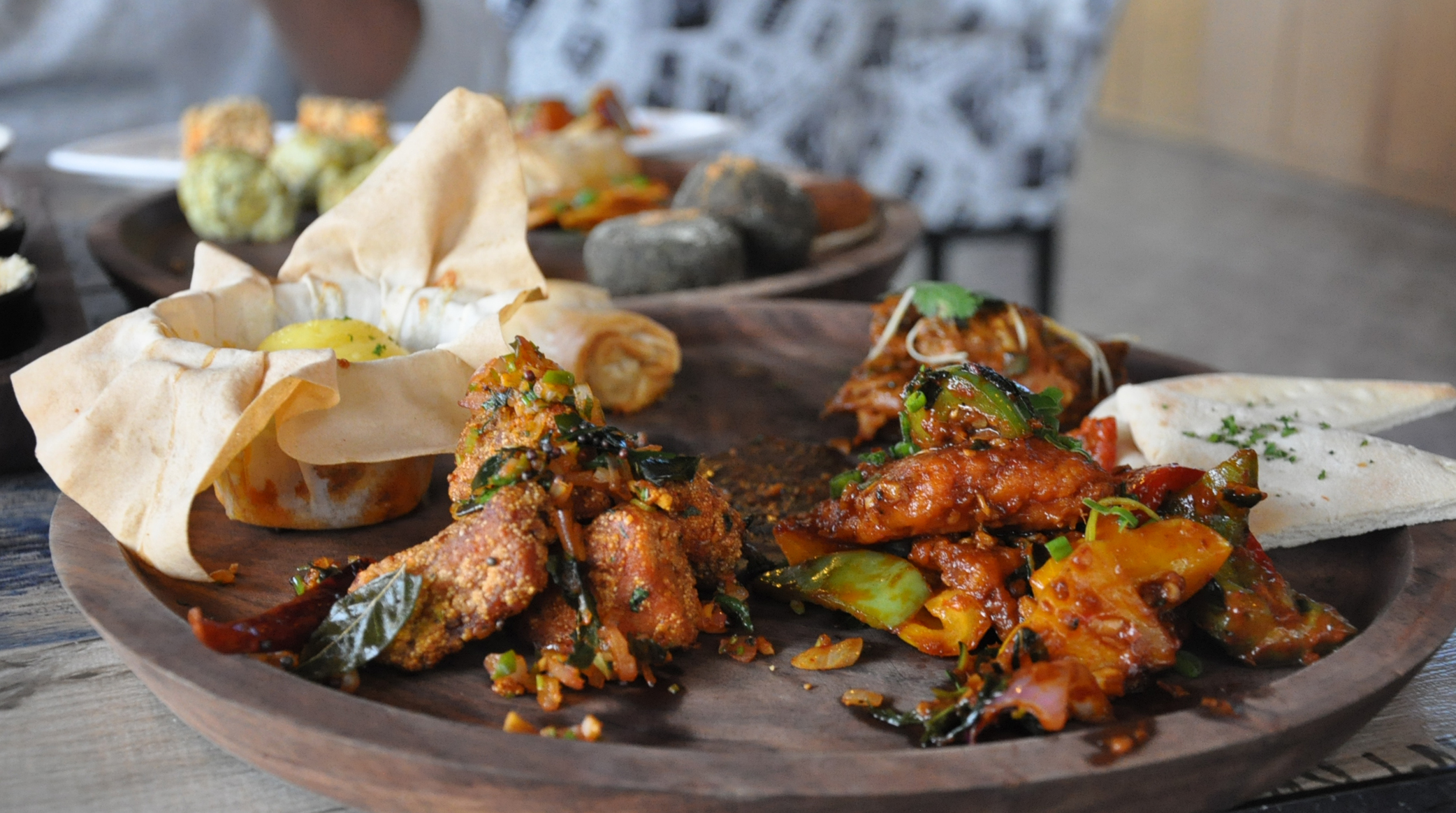 Lamb Shanks
Served with a vibrant serving of blueberry pulao, the slow braised mutton shank was a vision in garam masala! The dish brought together a gorgeous bouquet of flavours right from the beautiful violet blueberry-infused rice to the rich mutton gravy.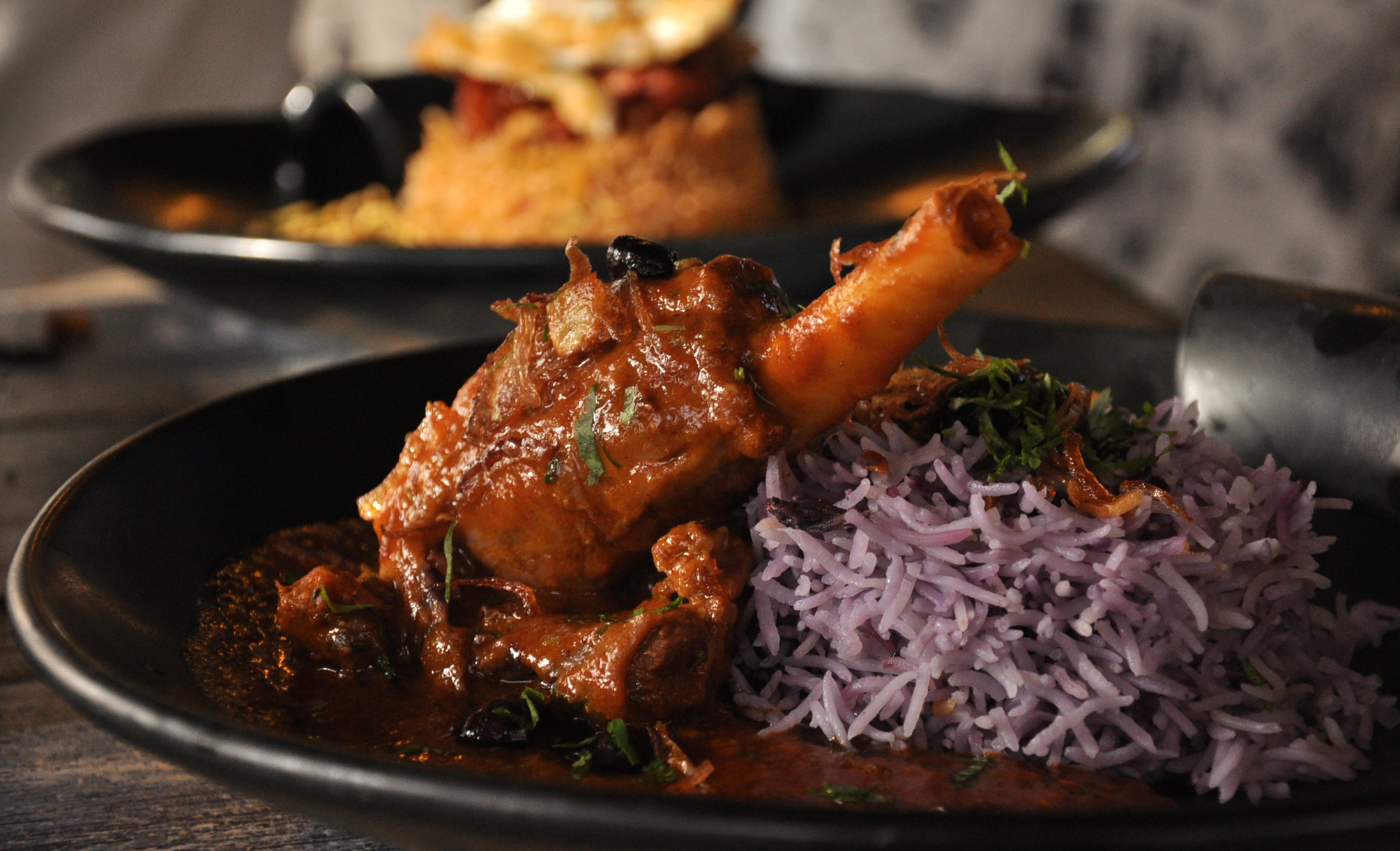 Double Cooked Old Delhi Chicken
After Stories managed to perfectly capture the essence of Old Delhi's signature chicken curry with this rich gravy-ed chicken dish. Served with delicious and fluffy khamiri roti, this preparation was a meat-loving Delhiite's dream in a bowl!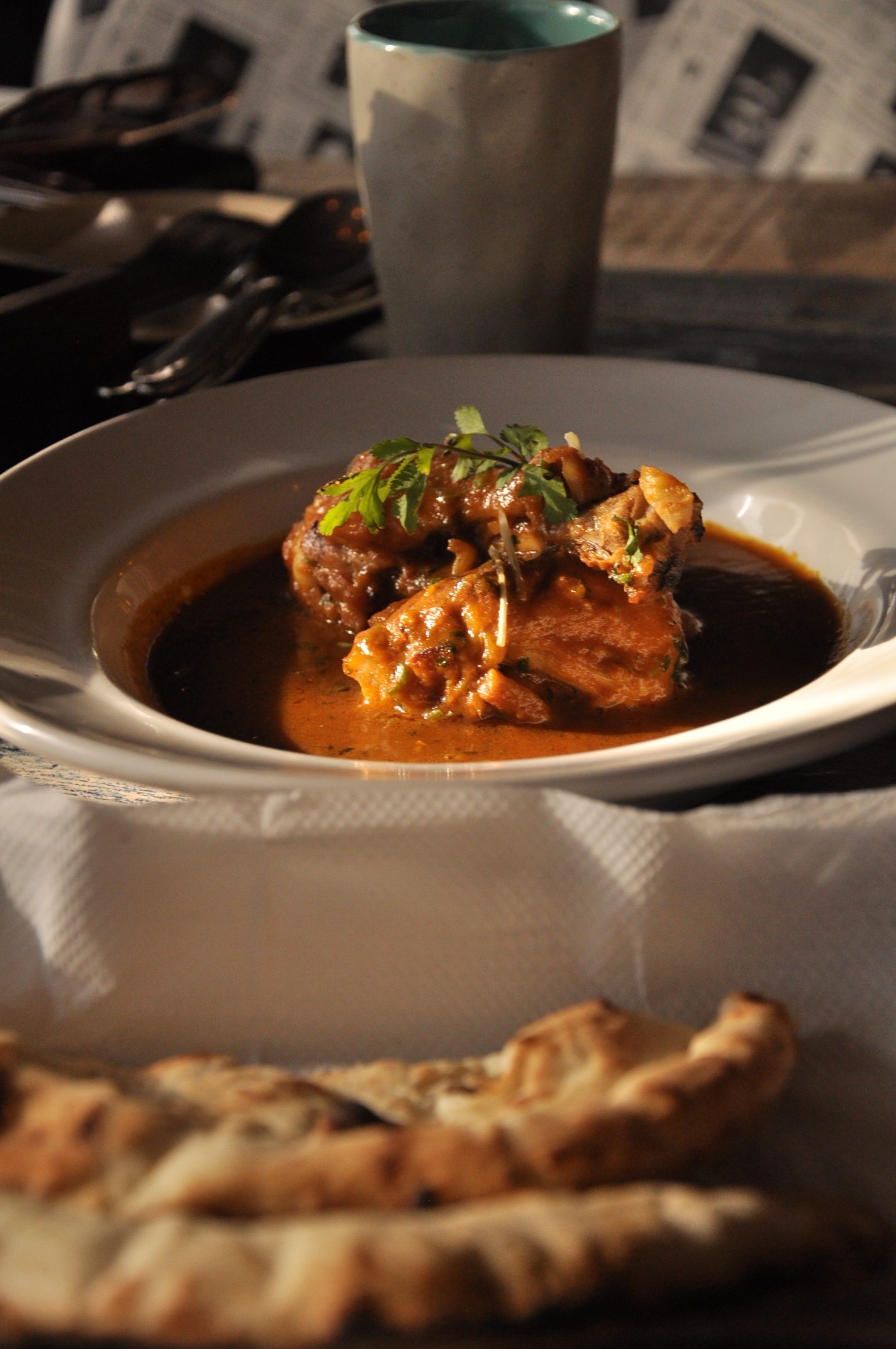 Pumpkin Risotto
This was a first time trying out pumpkin risotto, and we couldn't have asked for a better introduction to the dish! The dish was the perfect amount of creamy, cheesy, with slight trails of roasted pumpkin.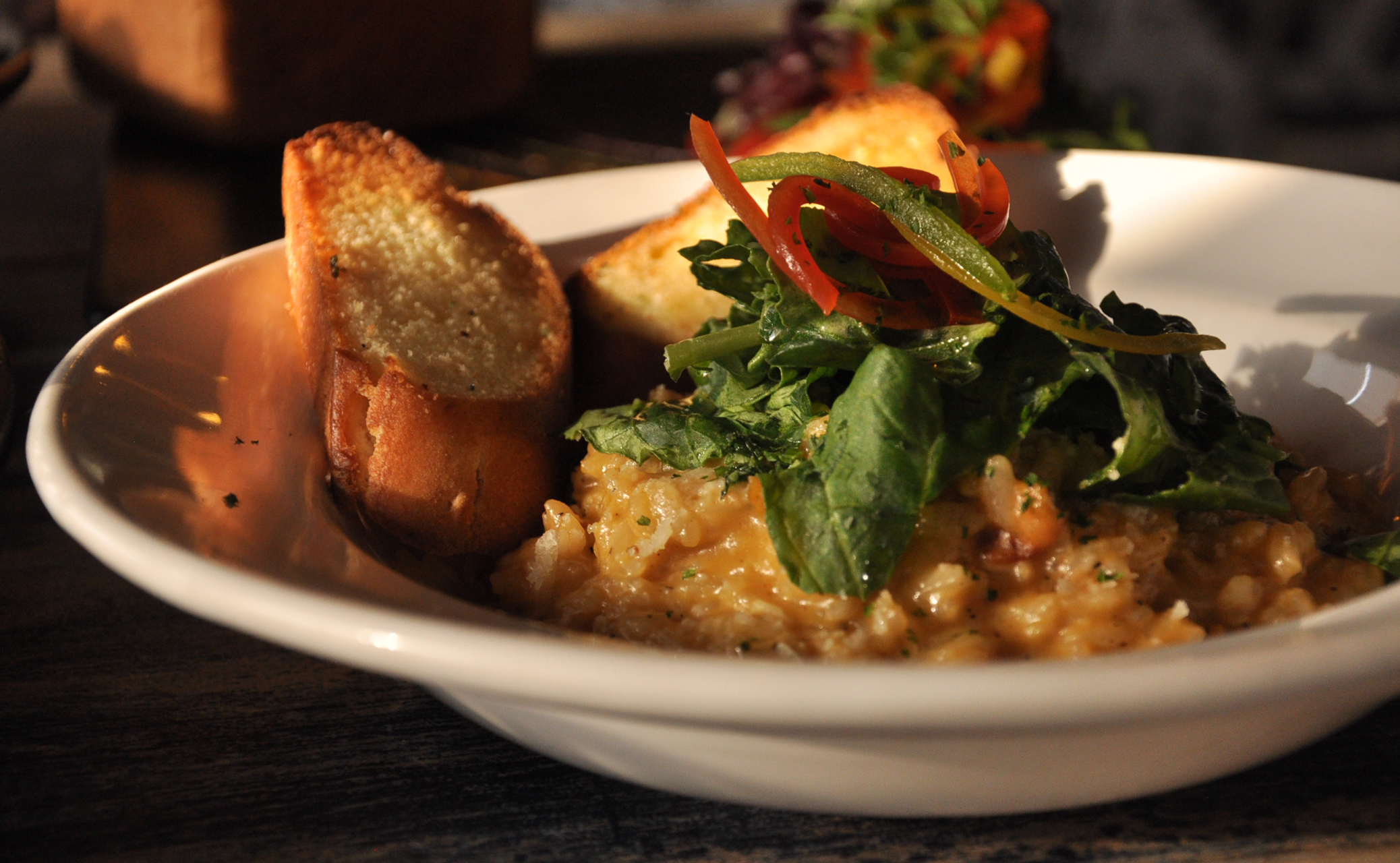 Bread Pot
The bread pot was exactly what it sounds like. This dish consisted of mushroom and smoked cheese in a creamy tomato cream sauce inside a hollow bread loaf topped with generous shreds of cheese. Special shout-out to fluffy homemade loaf of bread!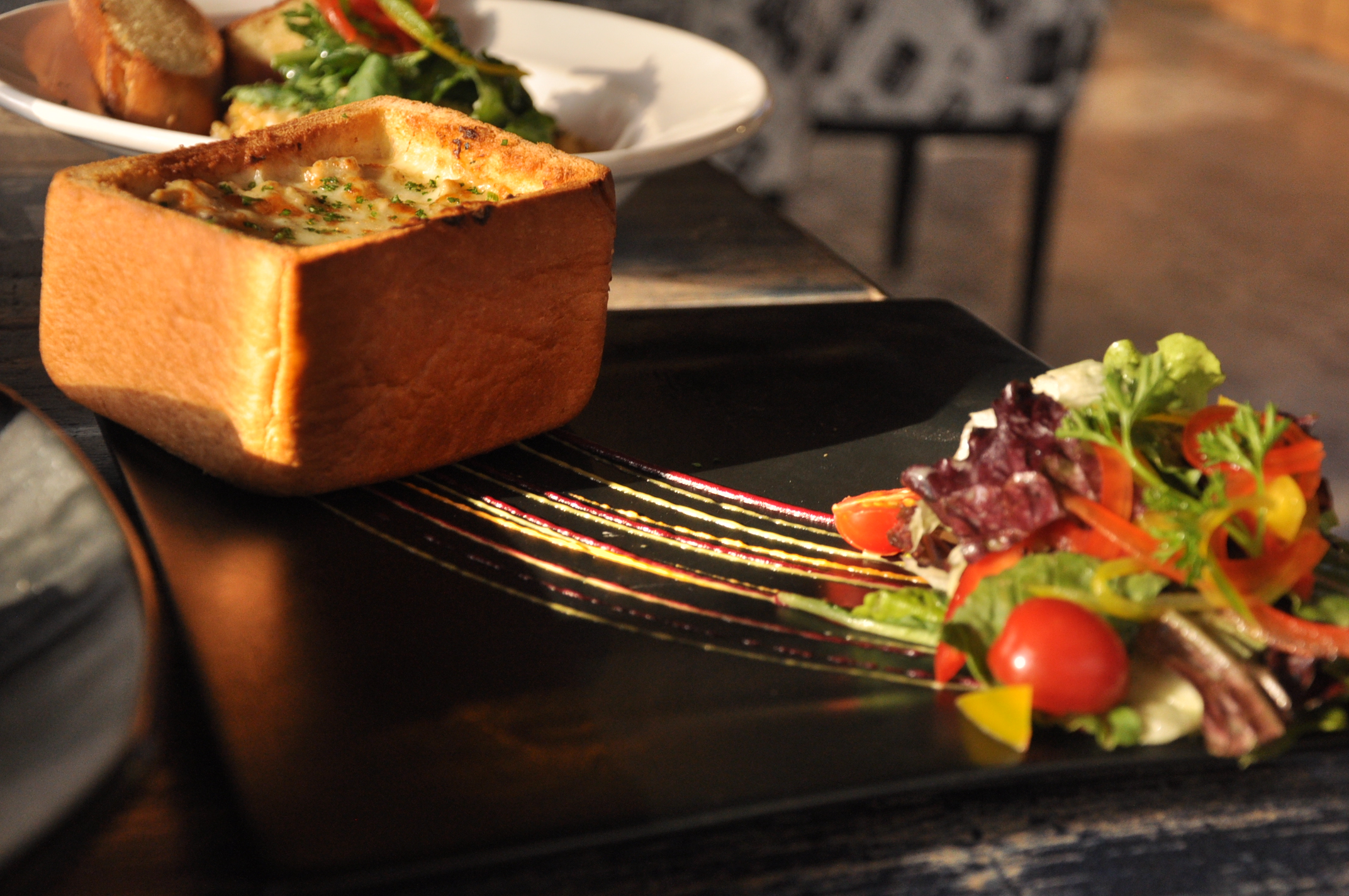 Sichuan Rice & Chicken
This Bombay-style Chinese dish featured a delicious triple Sichuan fried rice in a sea of Manchurian gravy and crispy noodles, topped with fried chicken and a fried egg.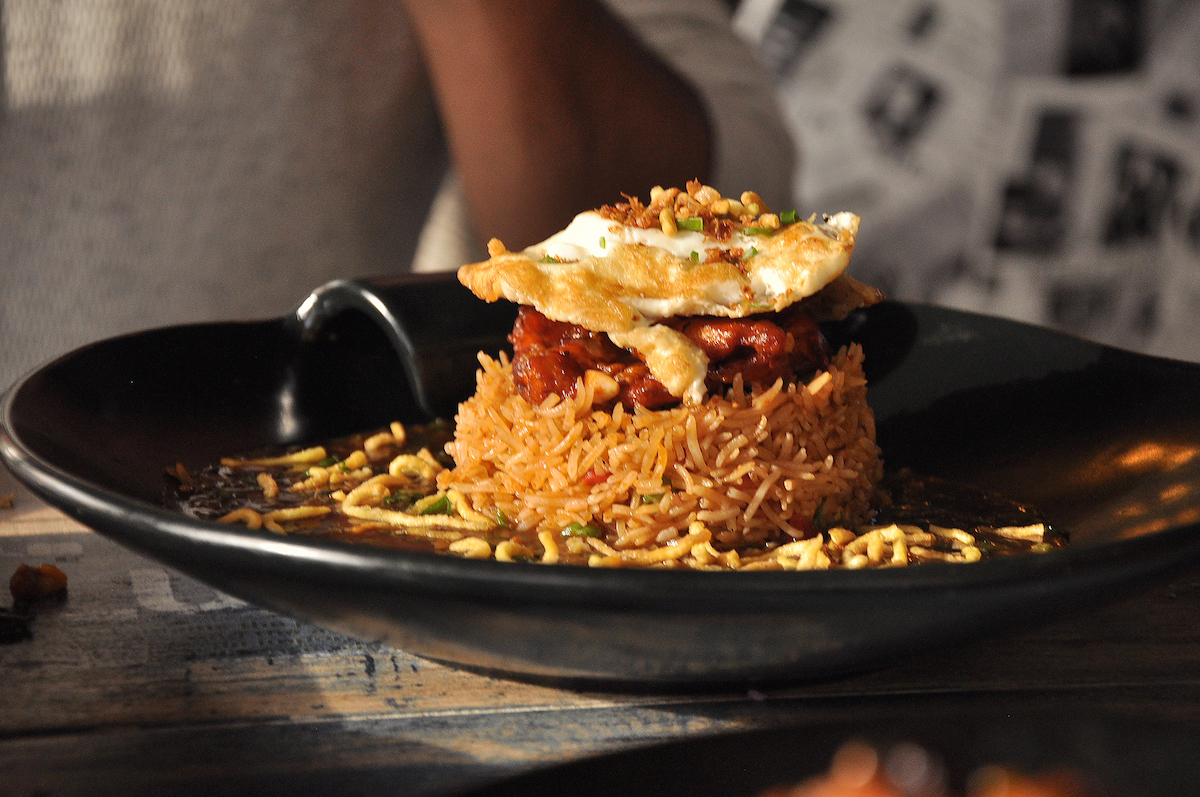 Lunchtime Churros
Deep fried churros perfectly golden on the outside and delightfully soft on the inside, served with a side of tangerine kissed mustard mandarin sauce and a dollop of clotted cream.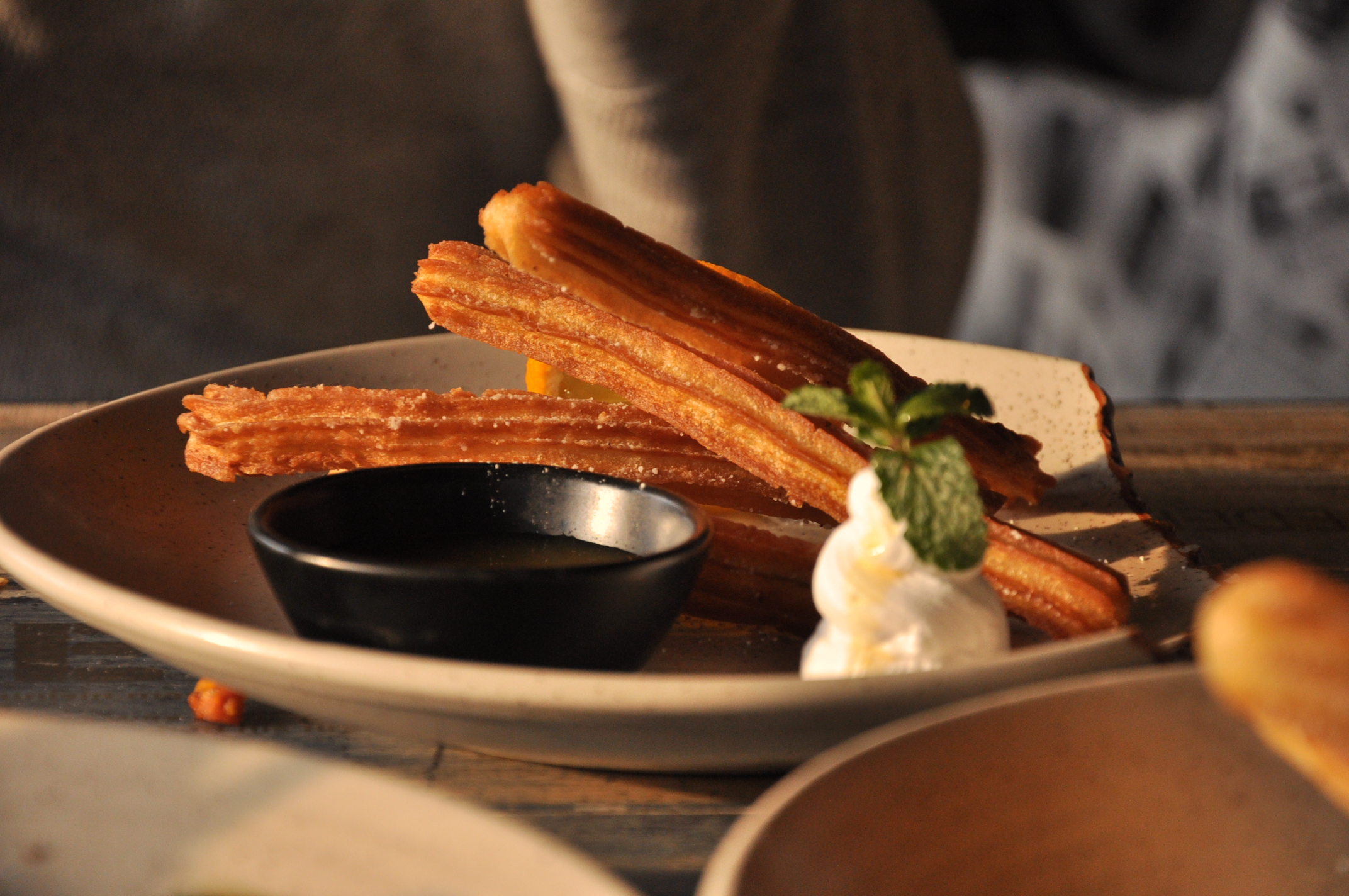 Dinner Churros
The same dreamy churros, only with a heavier side (hence, a dinnertime dessert) of raspberry sauce, chocolate ganache, and mildly sweetened clotted cream.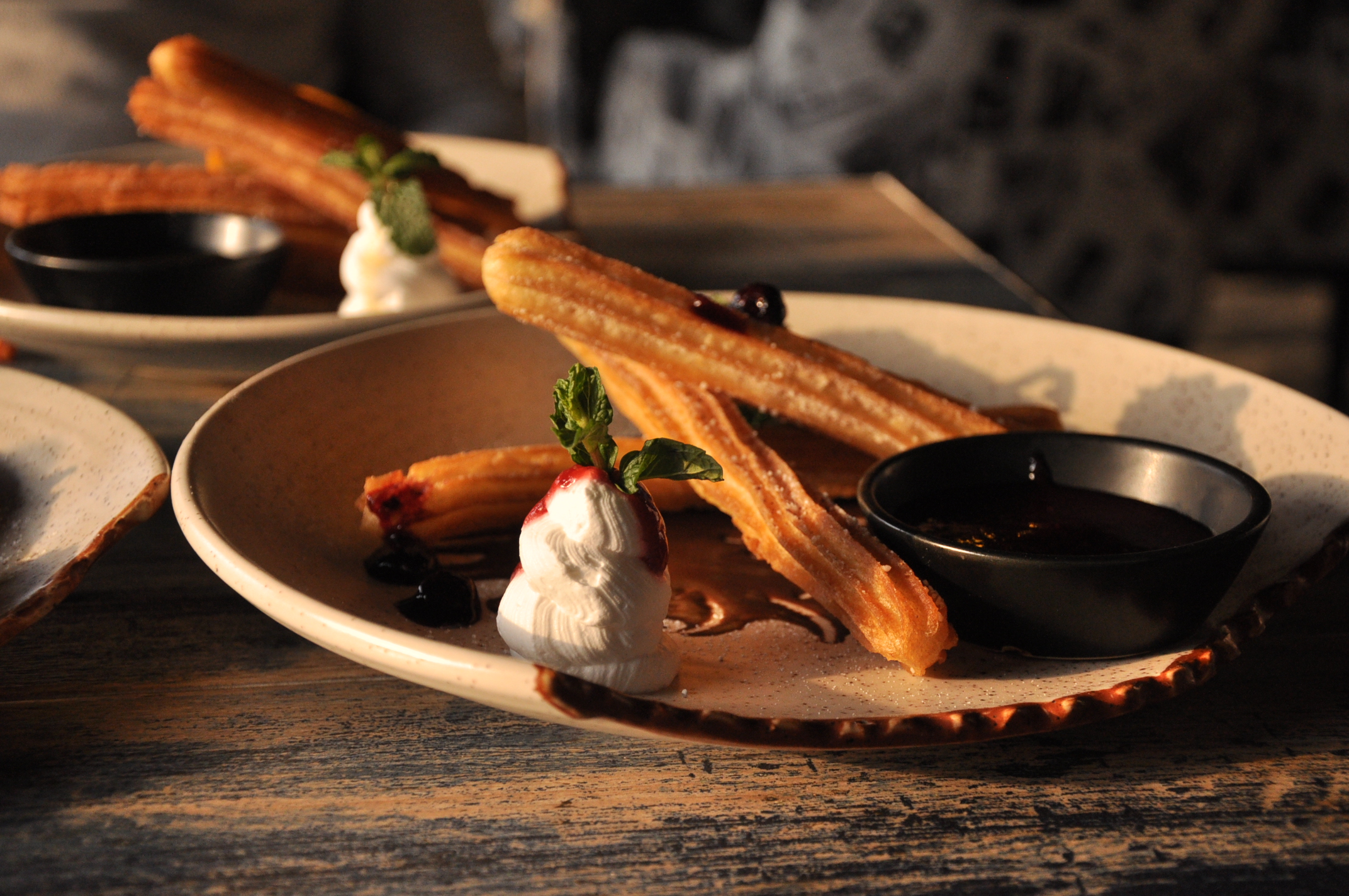 Lemon Biscotti
Imagine biscotti. Now replace the sugar in it with jaggery and add some cashews a hint of citrus to it in the form of traditional English lemon curd, and you've got yourself a dessert right from the heavens!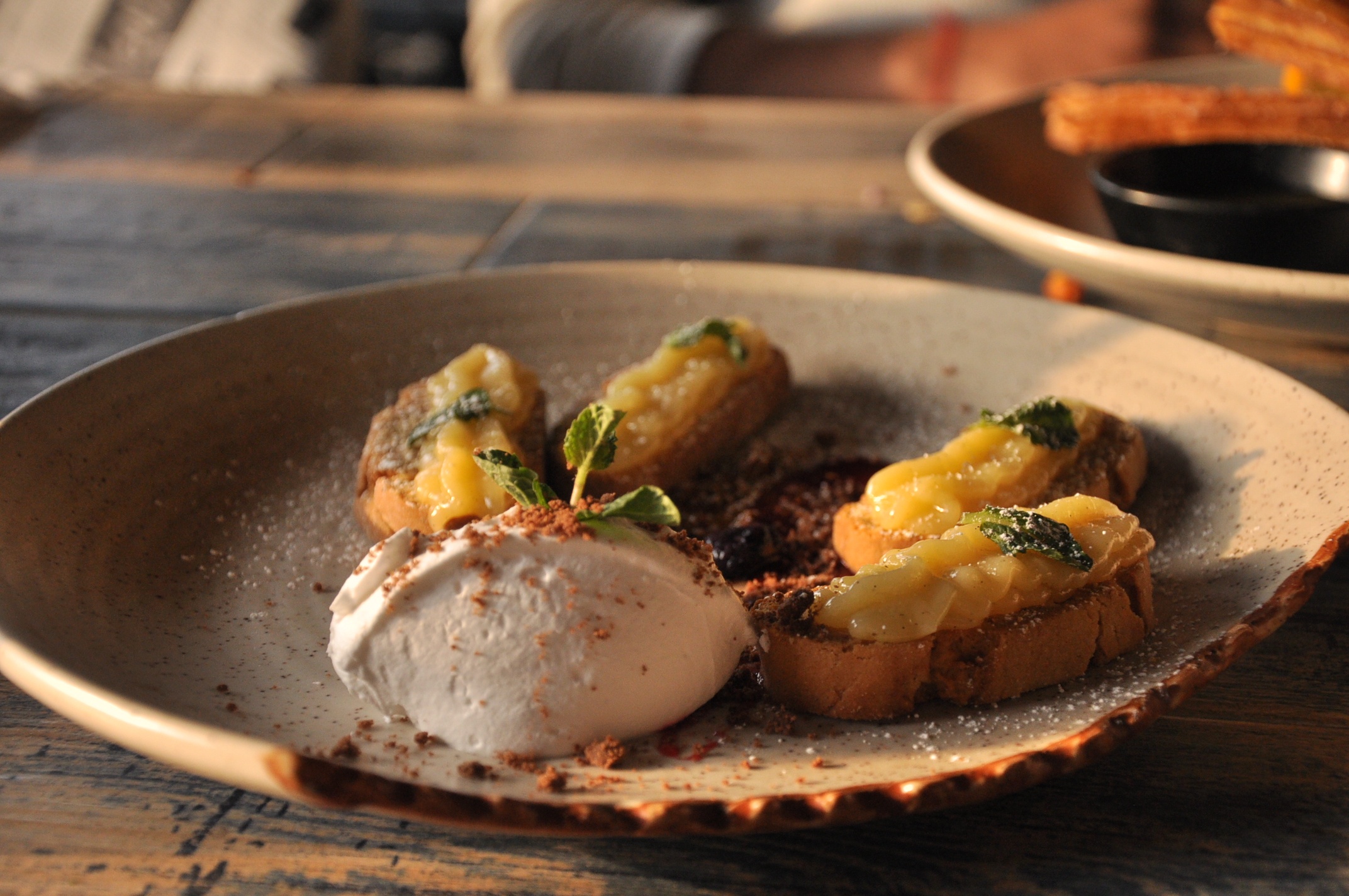 We have run out of positive superlatives to praise the food. Every dish did justice to each and every ingredient that went into its making, and what we expected of the preparation. Moreover, a quick glance at the menu also revealed that dishes were also spot-on in terms of value for money!
In closing, we can't add much because we're drooling at the memory of a wonderful afternoon spent at After Stories. So do yourself a favour and head on there!
After Stories
SCO 390
Sector 29
Gurgaon-122002
011 33106410