BookMyShow Buys Burrp In An All Cash Deal!
There is no denying that BookMyShow has made life a whole lot easier post demonetisation. Now, they've taken over restaurant recommendation service Burrp (I'm sure you've seen their certificates at popular eateries). However, it's all very cloak and dagger as they haven't let out just how much the deal was.
According to Economic Times, the Network18 divestment has been made to Foodfesta Wellcare Private Ltd, a subsidiary of BigTree Entertainment which owns and operates BookMyShow. The deal will see key assets of Burrp including its employees and existing restaurant partnerships being absorbed by BookMyShow.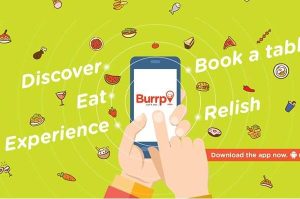 Mansi Vora, Head of Mergers & Acquisitions at BookMyShow said "Movie going in India is a social activity and food is an integral part of it. This is where Burrp fits in for us. We are excited to have Burrp on board and look forward to benefiting from their experience, technology and partnerships to offer a superior and comprehensive offering to our users."
However, like any business transaction, it's not without its merits. Burrp isn't only involved with listings but has recently started getting involved in online redemptions and coupons which would definitely be something that BookMyShow would benefit from as they themselves are partnered up with over 2,100 food retail brands.
It seems as though, for the meantime, Burrp will continue to run as a separate business and will not be a part of the movie ticketing platform's F&B led businesses such as discounts or MyCoupons. Hopefully, though, we'll get to benefit from Burrp's wide restaurant network for some awesome deals that we won't be able to resist!