Blue Tokai Coffee Roaster
In a country of Tea-lovers, Coffee is still making inroads slowly yet steadily. No wonder, now we have Blue Tokai, a Coffee Roastery and cafe, right here in the heart of the capital. They are surely brewing some magic at this lovely quaint little place. Blue Tokai is a coffee roasting company that sources the freshest of specialty coffee beans from estates across India, roasts them per order, and delivers it the very next day. To add onto it, you can take a look at how your coffee's roasted while you sit in the café and enjoy a cuppa.
A brief but interesting history behind the concept.
Before Matt Chitharanjan and Namrata Asthana, (co-founders of Blue Tokai), moved to Delhi, they lived in Chennai with easy access to tiny kiosks where coffee drinkers can get their coffees blended and ground. They also had the ability to interact with local roasters. Frustrated with and slightly confused by the lack of freshly roasted coffee in North India, they decided to indulge their entrepreneurial spirit (and put Matt's prior roasting experience to use) by starting a coffee roastery of their own. Their goal was to highlight Indian coffee by getting it directly from the farm and delivering it to their customers instead of their customers having to import Indian coffee that had been roasted abroad. Fast forward to a month later, and a unique looking bird (identified as a Great Caucal) decided to build a nest on a balcony facing Namrata's desk while she was thinking up ideas for a logo. Namrata had created a peacock design in the past and thought that it made sense for the country's national bird to be associated with the name of a business that wanted to highlight some of India's best coffee.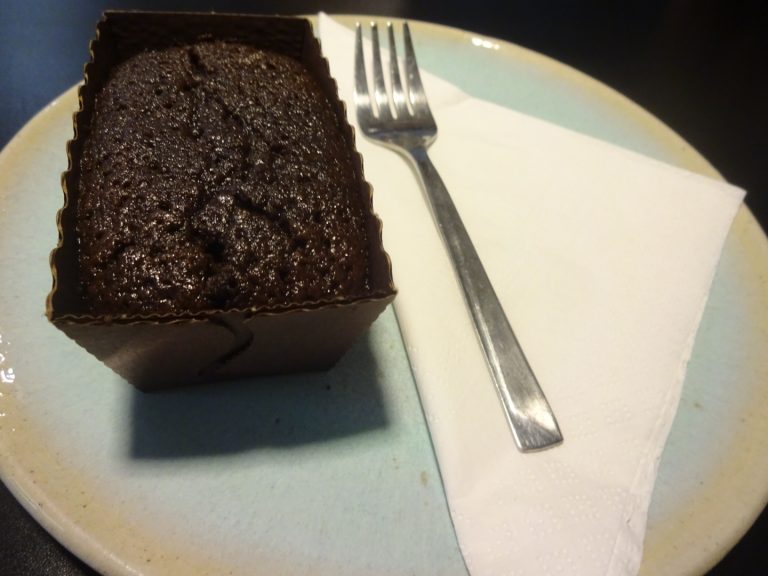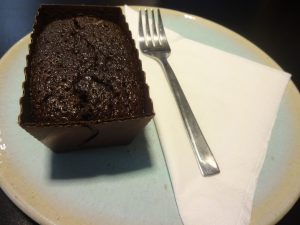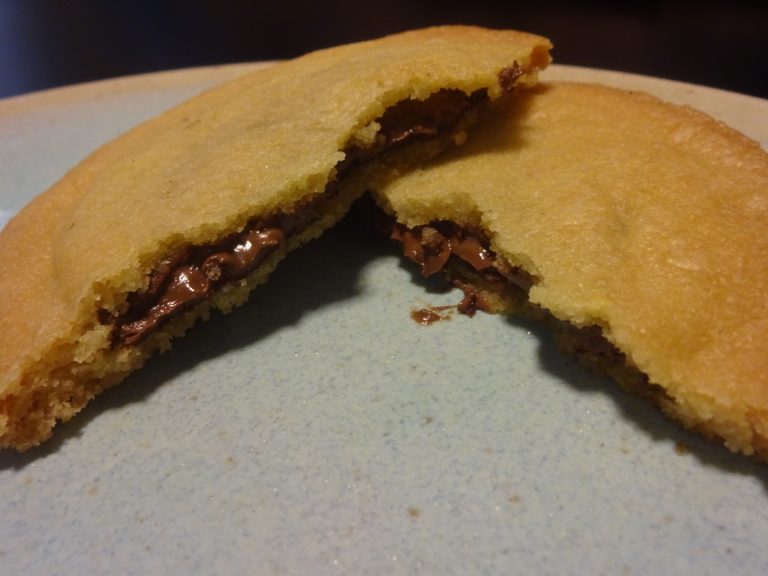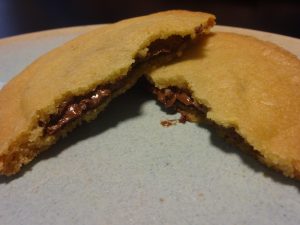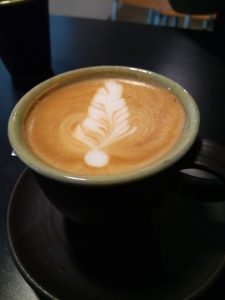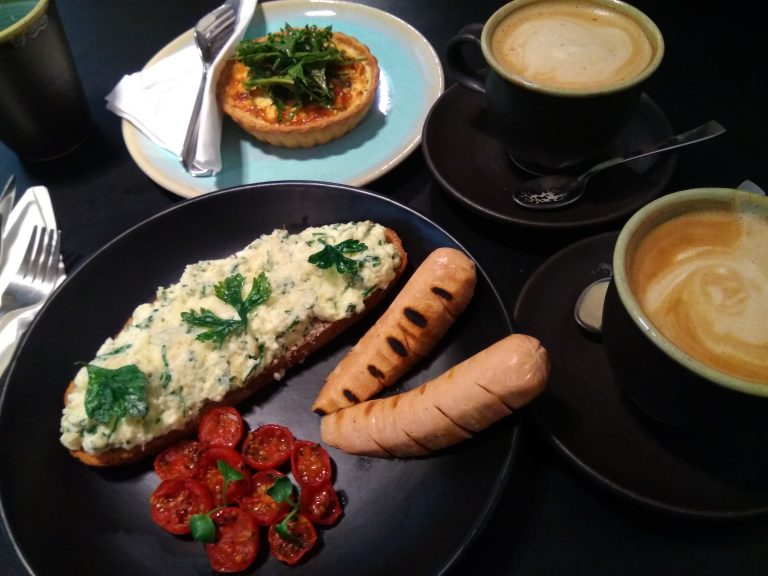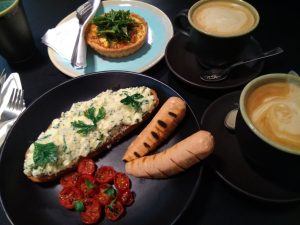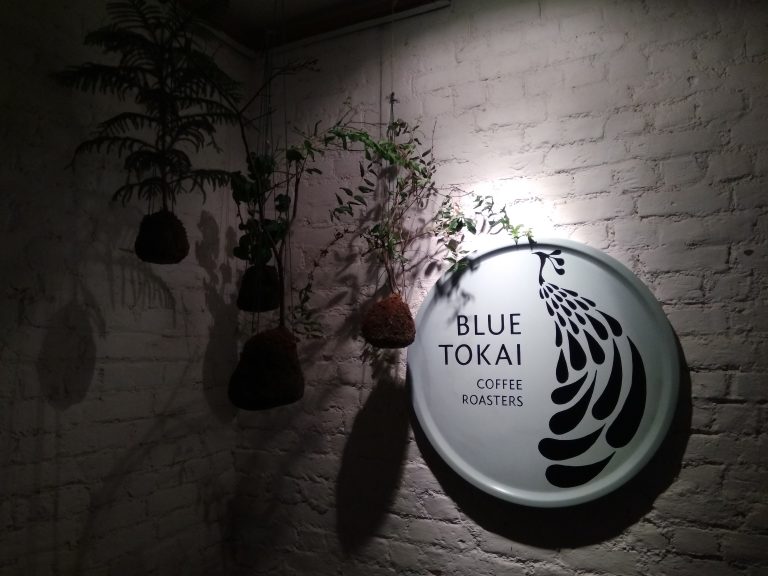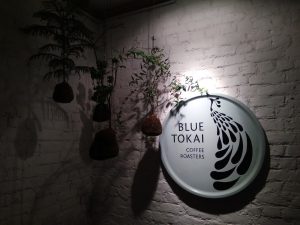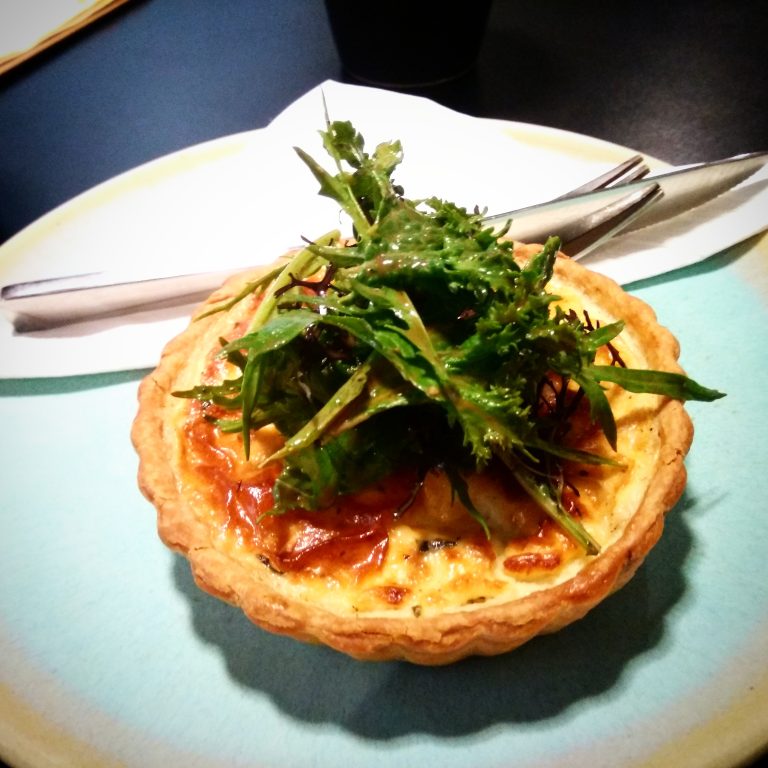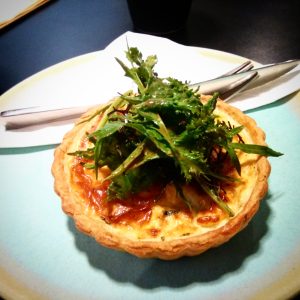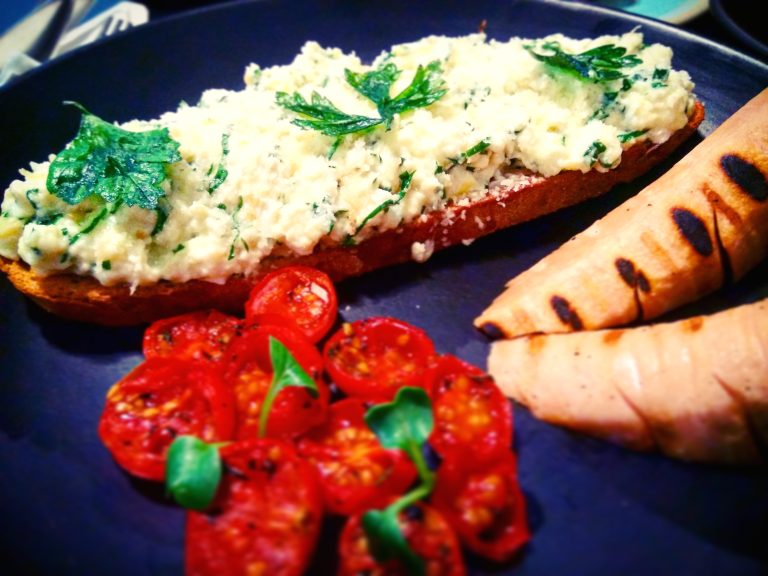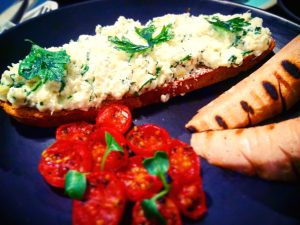 Then what about the word 'tokai'? In ancient Malabari, 'tokai' meant the plume of the peacock. Not only does the bird represent India, but it also reminded Namrata of numerous peacock sightings during her childhood summer visits to the country and the choice just felt right. Coincidentally, the Malabar region was not only where the peacock was seen by the British for the first time, but the British are important to the coffee connection since they created systematic cultivations and introduced Indian coffee farms to the world by initiating exports. Tying in the peacock and the coffee plantations, 'tokai' became a symbol for Indian coffee estates and traceable Indian coffee. There is a sense of pride at the roastery when local coffee is highlighted – and a connection between the farms and customers is created.
The décor and ambiance
It took us a while and finally, past a rickety wall and a crumbling iron gate, we landed in front of Blue Tokai. Although the locale felt crude and aloof, it didn't bother us much, as a large signage with a peacock mounted on a white wall greeted us.
As soon as we entered through the humble little door, the place transformed into a beautiful white cave, with walls adorned with lovely artisan paintings and artefacts. The long corridor-like café was well complimented with simple contemporary furniture that rendered a rather clean look to the place, which I always admire. The aroma of coffee beans was strong enough to kick one out of one's reverie. The wall separating the café from the roasting arena has huge nautical windows, through which one can witness the roasting process. Usually you can spot Matt, the co-founder and his team working tirelessly to provide the finest Arabica coffee beans to their patrons.
After much testing and trying, Blue Tokai has now finalised its food menu, which is not too extensive, but sounds so damn good! The food menu as well, consisting of sandwiches, quiches and cakes, sourced from Rustom's Bakery.
Amongst their coffees, we tried their sea salt mocha, chilli cinnamon mocha, coconut mocha. The basic mocha made with double shot of espresso, topped with steamed milk and melted handmade, organic dark chocolate by Mason & Co. is jazzed with these flavours respectively, which are subtle in taste, enough just to add a different flavour but does not take away the authentic coffee essence. (Rs. 180 each)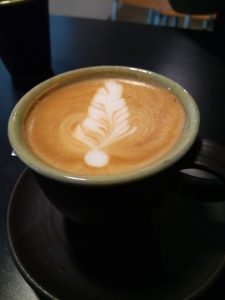 Since their menu is very restrictive we ended up ordering three of the most tempting and safe options:
Scrambled eggs (Rs. 225): the most creamy and fluffy scrambled eggs with garlic, parsley and parmesan on a crispy toast, served with thyme roasted tomatoes and a side of chicken sausages (optional @ Rs. 100) was one hell of a dish. The tanginess of the tomatoes cut the creaminess of the eggs and the salty grilled sausage adds up to the flavour.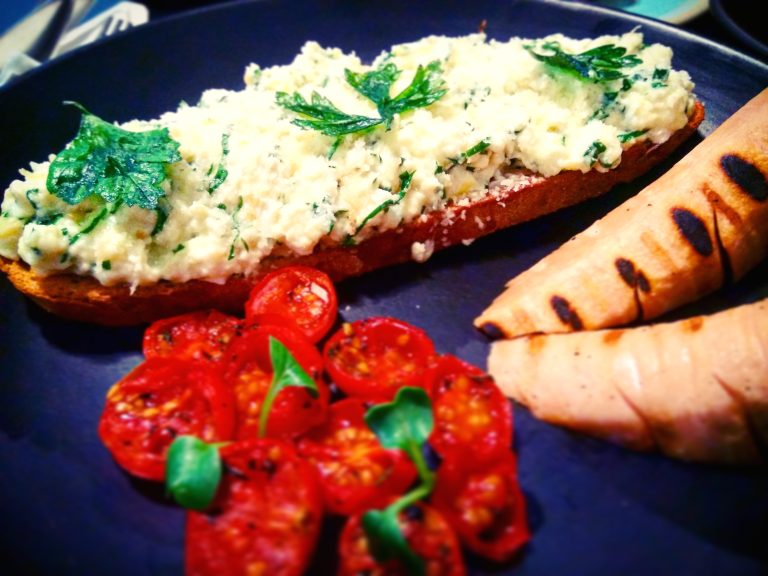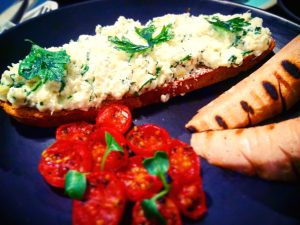 Quiche (Rs. 260): a flaky thin crust filled with tender smoked chicken, sweet shallots, egg mixture and baked to perfection, topped with basil and rocket leaves was another delicious pick.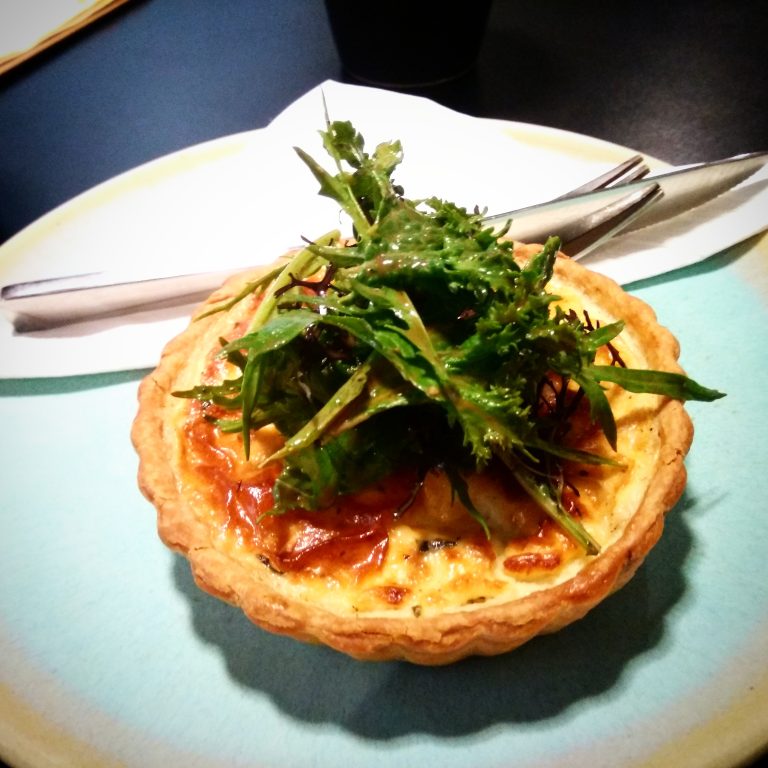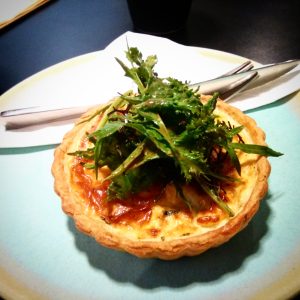 Bacon and cheddar waffles (Rs. 360): this is the most sinful dish of all, where heavenly ingredients like bacon, cheese and waffles come together, what more can one ask for!! The light, airy waffle topped with coffee-glazed pork bacon, fried egg and finished with a generous drizzle of sriracha maple is sweet, savoury, spicy all wrapped into one. A must try.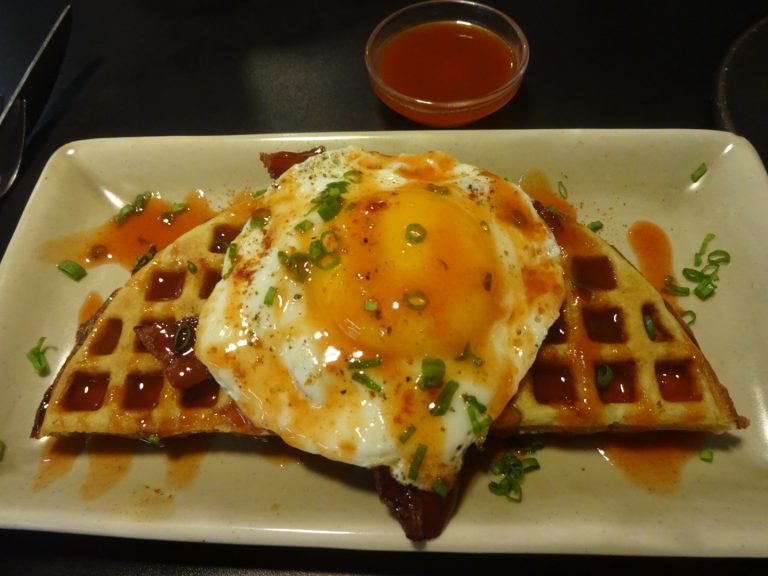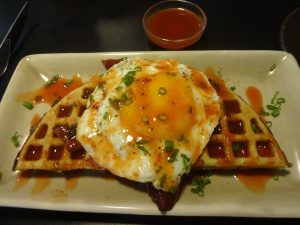 Nutella sugar cookie (Rs. 120): a huge golden, perfectly baked, crusty on the outside yet soft from the inside, filled with gooey sinful nutella is one of the best sugar cookies I have had in a long time with the sweetness perfectly balanced, and when eaten warm, it transports you into another world altogether.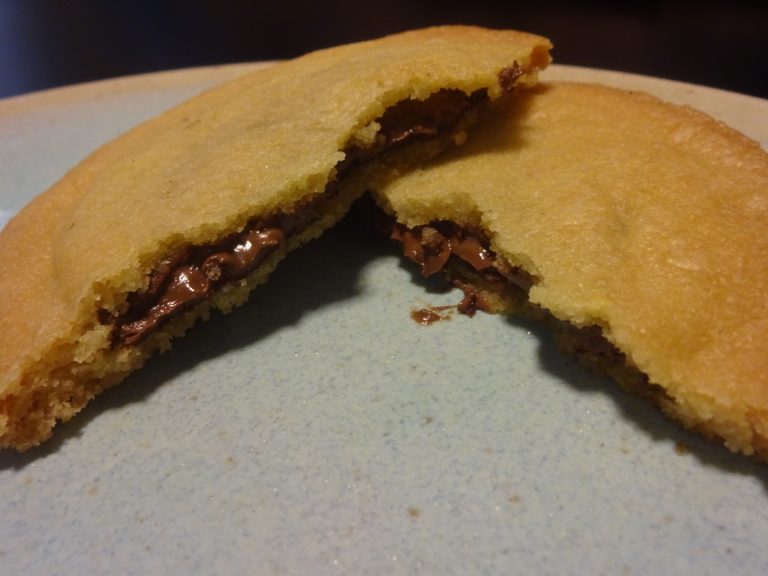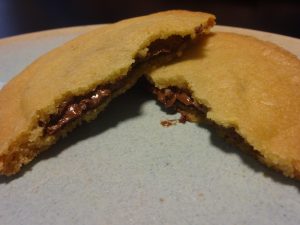 Dark chocolate + "Bibi Plantation" coffee loaf-cake (Rs. 165): a super soft and moist coffee loaf cake is the perfect finish to any meal. The dark chocolate and coffee combination is just enchanting.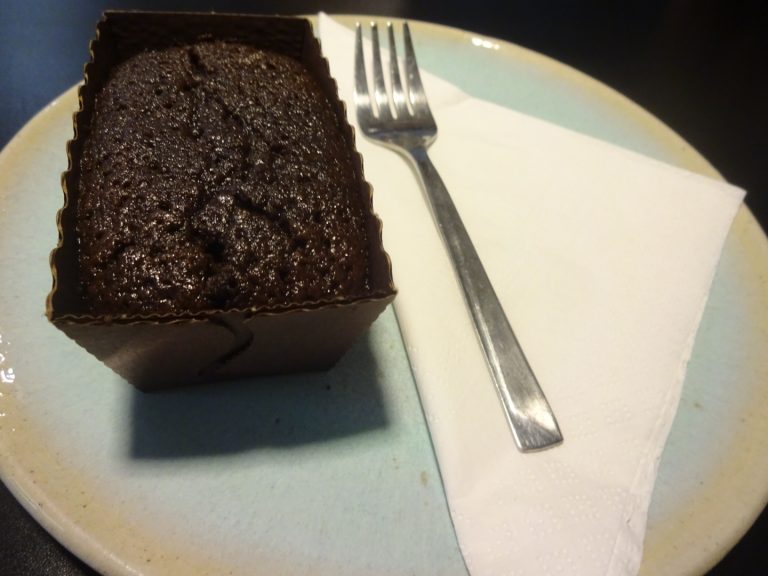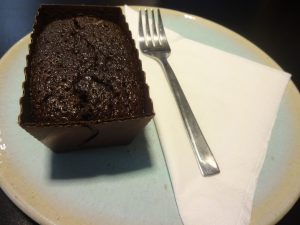 For a country obsessed with tea, it would take immense grit to make your mark as a coffee roastery. That's exactly what Blue Tokai Coffee Roasters have managed to achieve, with their belief and pursuit of perfection.