Atul Kochhar was blown away when he first tasted Peruvian food in Australia. Peruvian Chef Pedro Miguel made him some ceviche and his life changed.
He noticed how similar both the cuisines were–
"The cooking is, of course, very different, but the sequencing of the spices — we use garlic, onions and chillies, and potatoes as much as they do — is very similar," explains Kochhar. "Peruvian cuisine is big across the world, and the only inhibitions most Indians would have would be regarding the ceviche. Our menu also features food from across South America, and Mexico: empanadas, burritos, churrasco grills, chimichangas and quesadillas. So, it might be called Lima, but the food spans most of Latin America," he adds.
The interiors are fresh inspired by Peruvian capital's colonial villas. The menu boasts of some serious eats like a sashimi look-alike, a Tiradito made of Tuna. The Blue Potato Chicken Causa will definitely appeal to the Instagram table. We said it, Blue.
And coming to all the hoohah about the Tiger's Milk. We hope you really didn't think there was someone in Peru milking a tiger. The mixture that this Ceviche is marinated in is called leche de tigre.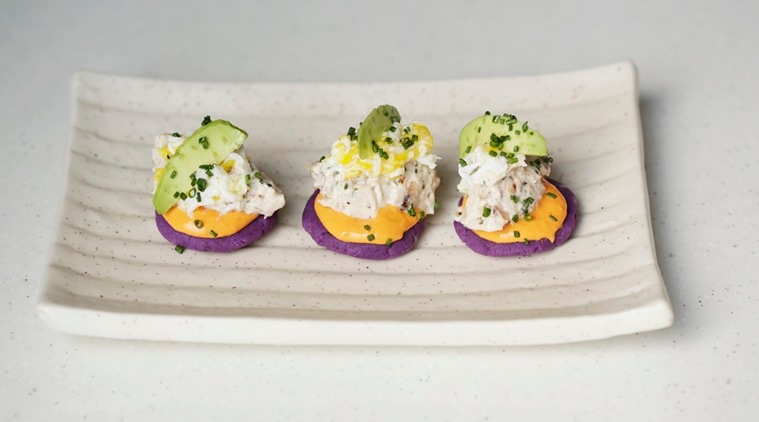 Wash things down with a Pisco Sour- a grape brandy native to Peru and Chile.
The restaurant in barely a week old but we suggest a booking nevertheless- this is Atul Kochhar we're talking about.
Maker Maxity, Next to NRI, Bandra Kurla Complex, Bandra East, Bandra 400051. Call 022 30005040/ 022 30005041.