Blue Apron Buys Its Sustainable Meat Supplier BN Ranch
Blue Apron, a popular American meal delivery service has announced that it has bought BN Ranch, a sustainable meat producer. BN Ranch is the company which supplies Blue Apron with its beef.
BN Ranch And Blue Apron
Founded in 2012, Blue Apron is a meal delivery service which delivers meal boxes to customers. These meal boxes contain pre portioned ingredient and recipes, allowing customers to easily assemble simple, fresh meals. It sends out approximately 8 million meal boxes a month.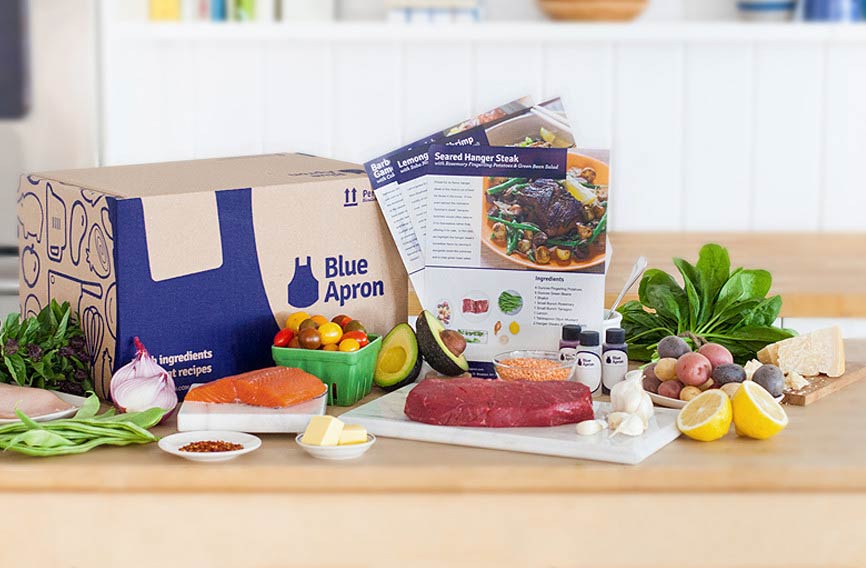 Meanwhile, BN Ranch was established by Bill Niman. It places a focus on sustainable and humane farming and raises pork, beef, lamb and poultry.
While Blue Apron now completely owns the BN Ranch, Niman will be retained as the company's president.
We're thrilled to announce that BN Ranch and Bill Niman have joined the Blue Apron team! https://t.co/zWTkc9M6xc (via @WashingtonPost) pic.twitter.com/F6gYrlEORi

— Blue Apron (@blueapron) March 22, 2017
In a press release announcing the purchase, Blue Apron said "In his new role at Blue Apron, Niman will help the company further develop its animal welfare and husbandry standards for beef, pork, and poultry, and expand its network of farmers, ranchers, and suppliers."