BJP Will Let States Decide Their Individual Decisions On Cow Slaughter
The Central Government's drastic decision to ban the slaughter and consumption of cows came as a shocker to a majority of India, especially states that had till now not deemed the action disrespectful or hurtful towards certain sections of the society. Kerala for example, took the news straight to their heart and had quite a reaction. Even West Bengal and Meghalaya leaders were not too happy with the new cattle regulations. On the other hand, a lot of states couldn't have been happier with ruling. For example, Rajasthan is so overcome with happiness and devotion that it wants the Centre to declare the cow as India's national animal!
Following the mixed bunch of responses from across our constitutionally secular (secular being a keyword here) country, the ruling Bharatiya Janta Party has reportedly decided that it will exercise flexibility in imposing the new beef law, that is, now the states will decide individually whether or not they want to go forth with banning eating beef.
You read that right! "Achhe din" for beef eaters are finally here (if your state governments decides so, that is). In a statement given to India Today regarding the ban, BJP's national spokesperson in charge of Meghalaya Nalin Kohli said, "The BJP is saying this clearly that the question of having a law in a state on cow slaughter is to be decided by the state and not the Centre.
"Every state government that decides to have a law or not have a law on cow slaughter, do so keeping in mind the local food habits of that particular state and in the Northeast every state government will keep this in account", he added on the matter, referring to BJP's current stand on Southern and Northeastern states that have a majority of beef eating populations.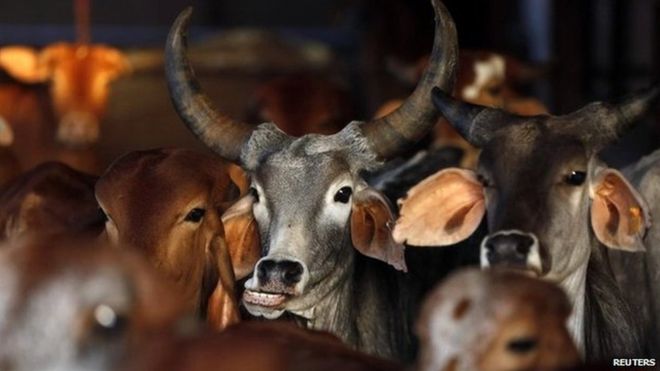 Image: BBC
However, former president of the BJP's Tura city unit in Garo Hills, Bernard Marak, who had gone ahead to promise deflated beef prices if his party won, has resigned from BJP today. "I have decided to quit the party because I am a Christian and Garo first… The BJP is hurting sentiments here on the beef issue. Tribal society has its own laws. The BJP is trying to push Hindutva," he said.
Meanwhile, this new statement has provided some relief in various Indian states that were rather peeved at the Center's decision that directly affected local eating habits.
Feature Image: Simply Recipes