Binge On Sizzling New Vegetarian Delicacies At Hakkasan Mumbai
The restaurant famed for its lip-smacking Cantonese delicacies in Mumbai has come up with a whole new range of additions on its menu and here's the awesome part – they're all vegetarian. Made from freshly sourced ingredients and under the expertise of the finest chefs, the city has all the more reason to dine at Hakkasan.
Vegetarian Delights At Hakkasan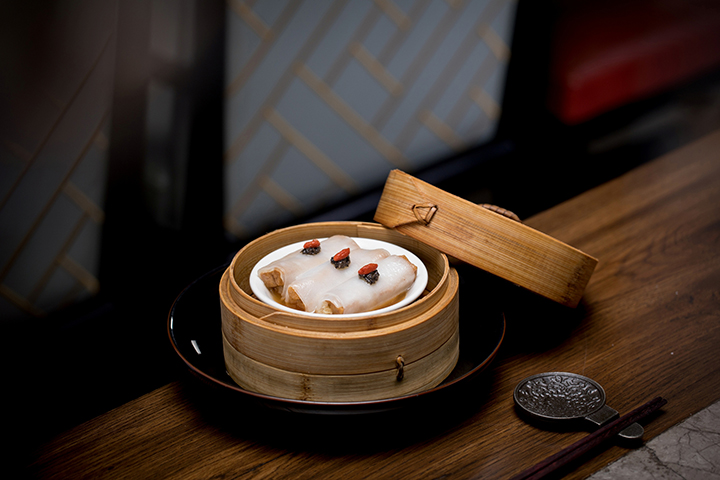 Head Chef Raymond at Hakkasan Mumbai is all set to tantalise you with a myriad of flavours. So get ready to chow down sizzling small eats like Mapo sauce dumpling, Grilled vegetable Shanghai dumping, Lychee in taro ring with spicy sauce and Truffle bean curd roll. You can also go for their dimsum basket that has black fungus dumpling, lotus roll, chive dumpling and crystal dumpling.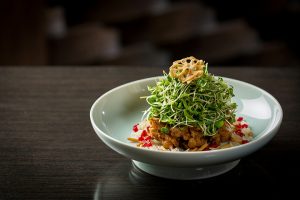 One can also enjoy sumptuous soups and salads and this time the menu is going to be flanked by vegetarian options. So pick from Vegetarian duck and cress salad with pomelo, onion and shallots along with spectacular soups like Vegetarian hot and sour soup with bean curd skin, tofu, bamboo shoot and shiitake mushrooms or the Chinese wild mushroom soup with supreme fungus, bamboo pith and wolfberry.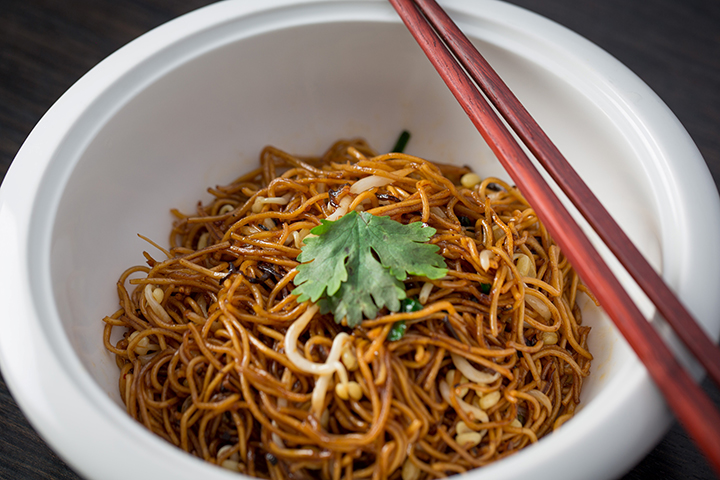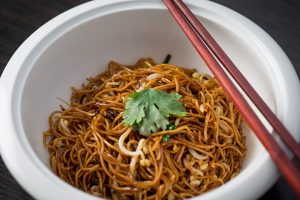 We're only getting started with the veggie delights as Chef Raymond at Hakkasan promises a delectable dining experience to one and all. The new additions in mains are Stir-fry lotus root and asparagus in black pepper, Home-style braised aubergine with Shanghai toban chili sauce, Four-style vegetable stir-fry in Szechuan sauce with asparagus, yam bean, shimeji mushroom and tofu or the Stir-fry tofu with French beans with black bean, peanuts, radish, shiitake mushrooms. These go beautifully with rice or noodles and you can pick from Vegetarian fried rice, Hakka hand pulled noodles, Truffle braised noodles with Shimeji mushroom or the Vegetarian mee goreng noodles.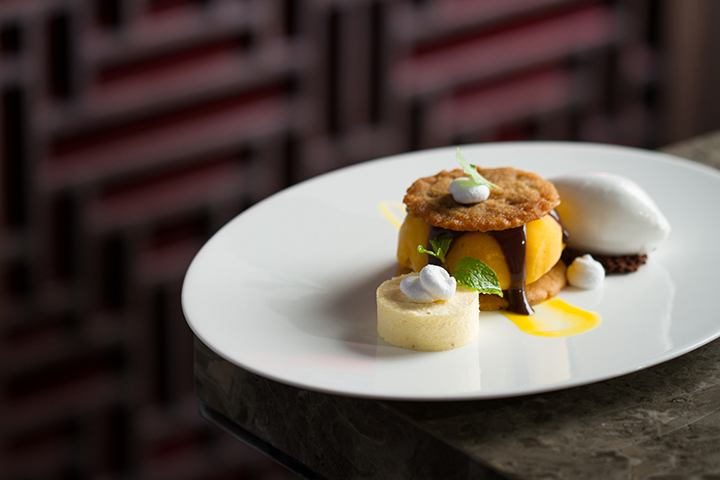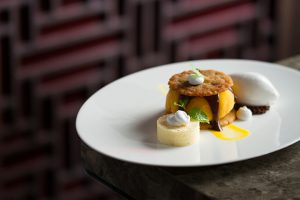 Do reserve some space for Hakkasan's amazing array of desserts. Dig that tiny spoon into Chocolate mousse accompanied with mandarin sorbet, Mango and coconut iced truffle accompanied with white chocolate citrus ice-cream or a selection of ice creams or sorbets. So have a sumptuous three or four course experience at this delightful place and savour delicious, vegetarian Cantonese delicacies.
Timings: 12 pm to 4 pm
Location: Hakkasan, Waterfield Road, Bandra West, Mumbai