Bill Gates Knows A Lot Of Things But Grocery Prices Aren't One Of Them
He gave us a window to the entire world (pun intended), he stepped up the way worked, and he changed the way the planet communicated. But despite so many accolades to his name, Bill Gates failed to correctly estimate the price of everyday food items during one of Ellen DeGeneres' fun and games segments at her show on Wednesday. Fun fact, this was the tech mogul's first time on The Ellen Show.
Ellen, who had previously taken Oprah on a grocery run (with Louis Vuitton shopping bags, no less), challenged the founder of Microsoft to guess the price of five grocery products in a game she called 'Bill's Grocery Bills'. Oh, Ellen. According to the rules of this "game", if Gates correctly guessed the price of three of the five items within a dollar of their actual retail cost, the studio audience would win a prize.
The line-up included Rice-A-Roni, Tide Pods, dental floss, Totino's Pizza Rolls, and TGI Fridays' Spinach & Artichoke Dip. The 62-year-old billionaire was off to a rather uncertain start, making guesses like $5 for a box of Rice-A-Roni, which actually costs only a dollar to estimating that a box of pizza rolls would retail at $22, while their actual price is $8.98!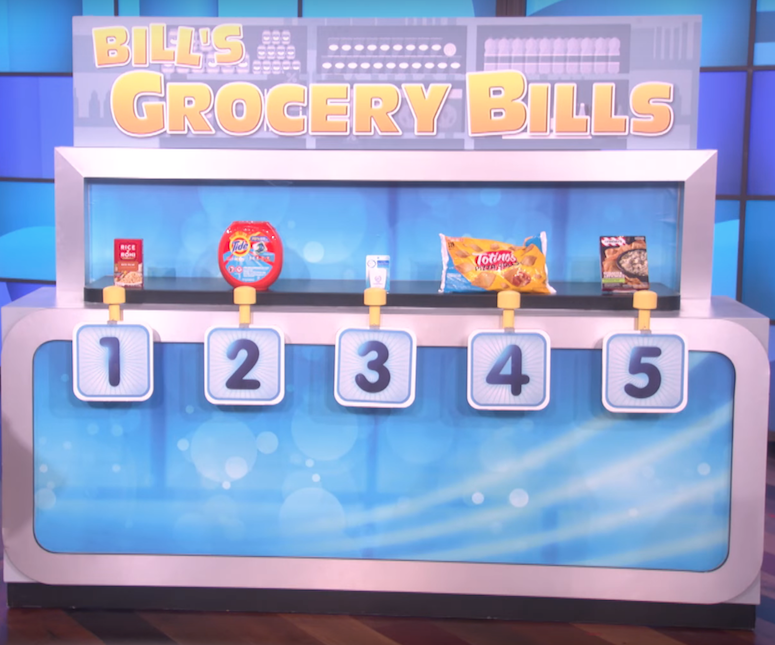 Image Source
While us mere mortals may know the price of most such items, the second richest man in the world has better things to do than go grocery shopping so it came as no surprise that Gates was able to get just three right guesses with some major hinting from the audience. But we're guessing Gates and DeGeneres wouldn't have let the audience go home empty-handed after all!
Watch the complete game segment below.