Some of the Big Bad Burgers at Crunch N Munch
Meet the God of all Meats.
I never thought there would be a day when someone asks me, "where do you get the best burgers in Chennai?" and I wouldn't have an answer.
There are so many places opening up and each of them, beefed up to perfection. So we thought we'd seen it all. And then a little birdie told us about 3 fine young men- Jason Mcleod and his friends and partners in business, Lyndon Antony and Rudy Antony and their lovely business, Crunch N Munch.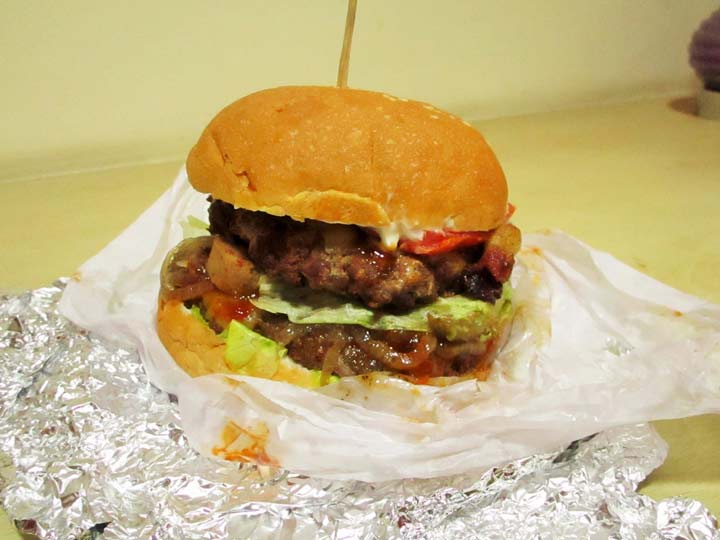 Where does our Burger story begin?
I was working in the corporate field for 10 years and I kind of lost interest. I wanted to be somewhere else- in my own field, be my own boss. I had this friend in Bangalore, Jethro, who delivers late-night burgers. His burger even won third place in the Bangalore Burgerthon. As I child I did always like to cook. So I thought, why not?

I made a few burgers and gave them out to my friends. I used their feedback to get better. I went official with Badabing Burgers. I wanted to cater only to the beef and pork eaters. I'm a beef eater, myself. And there's nothing like a beef burger. Nothing.
Why burgers?
I love burgers. I found that there were no midnight burger places in Chennai, so I started one.
Your personal favourite off your menu?
The Chef's Special Burger Bomb, hands down. It's got one beef patty, one pork patty, cheddar, fried onions, sliced pork sausages and bacon.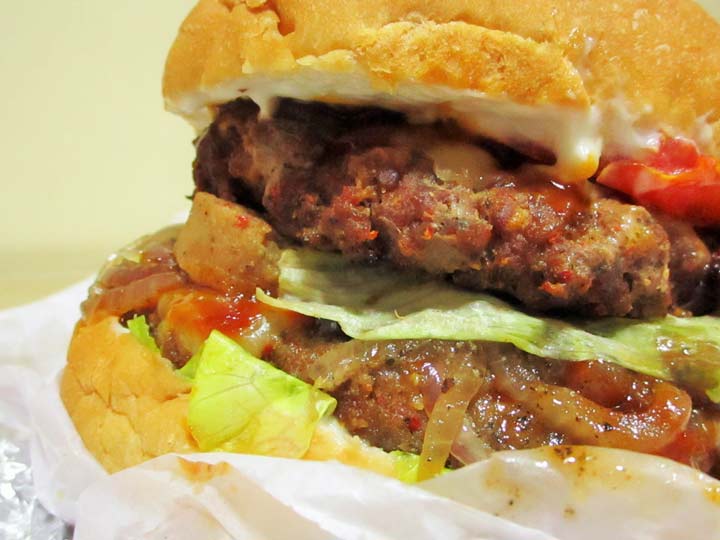 Looking at the future…
Of course, the dream is to start a restaurant. I want to be the most popular burger joint in Chennai. And "we know how burgers should be," so I'm confident we'll get there.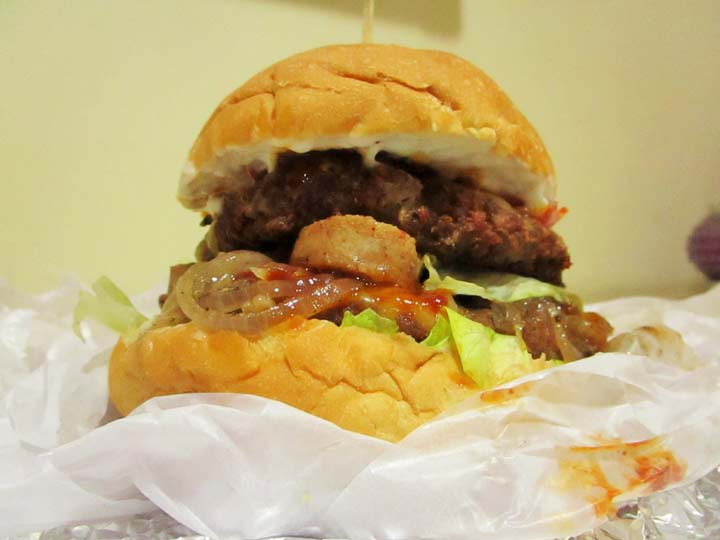 They call their masterpiece "Burger bomb" because it may just blow your mind. Read my lips – one beef patty, one pork patty, pork sausages, bacon with the perfect barbecue sauce and caramelized onions. Hallelujah? You betcha!
For the not-so-hungry, hungry person, they have smaller versions of the burgers. These bacon and beef burgers are worthy of every big name you've heard related to beef.
Average price: Rs 200- 400, delivering within a 15 km radius of Porur. Find more at their Facebook page here.