Beyoncé Leads 'Celebration Of Survival', Gives Out Food To Hurricane Harvey Victims
After celebrating her birthday in Philadelphia, singer Beyoncé headed over to her hometown in Houston, Texas to bring some relief among the Hurricane Harvey survivors. The singer along with her mother Tina Lawson and Destiny's Child band mate Michelle Williams were seen handing out food to those affected by the storm that left Houston devastated.
Mama Knowles shared a picture of the three ladies on social duty, with a caption that read: "That's Michelle Williams at the beginning of line, serving the chicken, Beyoncé on Green beans and me on bread duty." She took to Instagram to share the trio's day of goodwill.

Needless to say, the distressed locals of Houston were as thankful as they were happy to meet Queen Bey.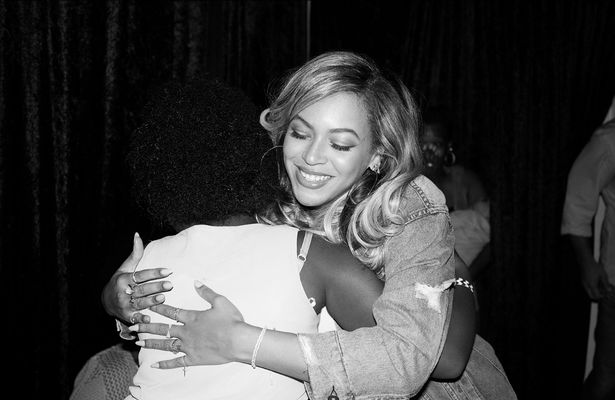 Image: Mirror UK 
Beyoncé and Tina were equally elated to be in Houston. They even visited and spoke at the St. John's United Methodist Church, calling the day "a celebration of survival". A team of volunteers, who were happy to sport t-shirts with the 'BEYGOOD' slogan, assisted the two. For the uninitiated, BEYGOOD is Beyoncé's charity that provides clothes, food, shelter, healthcare, jobs, and counselling to those in need.

Meanwhile, Lawson was also happy to be back at the church where Beyoncé sang her first solo as a 14-year-old.
Feature Image: Univision