The Best Traditional Navratra Thalis In Delhi
Last week we listed down some of the fanciest vrat-friendly places in Delhi serving up delicious Satvik meals. But it's time to take a look at what the quintessential sweet shops and North Indian outlets are up to during these festive days. Here are 7 places where you can find some of Delhi's best traditional Navratra thalis. Binge on!
Bengali Sweets Center
G19, Main Market, South Extension 1, New Delhi | 011 24621022; 011 24624202
We are trying our best not be biased but Bengali Sweet Centre's Navratra thali is probably the best we've ever tasted! Loaded with kuttu ke atte ki puri, sitaphal, samwat ki kheer, and more, their thali will get even the non-vrat parties rooting for some sabudana papad!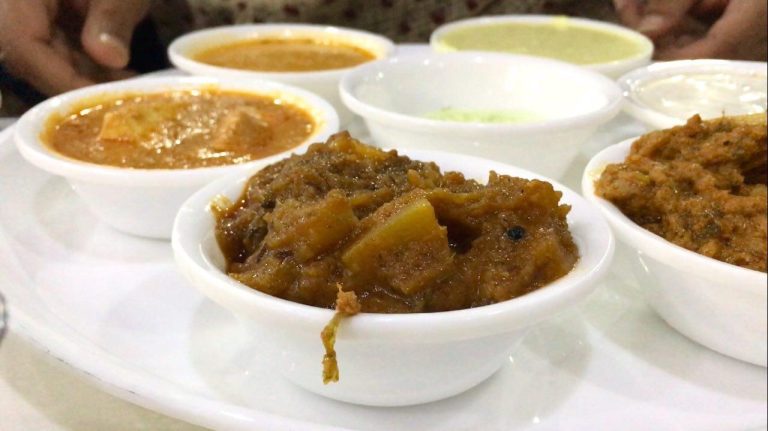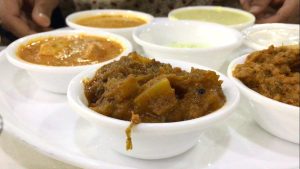 Haldiram's
Find your nearest outlet here.
Haldiram's makes life gorgeous for the vrat observing folk with a special menu that offers not only the classic thali combo but also zesty options like a Navratra special papdi chaat, aloo tikki, and the likes. Awesome or what?
Bikanervala
Find your nearest outlet here.
Bikanervala is all set to feed you a lavishNavratra Special falahari feast complete with special sweet and savoury snacks like aloo chips, badam lachha, dry fruits, Bengali sweets, and halwa. The festive menu boasts of Special and Deluxe Thalis in addition to falahari pakoras, tikkas, and chaats.
Nathu's Sweets
Find your nearest outlet here.
This iconic sweet shop too makes it a point to stuff everyone's faces with a delicious festive thali laoded with amazing falahari veggies, puris, and more.
Sagar Ratna
Find your nearest outlet here.
Loves for its soft idlis and fluffy vadas, the famous South Indian restaurant now brings it's A-game forward with a wide range of 'Navratra Special Vrat Ka Khana'. Indulge special preparations like Navratra Samak Idli, Navratra Dosa Meal, and the sinfuly yummy and loaded Navratra Deluxe and Executive thalis. *drools in Tamil*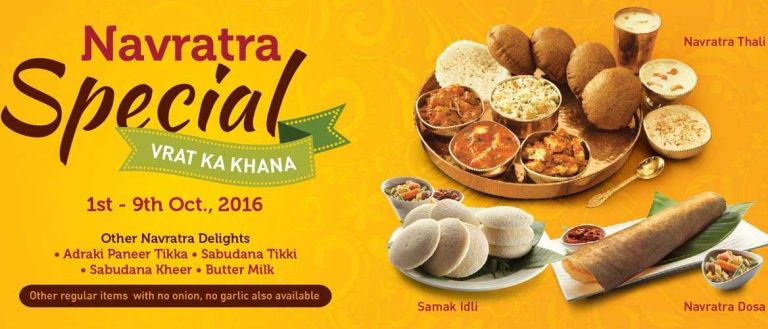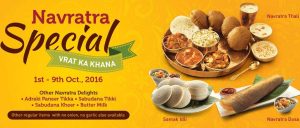 Image: Sagar Ratna
Kathputli
35, Defence Colony Market, New Delhi-49 | +91 9911729955
Regal Rajasthani eating meets a lavish Satvik feast at Kathputli. The Navratra thali transports you to festive heaven with its multi-course meal packed with fresh fruits, sabudana cutlets, delicious vegetables, kuttu paratha/samai rice and some decadent desserts to top it all.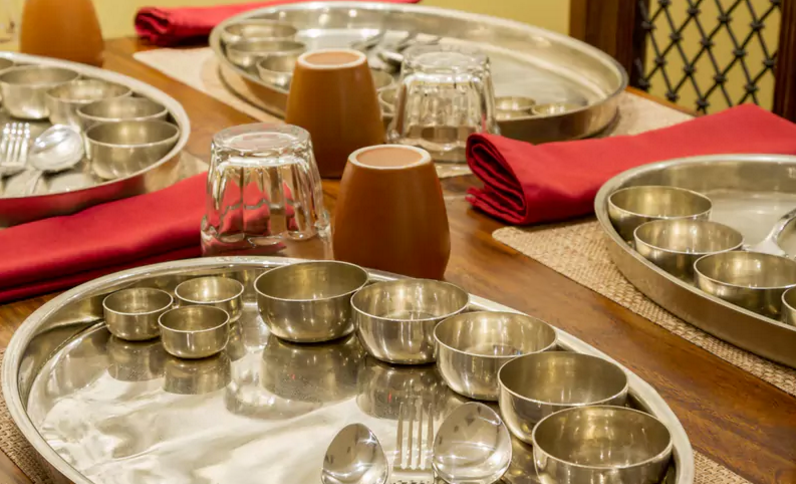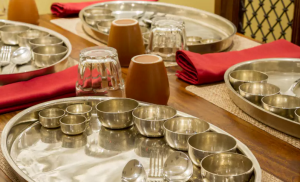 Gulati
6, Pandara Road Market, New Delhi-03 | 011 33105051
Though more famous for its kebabs and platters, this one does deserve a special mention when it comes to the Navratra thali. Their Navratra Food Festival comprises of a Navratra Khas Thali complete with sago cutlets, paneer tikka, and more.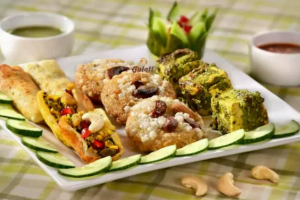 Image: Zomato
Feature Image: Gluttony Goddess