Best Internet Routers for Restaurants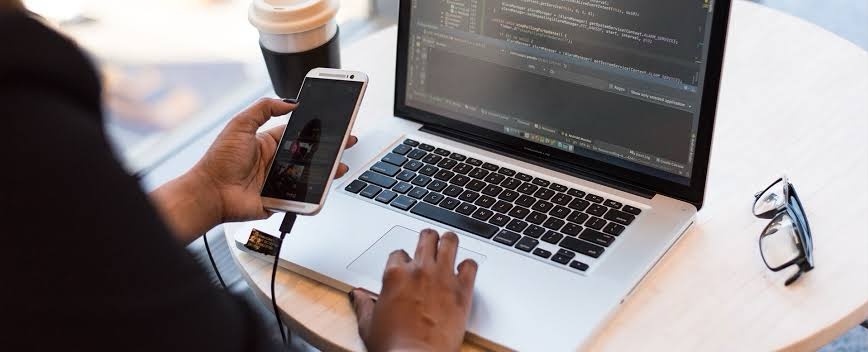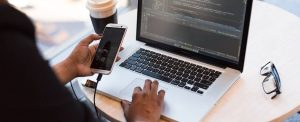 The Internet has now become an essential and fundamental thing everywhere, including and particularly in restaurants, irrespective of the nature of business you have. A router is needed to link different networks and route traffic between them quickly, efficiently, and reliably. Many fast dual- and triple-band routers that provide a wide variety of networks have enhanced in performance in recent years, which is useful if you operate a company where customers and employees have to connect to different networks, such as a restaurant.
 How to Choose the Right Router
Customers nowadays make sure that the restaurant or even the coffee shop they walk into has wifi, so it has become important for establishments to provide high-speed internet in recent years. Coffee shops and restaurants have evolved into areas where people can grab a fast snack or meal while continuing to work. As a result, any restaurant must have access to high-speed internet. Finding the right internet routers for restaurants is a difficult challenge. Before selecting a router, evaluate the degree of protection, whether the router can create a Verified Private Network (VPN), and how much bandwidth the router tries to cover, etc. With so many options to choose from, take a look at our list of best internet routers for restaurants that can be a good fit for your needs.
1. Synology RT2600AC
With the strong wireless capabilities of the Synology RT2600AC and the security-minded Synology Router Manager core, you can also get your network in order. This MU-MIMO presence in the router means that far more devices can connect at faster speeds, making it ideal for use in offices. The highly secured tools, such as intrusion detection systems, denial-of-service protection, and network management, would be appreciated by small businesses. The RT2600AC can also turn into a host server, hosting multimedia content that can be viewed by anyone in your workplace with additional multimedia add-ons. Files can be streamed from SD cards or USB storage devices with convenience. This router can also be used as a personal cloud server with sophisticated file storage features. This router is the highest in terms of synchronizing data through devices, sharing files with colleagues or clients, and backing up your devices for extra protection, making it one of the best internet routers for restaurants.
2. Netgear Nighthawk X4S
Because of its versatile 1.7 GHz dual-core processor, the Netgear Nighthawk X4S seems to be a more affordable choice that somehow still allows you to download 4K content while enjoying supreme Wi-Fi speeds of up to 2.53 Gbps. With 160 MHz connectivity, this router boosts the bandwidth and extends the Wi-Fi coverage for smartphones. Multi-User MIMO technology on the Nighthawk X4S enables it to transmit data across multiple devices at the same time without compromising quality. Your desk's Wi-Fi network will provide higher throughput to any MU-MIMO compatible device, allowing for more efficient downloads, easier streaming, and ultimately improved efficiency for your staff and customers, making it a valuable commodity as well as one of the best internet routers for restaurants.
3. Netgear Nighthawk X10ww
The Netgear Nighthawk X10 is the device for you if you need lightning-fast broadband connections. This advanced Wi-Fi router is the best media streaming router on the market. The X10 has 802.11ac/ad Wi-Fi, which enables incredibly smooth 4K streaming and seamless downloads. You will get maximum wireless speeds of up to 7.2 Gbps owing to amazing hardware besides a strong 1.7 GHz Quad-Core Processor and Quad-Stream technology. There is no need to be concerned about wireless performance as a result of this. Synchronized streaming is possible with MU-MIMO and 160MHz doubles Wi-Fi rates for smartphones. The Nighthawk X10 also has 4 main major active antennas that amplify Wi-Fi signals for increased coverage and throughput. More, when you buy this router, you receive 6 months of unlimited Amazon Drive backup–perfect for restaurants that need storage space for important documents and papers.
4.  Linksys AC1900
With the Linksys Max-Stream AC1900 Wi-Fi Router, everyone in the workplace can enjoy fast, reliable wireless internet thanks to Multi-User MIMO technology that delivers Wi-Fi to multiple devices at the same time and speeds. Simultaneously connect more than 12 devices including tablets, smartphones, 4K UHD televisions, and other connected devices using just one router. Dual-band Wi-Fi speeds up to 1.9 Gbps and four Gigabit Ethernet ports provide seamless connection experiences for the entire office. Plus, the AC1900 is equipped with Linksys Smart Wi-Fi software for easy setup. You can even use this router to control your Wi-Fi from anywhere and at any time. These amazing features make this one of the best routers for the internet for restaurants, making it an ideal choice for the best routers for the internet for restaurants.
5.  Netgear Orbi Pro AC3000
Free Wi-Fi has been one of the effective ways to encourage consumers to your small business, particularly for restaurants, in today's technological age. You can have powerful Wi-Fi to a 5,000 square foot space with the NETGEAR Orbi Pro AC3000 Business Mesh Wi-Fi network. Encompass your complete office or commercial space with a fast, safe, and easy-to-use Wi-Fi system and reap the perks of satisfied customers. Of course, when you're planning to offer free Wi-Fi, you would like it to be amazing, not yet another issue to deal with at your home or business. Your consumers can also get high-Speed internet even though they have a lot of devices connected thanks to Tri-Band Wi-Fi and Mu-MIMO. With more than 40 networks per unit and two integrated units, you can manage 80 network connections at once with this router system. Owing to specialized access portals for customers, staff, and owners, this router combines with your current Internet access and encourages everyone to use a common Wi-Fi network while maintaining different traffic.
6. Linksys EA6350
Small businesses need to be flexible to meet a wide variety of challenges. For a router that helps you rise to the challenge, check out the Linksys EA6350 Smart Wi-Fi wireless dual-band + router. Featuring wireless-AC technology, four Gigabit Ethernet ports, and USB 3.0, the Linksys Smart Wi-Fi Gigabit Router is made for the well-connected restaurant. Dual bands and two external antennas provide a robust, reliable wireless signal without annoying dead spots. Four Gigabit Ethernet ports provide fast connectivity to wired devices so traditional desktops and laptops situated near the router can enjoy superfast speeds. A USB 3.0 port provides handy access for transferring large photos, video, or data files across your network. 
7. Asus RT-AX88U
The Asus RT-AX88U features 802.11ax Wi-Fi technology for improved signal coverage with fast rates of up to 6,000 Mbps, making it a great choice for wide areas and crowded networks. It also enables your small business to use different devices more efficiently than many other regular routers thanks to its quad antennas and multiple LAN ports. Greatest of all, the router's AiProtection Pro, which again is driven by cybersecurity firm Trend Micro and safeguards your systems and data from security risks, offers business security for your company. It also operates with the Asus AiMesh Wi-Fi system, which integrates various Asus routers and provides efficient internet coverage.
8. Google Nest Wifi
Google's sleek, versatile router provides up to 2,200 square feet of Wi-Fi coverage and guarantees that signals remain unaffected whilst still traveling across places when on the phone. The device also offers security updates for new functionality, ensuring that the connections remain secure and stable at all times. One can conveniently set this up by using the Google Assistant app, which also allows you to link and control your network's gadgets. You can also use the app that tracks your speeds and protects your pin, among many other things. You can connect Wi-Fi points for an additional distance of internet coverage making this router ideal for small business users like restaurant owners.