Best Healthy Cooking Oils In India  
Cooking oil is a vital and basic ingredient in any Indian dish. Whether it is a serving of mixed greens or main course, oil is used for cooking and to add flavour to your food. However, picking the correct cooking oil can spare you from heart infections, cholesterol blockages, stoutness and processing issues. So, here are 6 best cooking oils that can be used to prepare finger- licking dishes in the Indian cuisine!
1.Fortune Oil
Fortune is a household name in India. They believe that a healthy lifestyle starts in the kitchen. Their range of cooking oils (Sunflower, Soya Refined, Rice Bran, Mustard, and Olive etc) not only cater to a host of cooking requirements but makes food extremely healthy. Being rich in antioxidants and hearth friendly fatty acids, the oil has an excellent health value.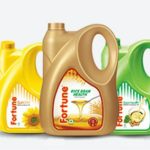 2.Saffola Oil
The brand has to offer various cooking oils named, Saffola Total, Saffola Gold, Saffola Tasty and Saffola Active. The brand provides best in class quality and best advancement in heart care. The brand involves multi seed Technology, The Nutri Lock Technology, Losorb Technology and Antioxidants in its products. The products are 100% healthy for everyday use.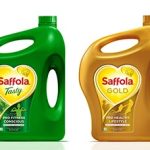 3.Sundrop Oil
Sundrop Oil ensures Health, Taste, Lightness and Vitality in its oils. The products are 100% pure and offer goodness of vitamins and essential nutrients. The oils give good taste and they are easy to digest. The range includes Sundrop Superlite Advanced, Heart, Goodlite, Olivea, Nutrilit, Nutrifit, Lite, Heartlite, Superlite and Slimlite.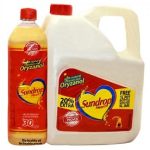 4.Nature Fresh Oil
The brand presents many variants in cooking oil such as Refined Soybean Oil, Refined Sunflower Oil, Kachi Ghani Pure Mustard Oil, Nature Fresh Shakti, Refined Palmoelin Oil and Olive Oil. The oils are lab tested and very light.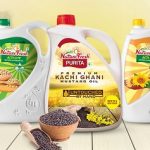 5.Dhara Oil
Dhara offers various range in cooking oils, such as Dhara Health, Rice Bran Oil, Refined Cottonseed Oil, Refined Soybean Oil, Refined Vegetable Oil, Refined Mustard Oil, Kachi Ghani Mustard Oil, and Groundnut Oil. The oils make the food tastier and healthier. It is the brand of purity, freshness, taste and value for money.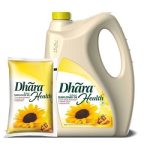 6.Sweekar Oil
Sweekar brand of cooking oil offers multiple varieties of cooking oils for its consumers like the Soybean oil, Olive oil, Sunflower oil, Ground nut oil and some other.