The Best Cold Pressed Juices To Score In Delhi
Summer is here and everyone is busy getting in shape to show off some muscle at the poolside. They are better than tetra-packs and blended juices because pressed juices are extracted using hydraulic pressure and not by blending or grinding and the nutritional content therefore remains intact. Cold-pressed juices are the closest one could get to have pure, raw and fresh juice. Here are a few cold pressed juice stops in Delhi to get your health on.
Omaxe Gurgaon Mall, Sohna Road, Gurgaon | +91 8800330489
U79/12 DLF Phase 3, Gurgaon | 011 33105229
Grab a healthy salad and delicious cold pressed juices on the go from the Coldpress Company in Gurgaon. The outlets are tiny and we suggest that you have your order either to go or delivered (yes, they do home deliveries). Apart from the gourmet salads and juices you can also indulge in an array of healthy meals as well.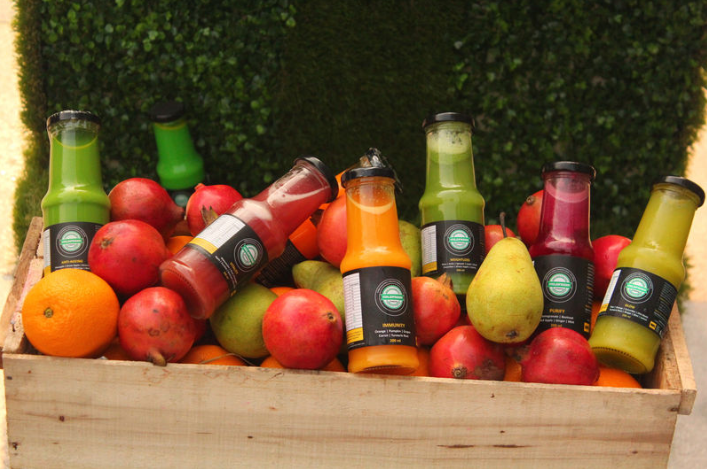 1st Floor, Opp. Croma. Saket, New Delhi-17 | + 91 9717412218
"Don't drown your indulgences, drink your ANTIDOTE". These are the words that the new cold-pressed juice brand Antidote's founders want you to swear by. With an option to customise a cleanse according to your needs, you can create your own Antidote. Even if you're diabetic or have heart issues, you can let them know and they'll tweak it for you.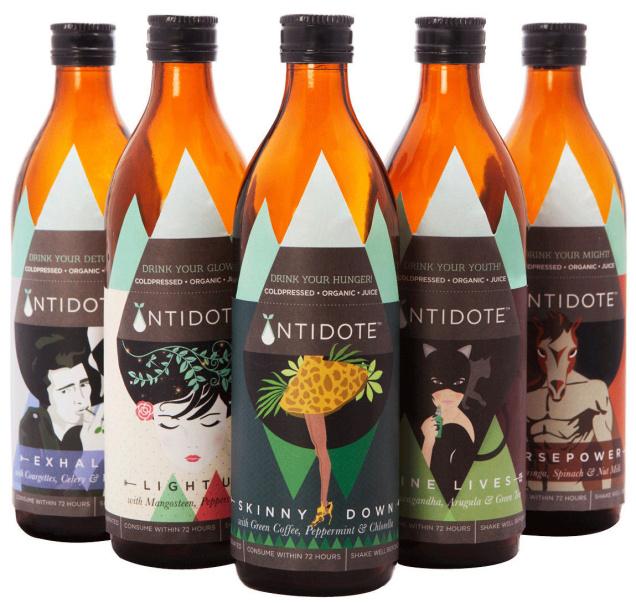 Order here.
With a wide choice of about 30 juices, Juice Up is extremely affordable and convenient. It offers a blend of various healthy ingredients including nuts and honey. Juice Up offers juices like Nutty Buddy, which has cashews, vanilla, cinnamon, honey and water. You can blindly place your finger at any one flavor here and never go wrong.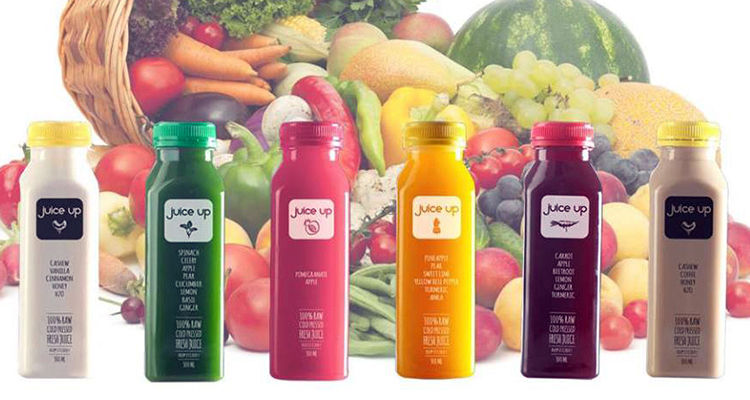 Their goal is to keep you 'RawKing' (get it?) and healthy. They have cleanse plans that include an Advanced Cleanse, a Standard Cleanse, a Cleanse Commitment and a Semi Cleanse (depending on your will power). Their choice of names for the concoctions are unique like the Samurai, Ninja, Gladiator, Olympian and Midas. They also offer 100% Vegan and 100% Gluten-free juices. We bet you can't wait to try their samurais and ninjas!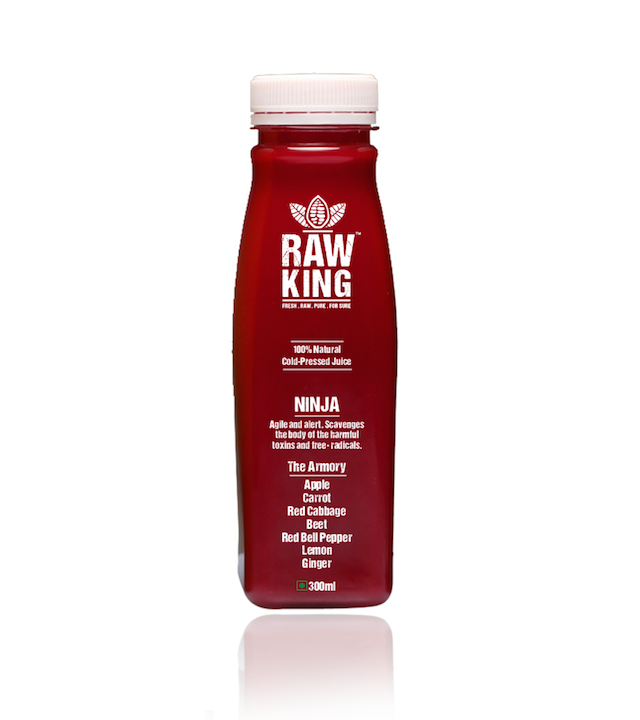 011-26658527; +918860090106
These are 'Cold-Pressed Craft Juices' that claim to be 100% pure and natural with absolutely no additives. Their range of juices has delicate and exceptional flavour notes with fresh fruits and vegetables. Their range of active, bounce, pump, charge, soak and jolt juices promise to improve skin and hair, regulate digestion and remove toxins.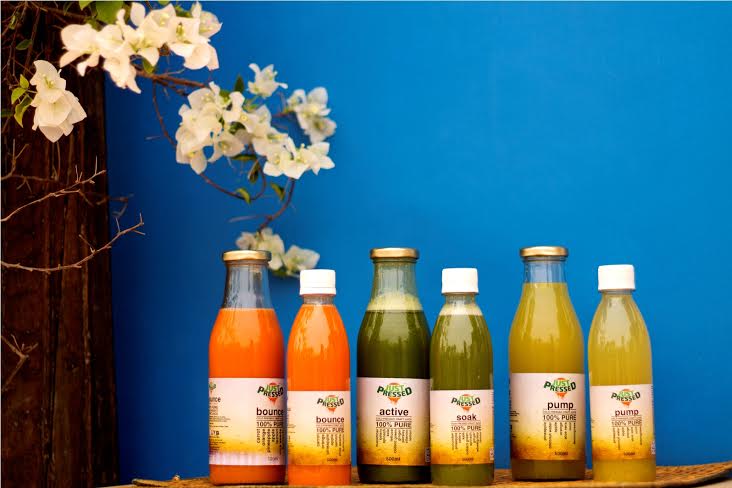 Get it here.
RAW Pressery offers fruit and vegetable-rich detox cleanse ranges as well as raw bundles that aim at fortifying different body functions like energy, metabolism, et al. the latter comes in bundles of four to five bottles for a complete health punch. You can even order individual bottles.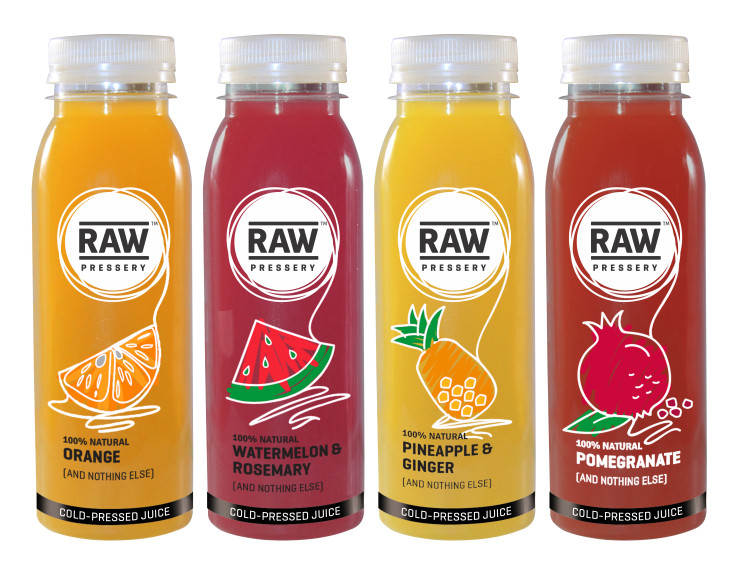 Order here.
Salad Days offers a range of 100% pure, raw and unadulterated juices, detoxing with the help of cold-pressed raw juice helps to get rid of bloating and cleanses your system. The juices and their fresh ingredients nourish and energise you and also help you lose weight.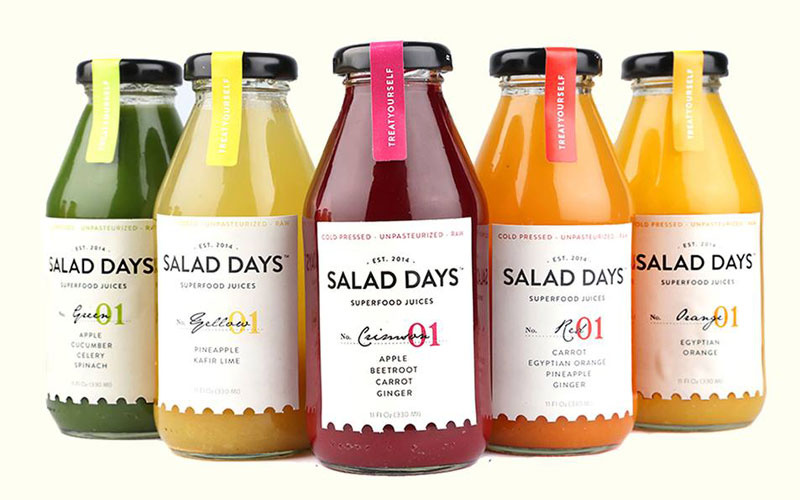 Sector 53, Golf Course Road, Gurgaon-122018 | 0124 2578620; +91 9958722666
The start up focuses on getting everybody a sumptuous portion of breakfast to start the day with. And what's a breakfast without some refreshing juice. Pick from delectable and fruity flavors like mango, apple and citrus to kickstart your day.
Order here.
MyGreens aims at giving everybody a chance at a healthy and wholesome life. The brand does not create juices, they create a "super-fuel mix" made of fruits and vegetables that are cold pressed to give you the right balance of healthy nutrients.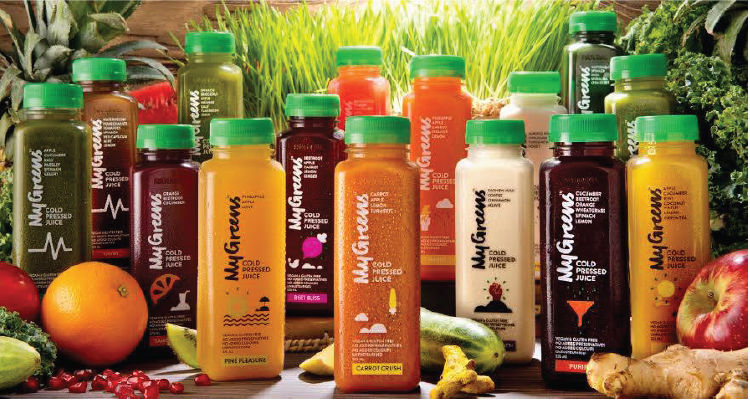 Get it here.
More than eating healthy, Shuddha focuses at cleansing the body, fortifying the immune system and buffing it up against illness and diseases. The range of seven cold pressed juices aim at different functions like activating, energizing, hydrating and more.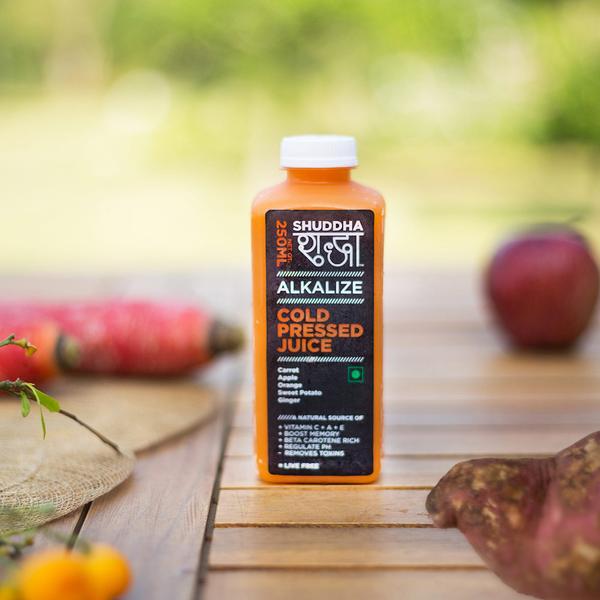 Sector-10, Noida-201301 | 011 33107946
Gorge on some amazing healthy juices, milks, superfoods and delicious puddings and get your health game on like a boss. Subscribe to their health-laden plan and take your pick from an awesome range of sumptuous options.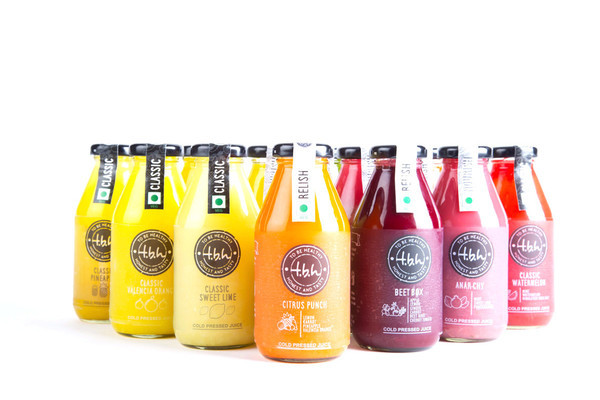 T-24, Cyber Green, DLF Phase 3, Gurgaon-122001 | 011 33107920
Team Zoe has worked with some eminent nutritionists and food technologists to come up with the seven cold pressed juice recipes. These juices fulfill the body's nutritional requirements with just one bottle a day.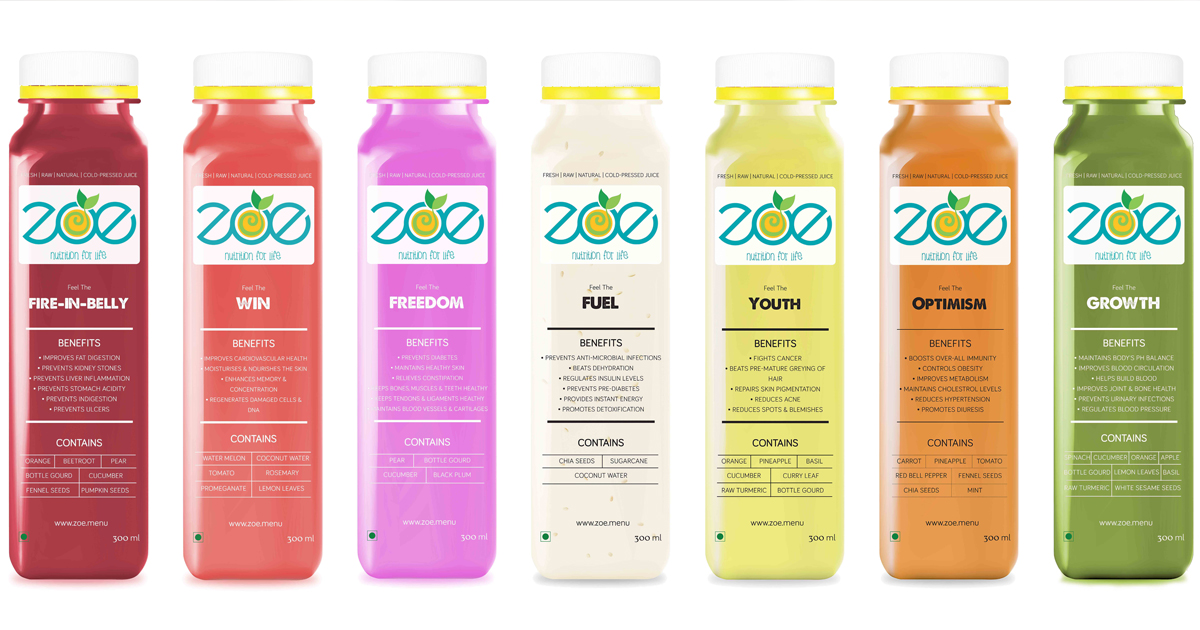 DLF Phase 3, Gurgaon-122001 | +91 9821706223
Step up your health game in the yummiest way possible with First Eat. The healthy food establishment offers three kinds of fresh juices, each of which aims at refreshing, nourishing and energizing.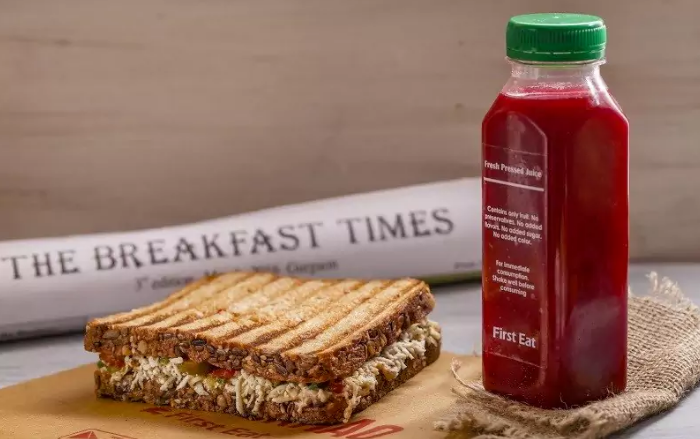 113, Ground Floor, 114 E, Sushant Lok Shopping Arcade, Sushant Lok, Gurgaon-122002 | 011 33107860
A delivery service that specializes in healthy grubs and beverages, FRSH.com – as the name suggests – brings you a refreshing range of concoction to get your health game going.
Shop 6-A, B Block Market, Sector 53 | 011 33106180
Culinate has curated a number of specials from global cuisines spanning across French, Mexican, Italian, Turkish and many more. The place offers some delicious salads, soups and sandwiches, which they'll deliver at your place, as this is solely a home delivery service.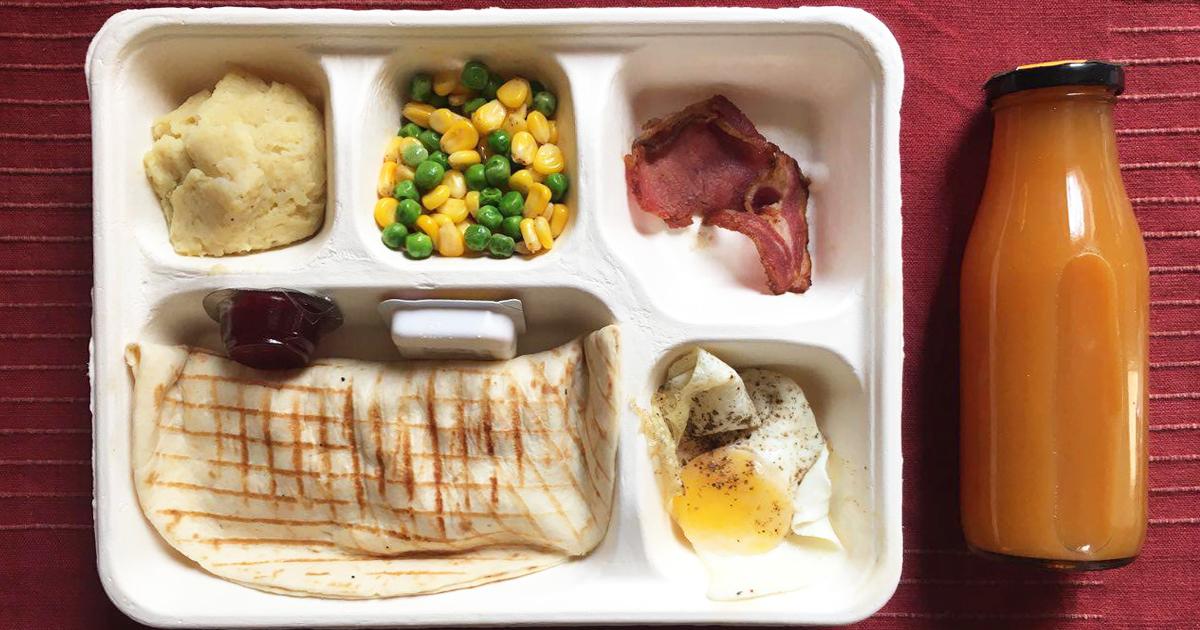 Find the nearest outlet here.
Get delicious and healthy meals delivered right at your doorstep with this food delivery service. Nutritious Nation offers a host of healthy bites like yummy breakfast bowls, salads and gourmet sandwiches to be paired with an array of absolutely delish juices.
+91 8588824597
Detox, fuel up, purify and much more with Raw Leaf's fine range of cold pressed juices. With a healthy potpourri of greens and fruits, these juices are just what you need this season!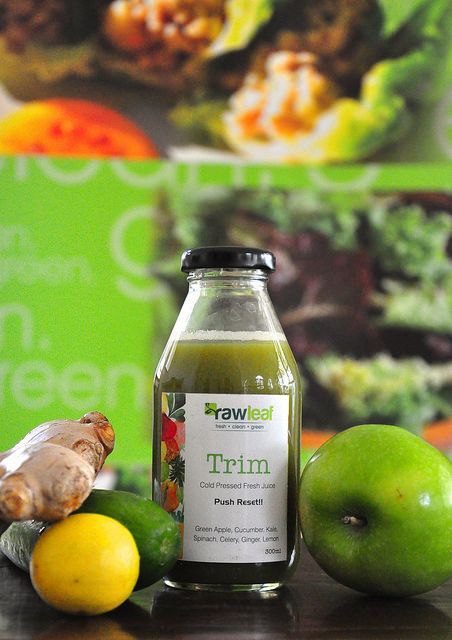 Feature Image: TWOSIX Wellness