Best Bread Makers In India Priced Below 10000
Are you searching for the Best Bread Maker available in the market? Certainly, there are so many options to choose from and also so many places where you can purchase. But what if you get confused about which product to buy. We have picked up the Top 5 Best Bread Maker available in the market.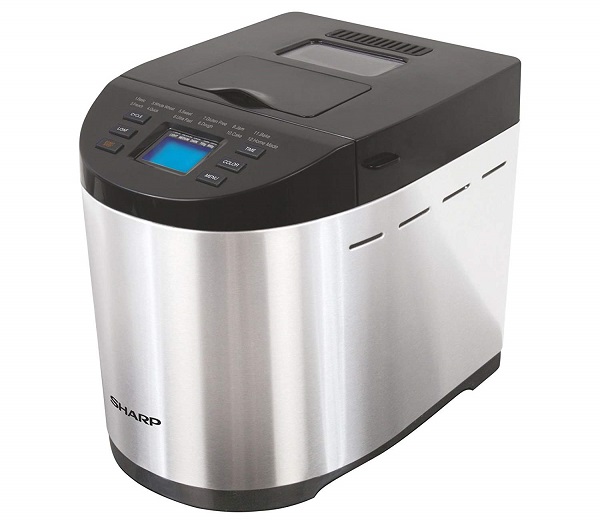 Specification
Beautiful stainless-steel body/housing with soft-touch buttons; backlit LCD display atop

Comes with 12 program menus including Basic, French, Whole Wheat, Quick, Sweet, Ultra- Fast, no-Gluten, Dough, Jam, Cake, Bake; Home Made

Loaf size options of 1.5lb (680 g) or 2lb (900 g)

Adjustable browning control, Light, Medium or Dark

Fully automatic function from kneading to baking, keep warm to automatic fruit; nut dispensing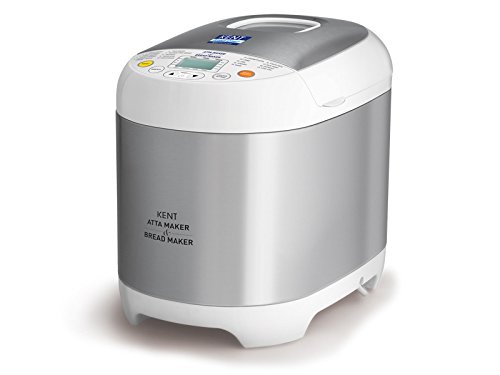 Specification
The user-friendly design of the appliance makes it easy to operate and its detachable components make it easy to clean and store

Kent atta and bread maker makes it convenient to make chapattis and puris with its automatic mixing and kneading

The automatic operation of the Kent atta and bread maker makes kneading a hygienic process as there is no requirement to touch the dough with bare hands

Customise ingredients by using different types of flour and treat yourself to delicious, healthy varieties of bread such as Brown, Wheat or French Bread

1 Year Warranty

Power: 550 watts

Includes: Aata bread maker, Kneading panel remover, Measuring cup, Measuring spoon and Instruction manual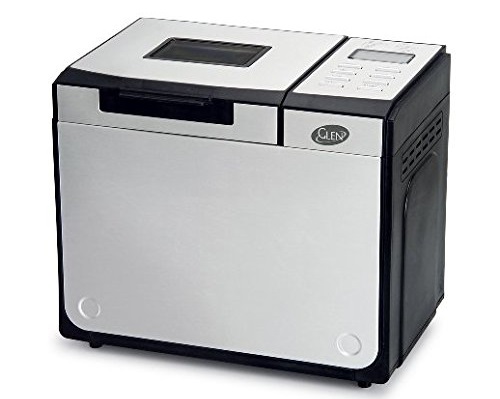 Specification
Fully automatic kneading and baking operation and 3.5 liter/700-1000 gram bread

12 settings for different king of breads, detachable baking pan and electronic control panel

Choice of 3 crust settings and an audible tone signals time to add mix-ins such as nuts or fruit

Keeps the bread warm up to 1 hour, memory function up to 10 minute help in power failure, cool touch housing with an easy lift lid and viewing window

Detachable baking pan and electronic control panel

Warranty: 1 year on product and 2 years extended warranty

Power: 615 watts

Includes: Bread maker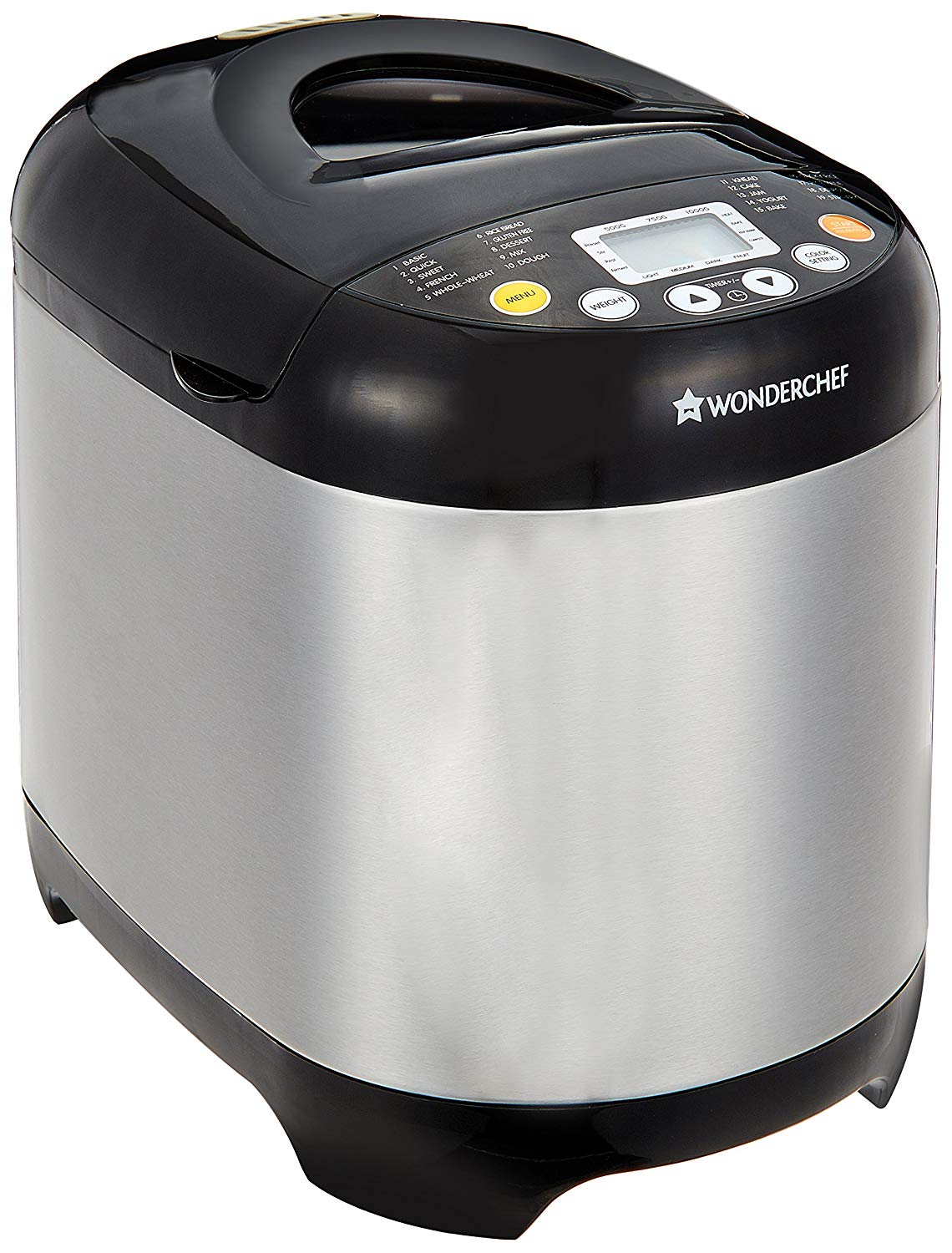 Specification
Healthy, nutritious bread for your entire family

Stunning looks, steel matched with classy black

Simply add the ingredients and choose any option using touch-pad controls

It takes care of the rest including kneading of dough

Warranty: 2 years on product

Power: 550 watts

Includes: Bread maker, Measuring Cup, Measuring spoon and Hook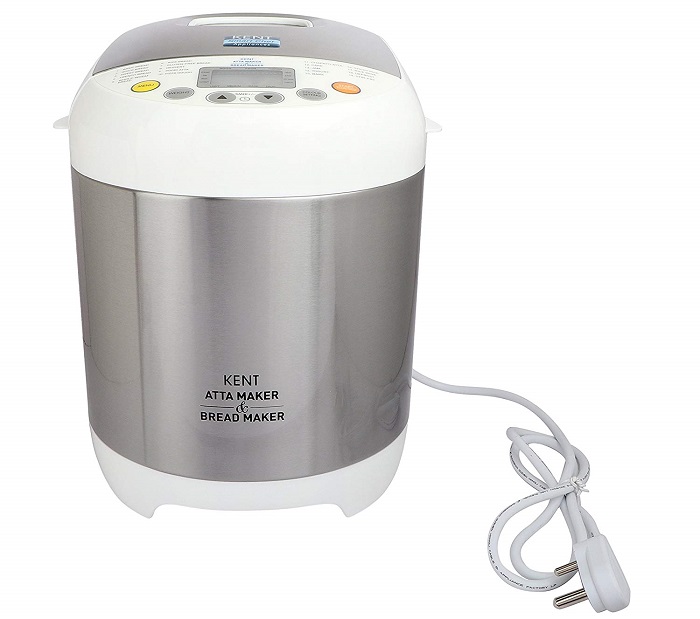 Specification
Kent Atta Maker & Bread Maker€S 19 Program Menus Make Cooking Quick And Easy, So That You Can Make Chapattis, Pooris And A Variety Of Breads By Just Selecting The Right Menu.

Kent Atta & Bread Maker Makes It Convenient To Make Chapattis And Puris With Its Automatic Mixing And Kneading.

The Automatic Operation Of The Kent Atta And Bread Maker Makes Kneading A Hygienic Process As There Is No Requirement To Touch The Dough With Bare Hands.

Customise Ingredients By Using Different Types Of Flour And Treat Yourself To Delicious, Healthy Varieties Of Bread Such As Brown, Wheat Or French Bread.

The User-Friendly Design Of The Appliance Makes It Easy To Operate. Its Detachable Components Make It Easy To Clean And Store.