7 Best 3 Litre Pressure Cooker online India 2019
The pressure cooker is one of the most common cookware which presents in almost all Indian kitchens. Pressure cookers are easy and handy to use, maintain and clean. Since the pressure cookers provide a sealed environment, there is no loss of flavor and moisture in evaporation. Here are perfectly curated Best Pressure Cookers from which you can select the best pressure cooker to cook different kinds of rice dishes and cook food as quickly as it can get.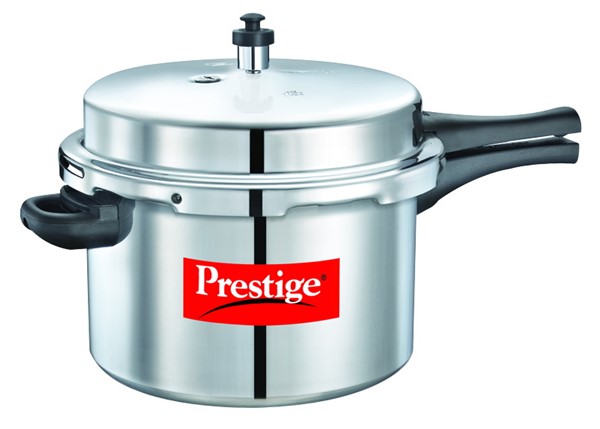 Specification
Content: Prestige Popular Pressure Cooker 3 L
Net Quantity: 1 Unit
Made from high-quality virgin aluminium
Comfortable handles for easy grip
Compatible with gas stove
Metallic safety plug and gasket release system for peace of mind
Colour: Silver, Material: Aluminium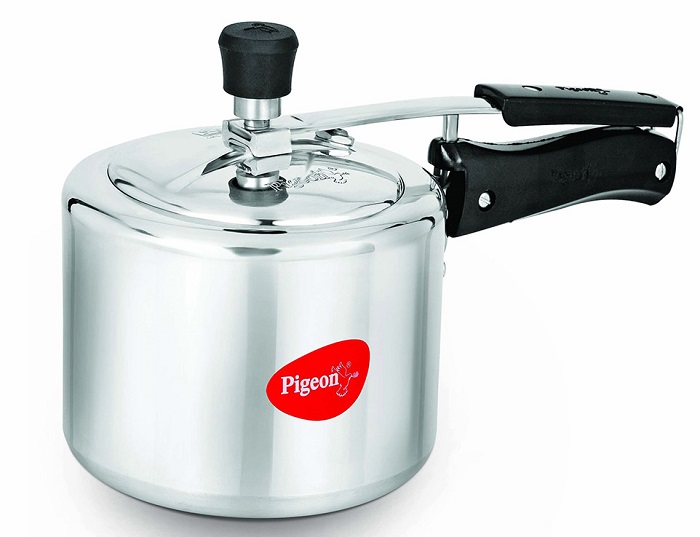 Specification
Made from High Grade Virgin Aluminium confirming to IS 21:1992 standards
Ergonomic user friendly handle for better and safe gripping
Precision weight valve for increased safety
Presence of metallic safety plug in the lid
Presence of Nitrile Gasket conforming to Food Grade standards
Color: Silver, Material: Aluminium
Package Contents: 1-Piece Pressure Cooker with Inner Lid (3 Litres)
Warranty Information: 5 years on product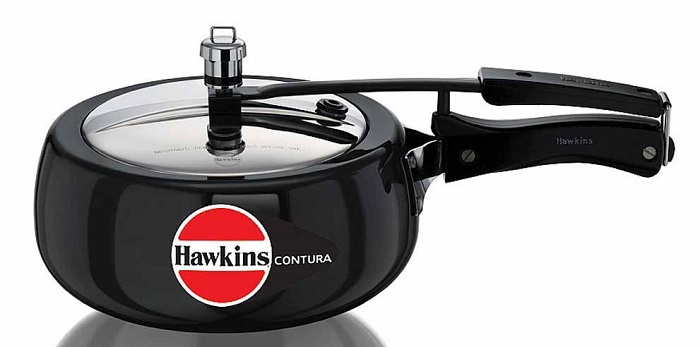 Specification
Hard anodised body with stainless steel lid
Gas Stovetop Compatible
Black body heats faster
Does not corrode or react with food
Stays looking new for years
Curved body for easy stirring
Better visibility of food
Easier removal of food
Warranty: 5 years manufacturer's warranty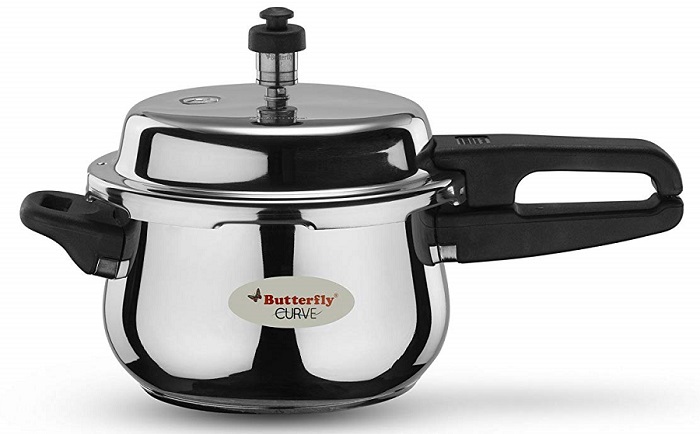 Specification
Ergonomically and Aesthetically designed, easy grip, stay cool handle
Handle with special lock arrangement for uni-directional rotation
Specially formulated food -grade rubber gasket for longer life and Gasket release system for safety
Fast and energy efficient cooking
Precisely designed weight set for fast cooking
Thicker base for rapid cooking and even pressure
Peel proof, induction compatible base
5 year warranty on product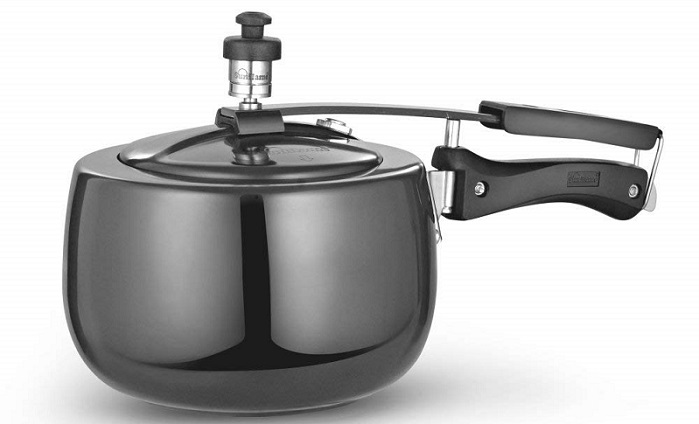 Specification
Induction base suitable for induction as well as gas cooking
Body and lid hard anodized – surface harder than steel
Highly durable, scratch and stick-resistant
Stainless steel brackets
Extra durable synthetic rubber gasket
Fuel efficient and anti-bulging base
Specially designed pressure regulator
Package Contents: 1-Piece Pressure Cooker with Lid and Handle (3Litres/360ml)
Warranty: 2 year on product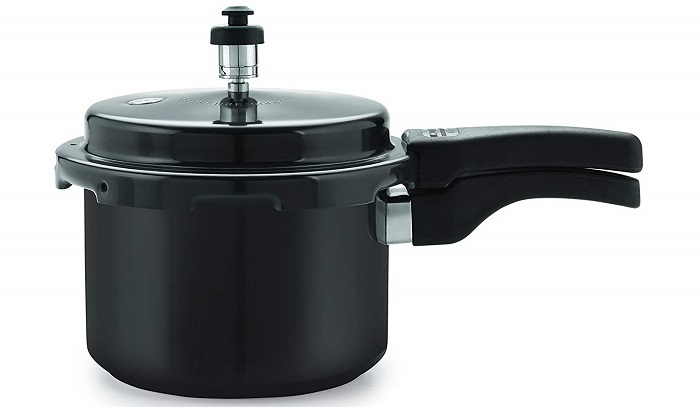 Specification
Made from special quality aluminium, Nutrients and vitamins are retained
Extra strong and durable, Black glossy exterior finish, easy to wash
Cost effective, fuel saver, Cooks whole meal in minutes
Ideal for rice, vegetables, pulses, pulav, pasta and many more
Weight valve assembly and vent tube
Color: Black, Material: Hard Anodised Aluminium
Ergonomically designed stay cool handles and comes with cooker lid with handle, gasket, whistle and warranty card
Warranty: 3 years on product
Lid will get smooth after 2-3 uses. Rubber gasket will get soften after 2-3 use of pressure cooker on gas stove.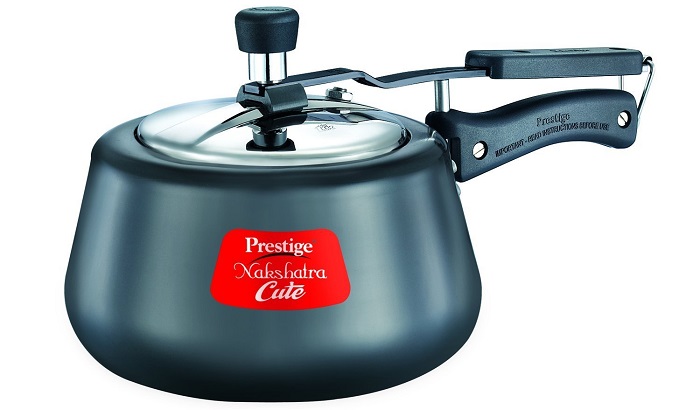 Specification
Comfortable handles
Induction and gas compatible
New weight valve
Aesthetic design