Benjarong's Royal New Year celebration is mouth-watering!
Singing a song so sweet this Songkran.
Thai New Year celebrations have always been very grand at Benjarong. We happened to go to the restaurant this time and we were in for a royal affair. If you've ever longed for a holiday at Thailand, you can make your first pit stop at Benjarong because the food here is as authentic as it can get.
Brand Chef, Mr. Ramkumar gave us an insight into Thai culture and the close relationship between Indian and Thai food.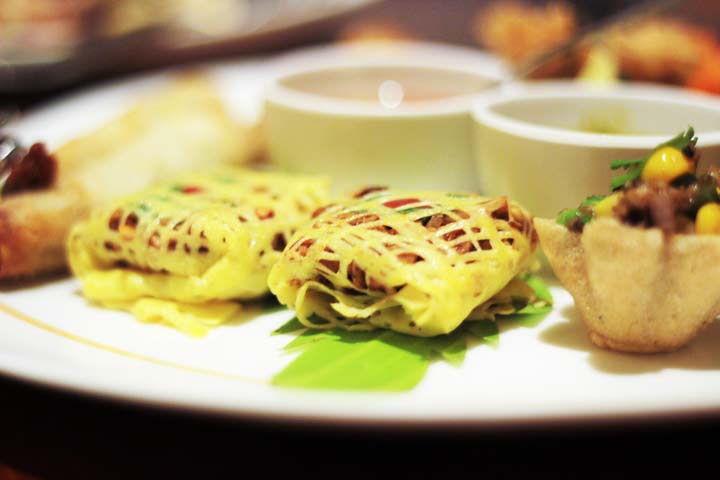 When they said, fit for the king, they really meant it.
The chef decided to kick things up a notch by introducing some new mocktails into the menu. Dragon berry and Thai pears were given to us first. The dragon berry drink is berry bliss. You may have just entered the restaurant braving the heatwave outside, but one sip of this genius is all it takes to make you forget all about that. Thai Pears have crushed litchi and pears with a hint of lemongrass. These mocktails couldn't have been introduced at a better time.
The wonderful aroma of Yum Goon Chiang, a very comforting prawn soup, reached our table before it did! It was served piping hot and spicy.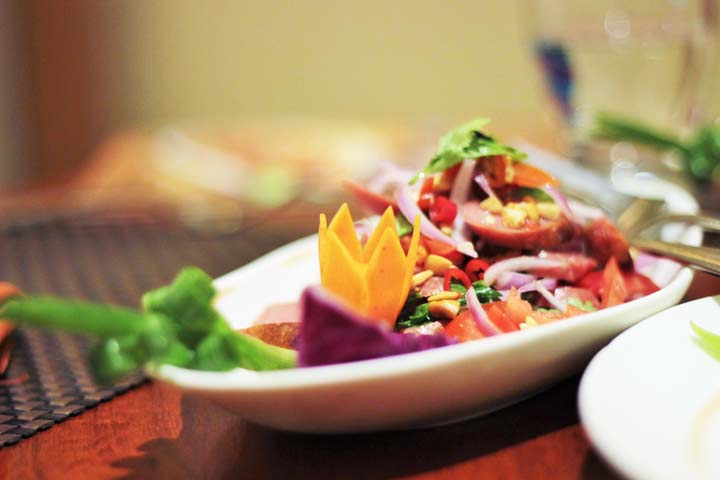 Lah Thiang is a fresh sausage salad that was power packed with flavour. Tung Tong is an absolutely adorable looking little rice paper wrapped appetizer that will just break your heart to eat it. But it tastes so divine that you may just go right ahead with your eyes closed! We also sampled some rice tartlets that had chicken and Thai herbs. The egg net omelette carried in it, minced chicken and prawn. Crab meat patties were deliciously crisp and light. We also had some traditional chicken skewers and prawn spring rolls. While the names of these dishes may be familiar, they tasted entirely different as they were garnished with authentic Thai herbs.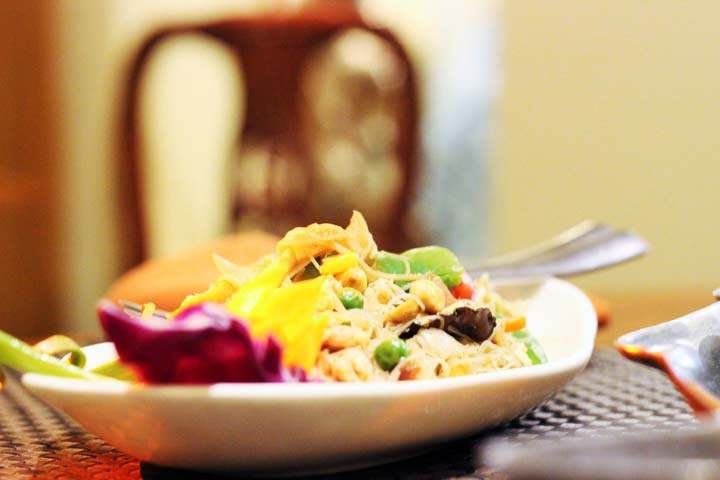 The main course had us ogling at it simply for the beautifully coloured presentation of the food. Thai food carvings found its way on to the plates here. Pla Kapong Nung Siew, which is the red snapper fish, was served in a fish-shaped platter. Kaeng Massaman Gae, lamb curry, was served with jasmine rice. The rice is soft and went really well with the lamb. The lamb was juicy and tender. We were also served some special transparent noodles that had a subtle hint of coconut milk. A warm glass of lemongrass tea was served to wash it all down.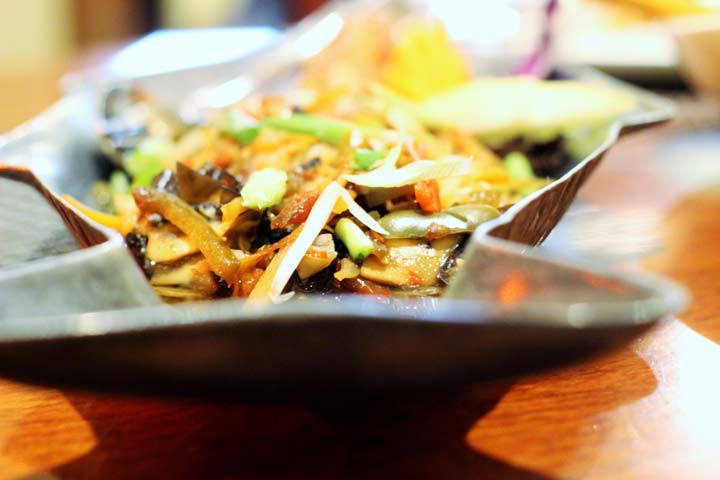 Khad niew moon and Pang Ji were brought as desserts. Had we not tasted this for ourselves, we would've been scornful about having sticky rice for dessert. But this complemented by the freshly cut mangoes, was quite the treat.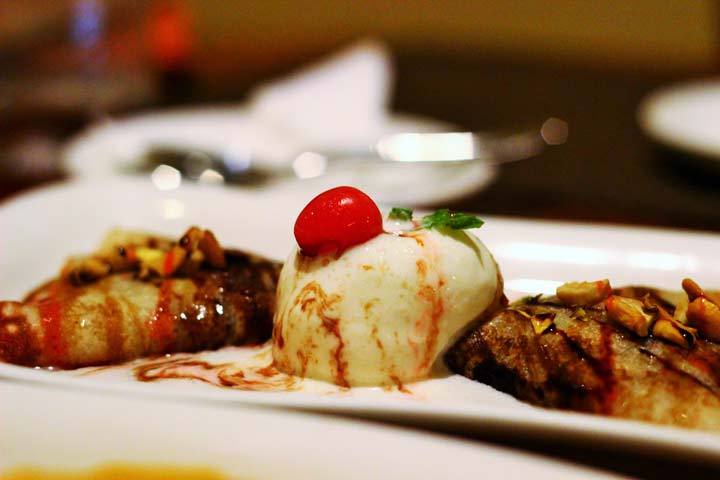 Let's talk about Pang Ji. Made with coconut and banana, this pancake is served with ice cream and a hint of strawberry. Fruity-licious heaven awaits.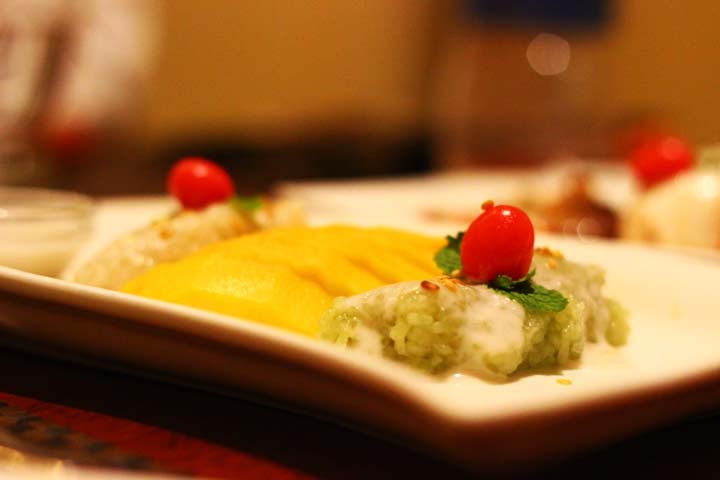 From India to Thailand with each mouthful – Benjarong!
Royal Thai cuisine is open for reservations for lunch and dinner from the 15th of April till the 3rd of May 2015.
Benjarong is located at No. 146 TTK Road, Chennai. Reservations for the Festival can be made at 24322640.