#BengaluruRoundUp: For The Love Of Good Food, Chocolate And Beverages This Weekend
Bengaluru, the weekend is here. Tired of going to the same old pubs and restaurants, and looking for some excitement? Of course, it has to involve food, we get that! From workshops, and chocolate tours to music-filled sunday brunches, and food festivals, here's what Bengaluru has in store for you this weekend.
If you have an event that we missed or would like us to cover, send us an email to editors@hungryforever.net and we'll see what we can do!


Is standing by the roadside and devouring delectable local food something you find yourself doing often? We have good news! Talking Street brings the best of local food together at the Autumn Food Festival. Indulge in delectable food and beverages such as hot capsicum bhajjis, chukku coffee, hibiscus tea, and 99 types of dosas, to name a few.
Date: 18th November | Time: 5:30pm onwards | Where: Diamond District


Witness the 15 restaurants of The Collection @ UB city come alive this weekend. Head over and treat your tastebuds to a variety of cuisines.
Dates: 19th & 20th November | Where: UB City | Time: 1pm onwards
Are you a true chocoholic? If you answered yes, you're in for a treat. Jus' Trufs brings you India's first ever exclusive & unique Chocolate Tour. From learning how to temper chocolate to creating your own truffles, you can experience it all.
Date: 19th November | Time: 3pm – 5pm | Cost: INR 2100


Join Urban Solace as they celebrate their 7th anniversary. Indulge in the English breakfast platter, or their home style stuffed parathas. They say the early bird gets the worm, not in this case. There's good news for those of you who appreciate those extra hours of sleep, their breakfast menu is avaiable all day long! And there's more, as a part of the celebrations, you get a 7% discount on your bill!
Date: 19th and 20th November | Where: Urban Solace, Ulsoor | Time: 8am onwards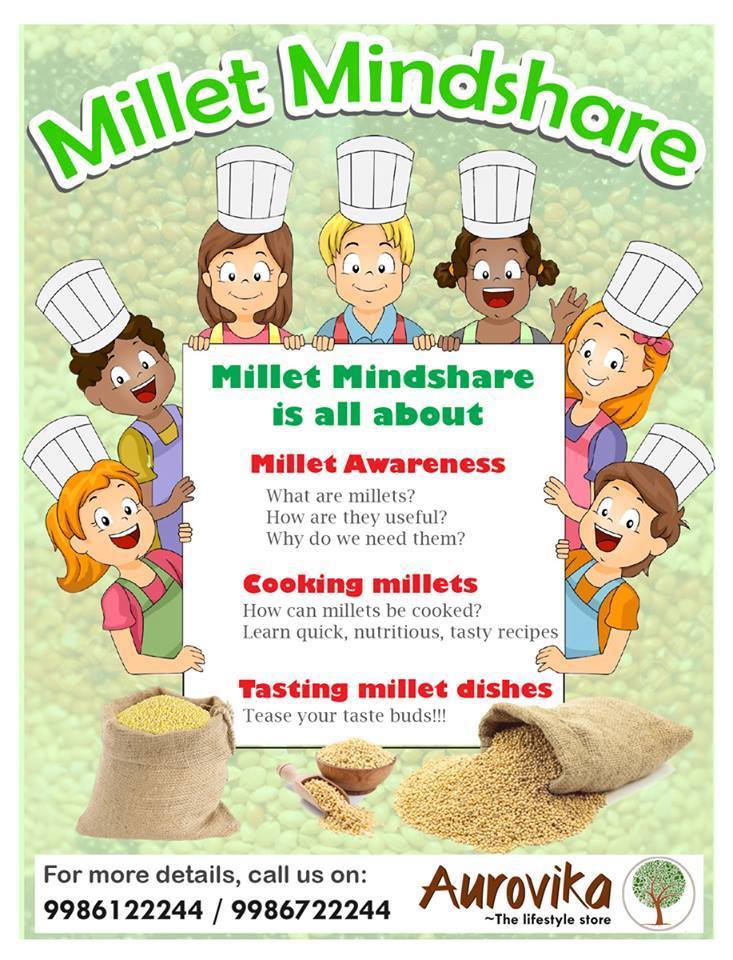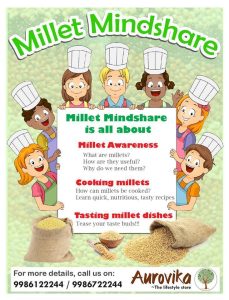 Join Aurovika this Sunday and learn the art of cooking with millets. The objective of this workhop is to introduce you to the world of millets, the benefits of eating millets and most importantly how to cook millets in order to enrich your meal with much needed nutrients.
Date: 20th November | Time: 2:30pm | Where: Aurovika, Jayanagar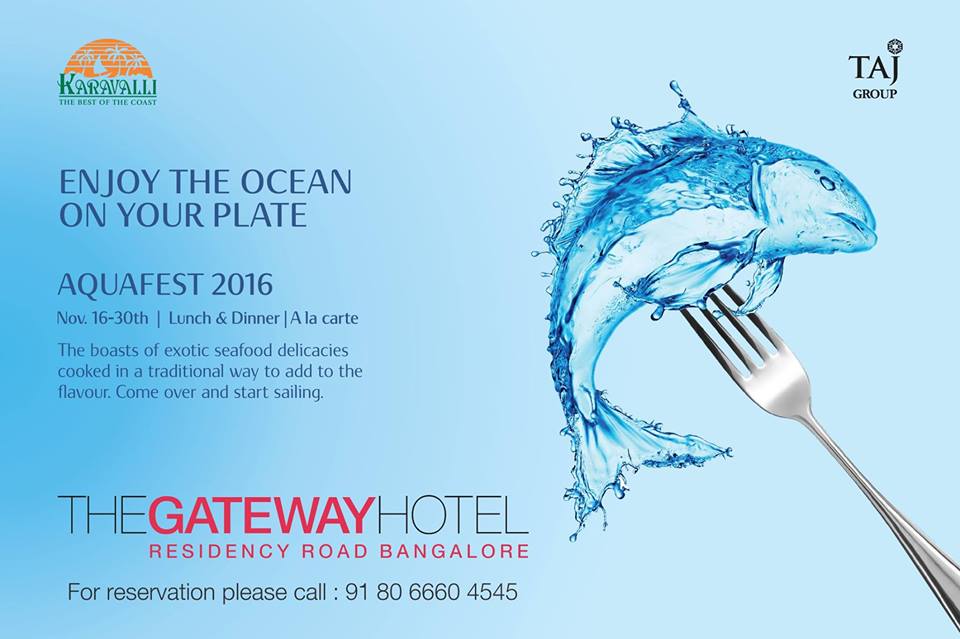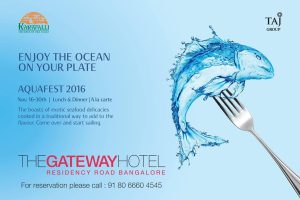 Are you a seafood lover? This is the event you do not want to miss. The Gateway Hotel is brining back it's much-awaited annual seafood festival – Aquafest. Head over for a taste of the culinary creations from the bunts of Mangalore, the Coorgs, the Malayalees, and the Portuguese of Goa, especially created from the wealth of local spices, red chilies, coconut, pepper, fresh fish, meats and vegetables of the coast.
Dates: Up to 29th November | Where: Karavalli, The Gateway Hotel | Contact: 080 66604545
Look Out For:


Join 86 creative minds of the International Institute of Hotel Management who look forward to taking you on a journey of food, fun and entertainment. These third year students alongside their supportive juniors, have put together a gastronomic expedition taking you through six different regions of the world, spanning across 24 different countries.
Date: 8th December | Time: 6:30pm onwards | Where: Whitefield