9 Bengali Restaurants In Delhi For The Best 'Maachh Bhaat'
The Bengalis are very passionate about everything thing that they like – sports, culture, literature and their sugary-sweet mother tongue. This zeal remains unmoved when it comes to their food.
The heady aroma of their Sorshe Maach, Maacher Jhol, the delicious Jhinga, and their sweet Mishti Doi are dishes that you can never get enough of. In Delhi, of course there is the much admired Bengali area Chittaranjan Park where you can find these goodies at every corner, however there are also other places around Delhi to enjoy this luscious cuisine.
Oh! Calcutta
Ground Floor, International Trade Tower, E-Block, Lala Lajpat Rai Rd, Nehru Place, New Delhi-19 | 011 3040 2415
9, Ground Floor, DLF Tower 8th Rd, DLF Cyber City, Sector 24, Gurugram, 122002 | 011 3310 5631
Oh! Calcutta platforms the very best of Bengali cuisine. The décor and the ambience of the place are elegant and sober. The dishes served here are authentic and their service is flawless. The Betki Fish, Bhuna Duck and the Steamed Mustard Fish are some of the 
m
ust try's.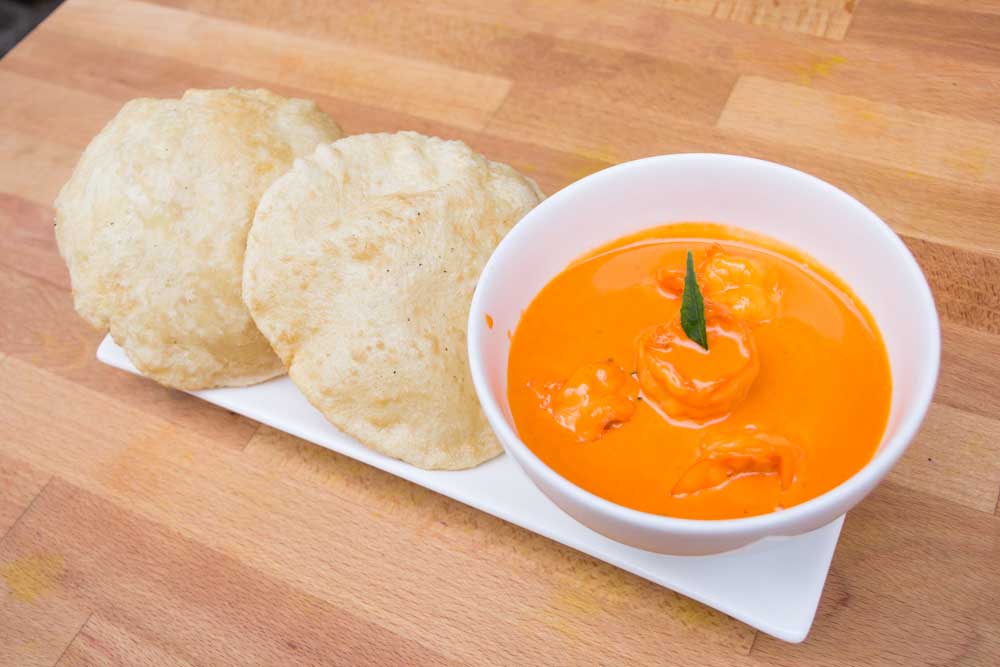 City Of Joy
Aravali Shopping Complex , Alaknanda, New Delhi, Delhi-19 
| +91 
8800348633
Nestled in a cozy nook of the Alaknanda market, City of Joy is another Bengali restaurant that focuses on food alone. Their décor is simple and their service is quick. Their cutlets are delectable and the Fish Kabiraji, Prawn Malai Curry and Jhinga Aloo Posto is divine too.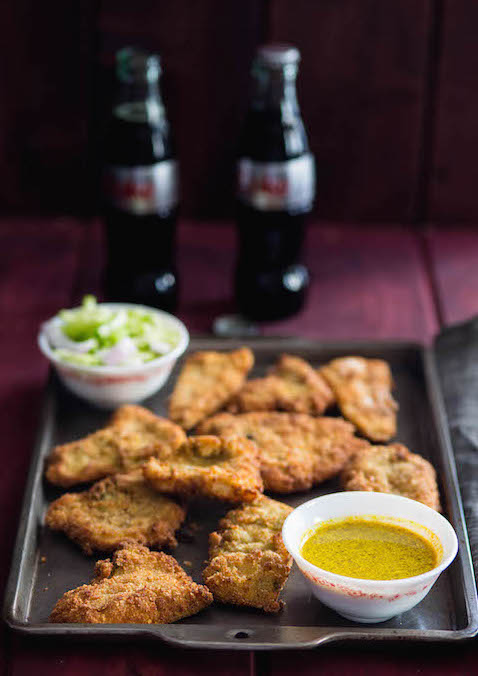 Maa Tara
Shop No: 45, 46, 47, Market No: 2, Chittranjan Park, New Delhi-19 | 011 26277029
It is hard to believe that this small eatery dishes out the best Bengali food in Delhi. They have a very small dine-in space and dhaba like ambience and also offer home delivery. You must try their Doi Mach and Chingri Malai Curry.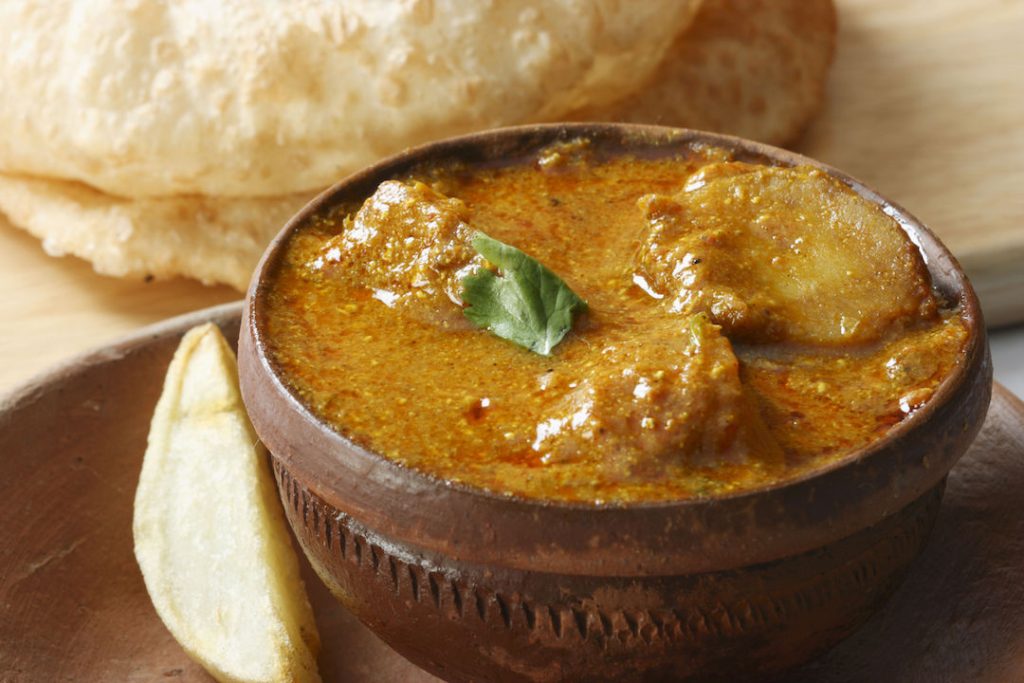 Bijoli Grill
3, Hailey Road, Banga Bhawan, Barakhamba Road, New Delhi-01 | 011 23321233; +91 9811111030
Shop 156/143, Good Earth City Center Mall, Sector 50, Gurgaon | 0124 4530644; +91 8506002255
Dilli Haat, INA, New Delhi-16 | +91 8506070451; +91 8506002255
Delhi is full of small wonders and this place is one such gem. Bijoli Grill is one of the most popular and oldest caterers in Kolkata hence you can expect the very best from them. They offer authentic Bengali cuisine that is high on taste and quality. Their Spl. Bengali Thali and Crab Chilli should be tried.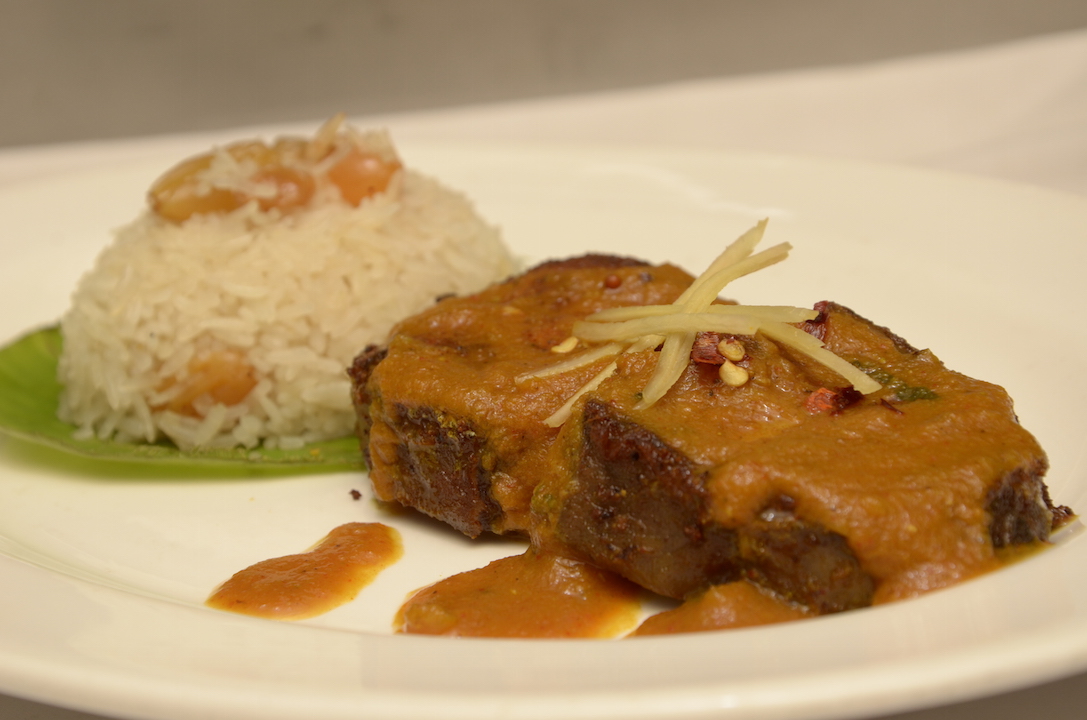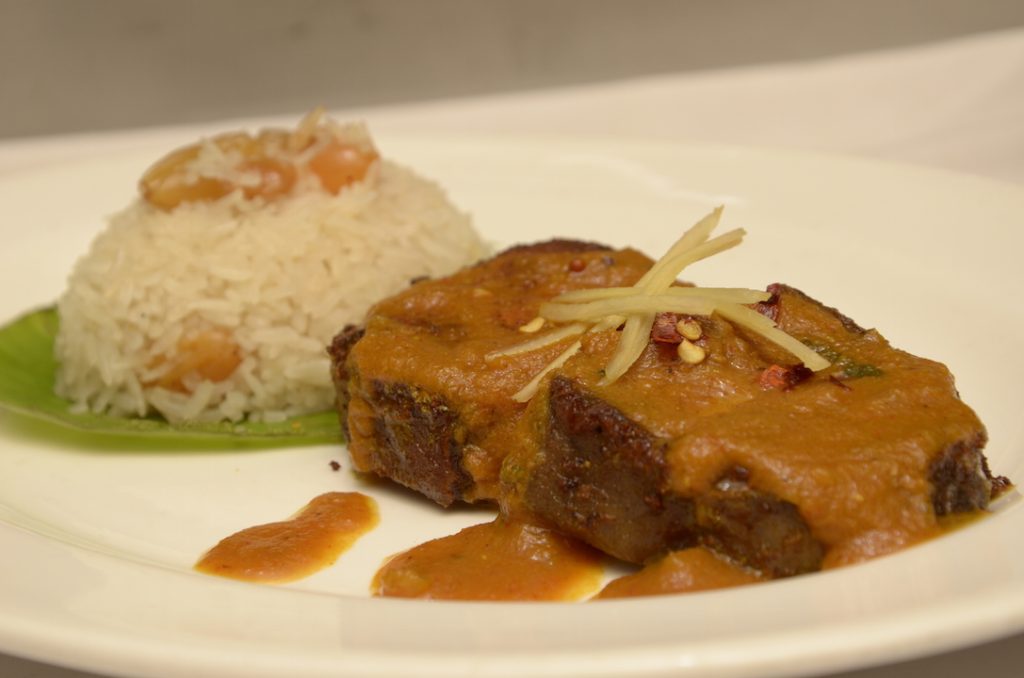 Kolkata Biryani House
Shop 49, Ground Floor, Market 1, Chittaranjan Park, New Delhi-19 | 011 41749595; 011 41749696
People who want to savour the real Kolkata biryanis must visit this place. Though the small takeaway outlet also serves fast food and North Indian dishes, it is known for its Biryanis, both veg and non-veg. Mind you this place has no sitting arrangements, but you can always enjoy your food in your car or at home. Do have their Spl Mutton Biryani.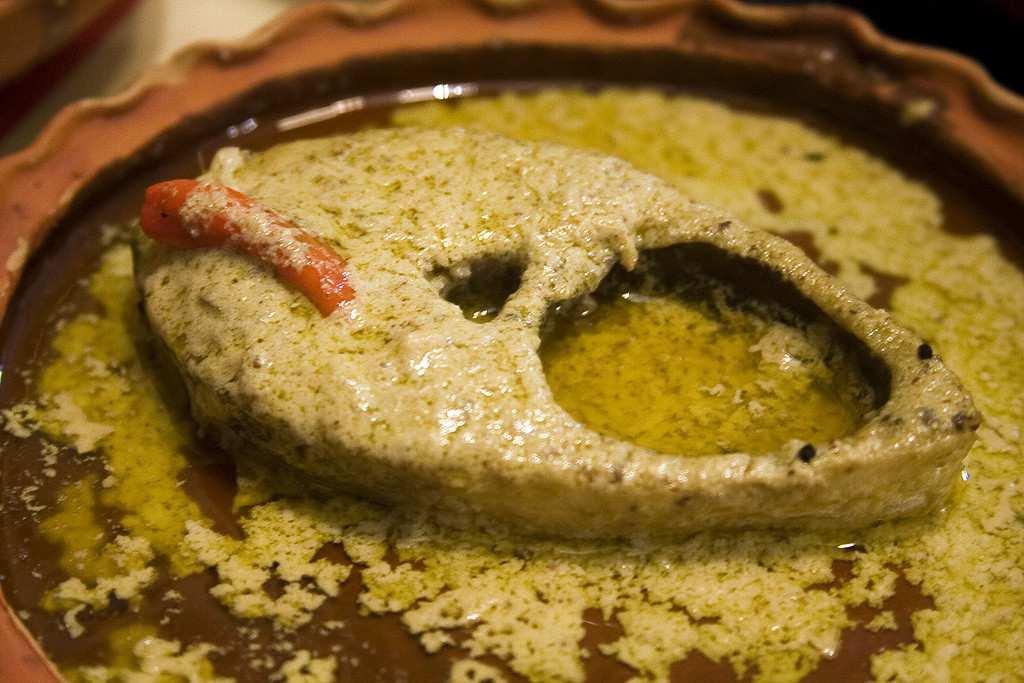 Ki Hangla
Ki Hangla is a small takeaway outlet, which serves Bengali fast food and the delicacies of Kolkata. It does not disappoint the Bengali food lovers. Their Fish Fry, Ilish Bhapa & Palak Chingri are what should be had here. They also serve Kolkata Biryani, both veg and non-veg. They have a very small dine-in
sp
ace with limited seating arrangements.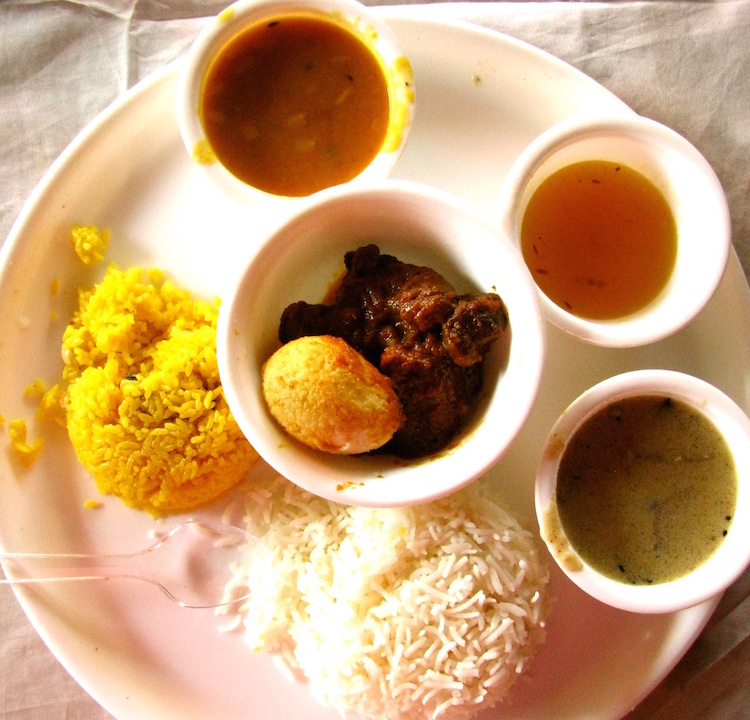 Maachh Bhaat
Shop No.57, Gate No.2, Old Delhi Gurgaon Road, Opp Maruti Udyog, Gurugram-122001 | 0124 6526909
Where: Sector-14, Gurgaon
Maachh Bhaat is one of the most popular Bengali restaurants in the Capital for authentic Bengali food. The food cooked in mustard oil with authentic Bengali spices is served in typical steel and utensils. The restaurant is small, neat and cozy.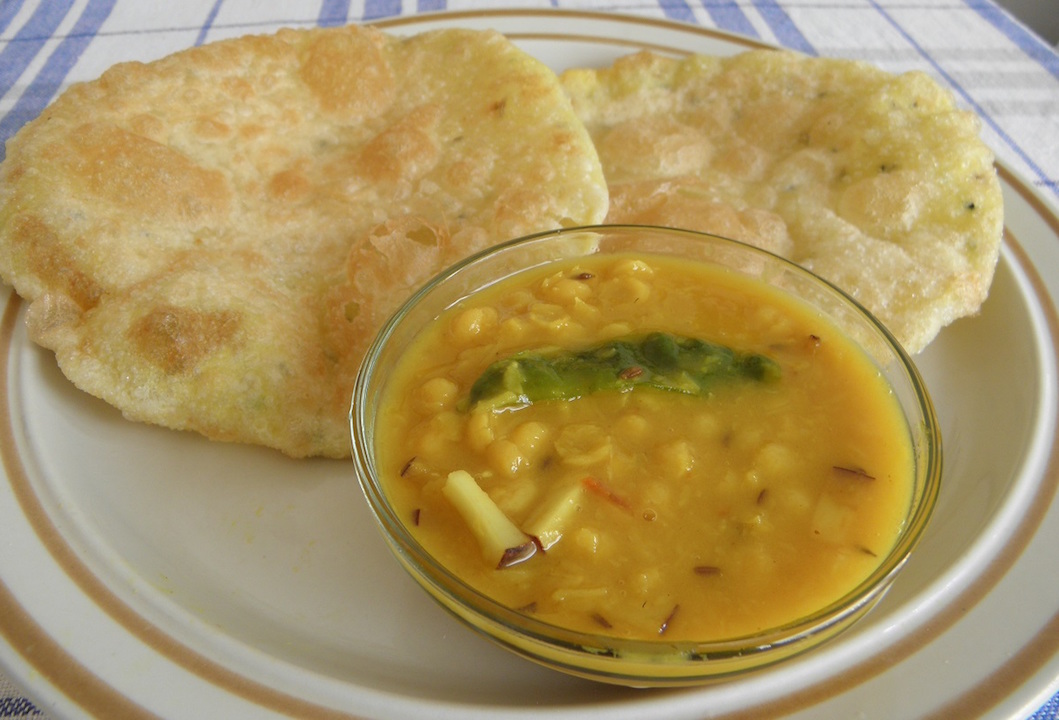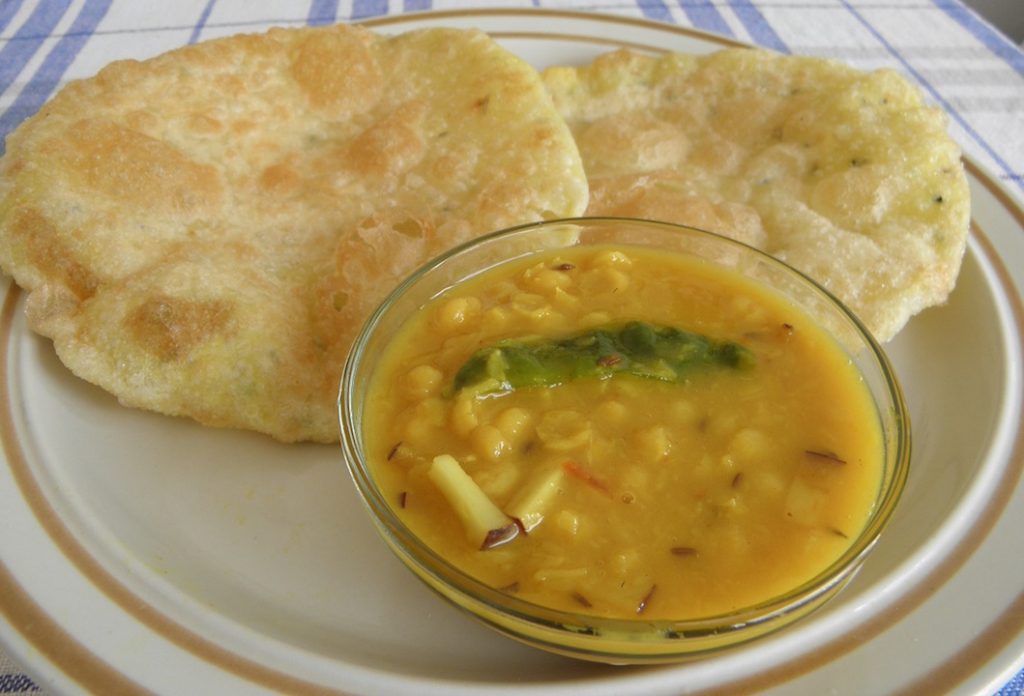 Big Bongg Theory
122, Shahpur Jat, New Delhi-49 | 011 43058327
Get your taste buds swooning with some delightful Bengali flavours at the Big Bongg Theory. The food here will instantly take you from the bustling streets of Shahpur Jat to thriving lanes of Hatibagan Market. Do try their prawn orley, sorshe mach (duh-uh), and alurdam.
Lavaash By Saby
H-5/1, Ambawatta One, Kalkadass Marg, Mehrauli, New Delhi-30 | 011 33106315
Lavaash By Saby brings forth two delectable cuisines in its menu – Bengali and Armenian. The place serves up food rooted in Calcutta but seen through Armenian eyes. The selection is nothing short of exotic and the hints of Armenia in the Bengali menu is a delight! The menu is dotted with Bong, Armanian, and some fusion options like egg devil, puffs, and more.